You probably just recently walked through your garden and had noticed criss crosses on it and maybe some holes and burrowing. Well, sadly your garden just got invaded by moles. Tiny, grey-like, long and usually thin carnivorous creatures, with size between 6-10 inches, that feed on worms, bugs, and other soil dwelling insects, which they overcome by injecting their poisonous venom into their body and making them too weak to fight back. These insects(now preys) are stored up for later consumption.
Characteristics of Moles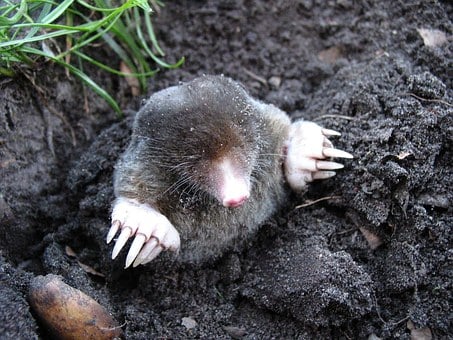 They posses long, thin, hairless snouts, small eyes, that are as good as blind and lack of external ears.
Moles have large, webbed toes that they use for burrowing underground and strong too
Moles make up for their lack of vision with an exceptional sense of smell.
Moles lifespan ranges for about four to six years
Moles live primarily underground and are common in Europe, North America and Asia.
Moles are more common on moist, loamy soil
Dangers of Moles to Yard
Moles do not feed on plants in the soil, but cause harm to the soil due to its burrowing. Though, it burrowing breaks up soil matter into tiny particles for easy plants nutrition. As well as aid in soil aeration, this can be catastrophic overtime. Moles can dig up to 18 feet per hour and are most active in early morning and evening. This burrowing can cause raised ridges of grass, that may damage crops root system and can cause them to wither and die.
Also, their burrowing can make your garden's soil to be more prone to flood, erosion and other natural disasters due to its now loose soil texture.
Moles leave behind visible trails, brown patches and holes in your lawn a well as tunnels that cave in easily,which may cause you to slip if you step on them unawares.
Common Signs of Moles in yard are: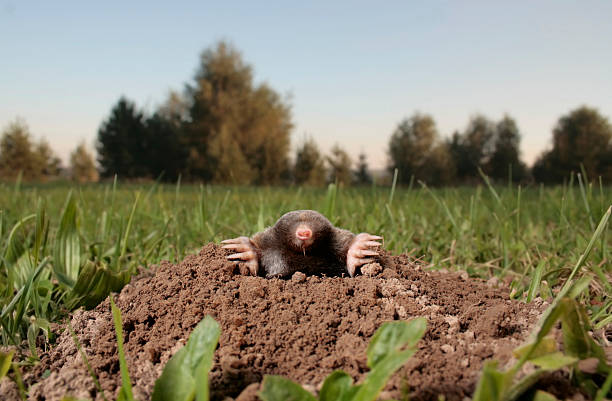 Moles make visible mounds and ridges, as well as holes that crisscross across your yard, lawn or garden. Defacing the original aesthetic and soil value of your garden, lawn or yard.
Raised mounds of molehills and dirts that are far apart, about 6fts apart. Moles aren't the only creatures that make entrance and exit mounds. Gophers do too, but unlike moles, gophers mounds are in close proximity, this is how to identify a molehill from a gopher. Mole hills are also about less than 6″ tall and shaped like a volcanoe.
Areas of discolored or dead grass, show the persistent action of moles in that area and its effect on your plants growth.
Moles leave loose and squishy soil on your yard
An abundance of weeds; moles detach plant roots when they burrow, allowing weeds to take over and flourish.
How to Get Rid Of Moles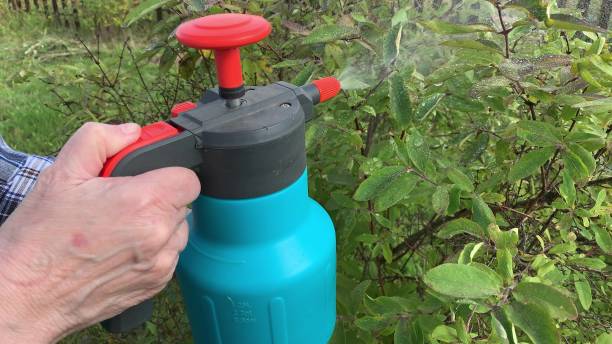 So far, the most effective solution to get rid of moles is by trapping. This is done with the use of a humane trap, then release the moles at least 5 miles from your home in a rural area away from someone else's garden.
Apply mole repellents regularly, Bromethalin is sold in the form of a worm-shaped bait; place baits in an active mole run. Castor oil is a good option too, though it doesn't kill moles but it will cause digestive upset for the moles that come in contact with it – making your lawn a less appealing habitat.
Strategic positioning of ultrasonic devices or noisemakers such as spinning daisies prove often effective.
Eliminate their shelter by keeping your grass mowed and your garden beds manicured. This will encourage them to go elsewhere, avoid too much watering as moisture encourages insects to make habitat in your lawn. Also, remove all stacks of wood or piles of organic debris.
Moles are carnivores that make themselves at home in lawns rich in grubs and insects. Disrup their actions and food camp by mixing up a spray of 3 parts castor oil to 1 part dish detergent; add 4 tablespoons of this concoction in a gallon of water, and soak the tunnels and the entrances.
Moles dislike the smell of tar, so dip an ear of corn in roofing tar and place it in one of their tunnels.
Was this article helpful?