We are going to be shedding light on the first thing that came to your mind when you saw this topic "sleeping pussy". To majority it wasn't literally about pussy cats but about our pubic area, particularly the female genitalia which have been in recent centuries nicknamed pussy, for reasons totally unscientific. The word is said to have been improvised from a low german word that meant "pocket purse", and though we still do not fully understand why some fashion item have any affiliate with a sexual organ, it is believed that the pornographic world, have had a significant role to play in propagating and enhancing the word for adoption today. But, this time used by men in those scenes as a "pretty" word to describe the females genitals, though that does not completely eliminate the boorish view of the word.
So, What Exactly does Sleeping Pussy mean?
This could be said to lack a direct meaning or translation as it sounds or as it is used, rather, it attempts to answer a question out of sheer curiosity by women, who wonder and eventually ask if their pussy sleeps when they do, or actually get to have some form of rest when it is not actively being explored? Well, to attempt this question to the best of our ability, keep reading.
Does your pussy sleep at night?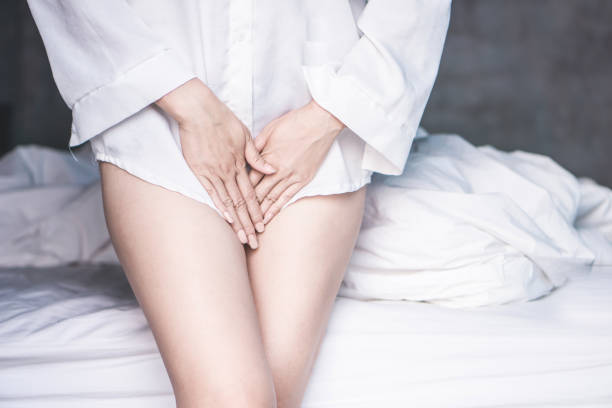 To explain what really happens with our pussy (vulva and vagina) at night, we need to understand what part of the female genitalia is actually referred to by the slang as 'pussy'. Majority whenever the word pussy is used, they refer to both the vulva (the exterior part of the vagina i.e your labia majora, clitoris, vaginal opening, and the opening to the urethra) and also to the vagina (inner design of the female genitals, that connects the vulva with your cervix and uterus) ultimately can't be seen by the naked human eyes.
Quick and Simple response is No, your pussy does not sleep when you do, inshort there's a lot of activity going on there, and at peak i.e during the REM sleep phase – and it's actually quite similar to that of a man's penis, called 'nocturnal penile tumescence' – though most usually referred to as "morning glory".
The technical term for a woman's genitalia activity while she is asleep is called 'nocturnal clitoral tumescence'. Sohow does "nocturnal clitoral tumescence" work? 'Nocturnal Clitoral Tumescence' (NCT), is a spontaneous swelling of the clitoris during sleep or when waking up. For women, there is a tendency that you will be more likely to have an orgasm during this time although you may not remember it. This is perhaps why you may wake up feeling aroused. Often NCT and orgasms happen, and your brain plays no part in it.
This is believed to occur especially during the REM phase of sleep and is connected to the absence of norepinephrine – an hormone responsible for the prevention of blood flow to the genitalia and prevents erections – during REM.
"Until that day, rest assured – your vagina literally never sleeps" says Dr Sergio Diez Alvarez – Director of Medicine at Maitland and Kurri Kurri Hospitals, University of Newcastle.
What sleeping condition favors your Pussy most
Typically, there are two kinds of persons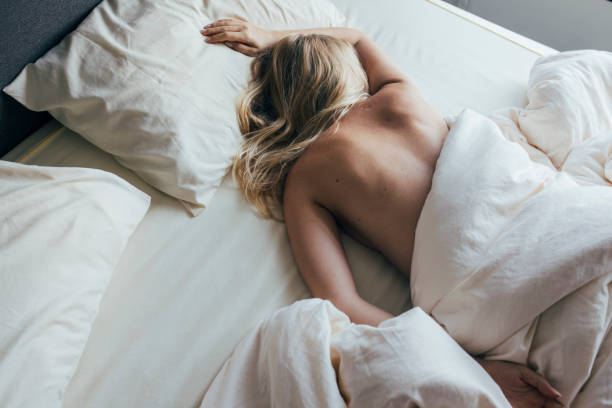 People who go-commando ie sleep without a nightwear, pajamas, nightgowns or robes etc
People who sleep clothed, barely sleep without an underwear.
The first set of persons, are the ideal type of sleepers encouraged by experts. Sleeping without a nightwear, is said to be essential and beneficial expecially for a woman's pussy(vagina and vulva). It aids in healthy aeration, that would otherwise be trapped in an underwear, creating a breeding space for bacteria formed from your body's discharge.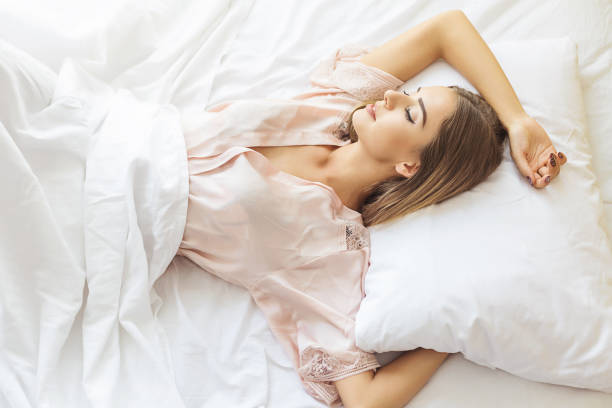 Also, if you insist on an underwear to bed, perhaps for safety reasons opt for loose cotton wears. Cotton helps absorb some of the moisture compared to silk or lace, which also have the ability to cause irritation around your genitals.
If a pussy or female genitlia must be allowed to be good healthy sleep state, it has to be well cared for.
Was this article helpful?