Steam disk write error occurs on Steam platform. Here's what to do if you encounter this error message.
The Steam disk write error occurs when you are trying to download or update a game you bought on the Steam platform.
The cause of this error is not farfetched, it occurs when Steam is not able to download and save game data to the storage device on your computer during an update or installation.
You will find this error message popping up; it usually goes this way:
An Error Occurred While Installing Game Title (Disk Write Error) C:\Program Files (x36)\ Steam\ Steam Apps\Common\ Game- title An Error Occurred While Updating Game Title An Error Occurred While Installing Game Title
These few instances will cause the Steam Disk Write Error:
If your Steam folder is write protected.
If there are defects in the hard drive.
If antivirus or firewall blocks Steam from downloading and saving data.
Corrupted outdated files in the Steam directory.
How to fix Steam disk write error
These few methods if applied will help you fix the Steam Disk Write Error and hace you downloading and installing games freely.
#1. Restart Steam
Close the Steam application, Reopen it then try the download again or play the game again.
#2. Restart computer
Reboot your PC to see if it fixes the error. Rebooting will close down an ongoing process interfering with Steam process, and have you downloading and playing games on Steam again.
#3. Check write permission
Steam Disk Write error can be caused by permissions issue. If the Steam library folder is set to read only or the user account you run Steam from does not have write permissions for the library folder.
Close Steam if it running > Right click the icon you use to launch Steam > Click Run as Administrator
#4. Remove write protection from the drive
Write Protection prevents a computer from entering and adding files to a folder or an entire drive.
Verify the drive games are stored on > remove Write Protection from that drive. Try again and see if it resolves the issue.
#5. Run Steam as an Administrator
Always run Steam as an administrator; you have extra permissions to fix several issues on Steam.
Right click the Steam icon.
Select Properties.
Click the compatibility tab.
Click on Run as admin.
Click Apply.
Select Ok.
Running as an administrator will help you ignore the compatibility message.
#6. Turn off Read Only settings for Steam folder
If the Steam directory is set to read-only, the whole directory is write-protected. Go to Steam folder properties and make sure the read – only setting is not selected.
#7. Delete corrupted files
Go to the main Steam folder and open the Steam app or the common directory. If you find a file with the same name as the game you are trying to play but is 0 kb in size. Delete it, download the game and launch it again. Sometimes corrupt files are created while trying to download the game, deleting the game will get rid of it.
#8. Repair library folder
Click on Steam icon in the top left corner of the Steam window.
Select Settings from the drop down menu that appears.
Go to Downloads.
Select Steam library folder.
Windows will display all downloaded games, if you are using multiple hard drives or Steam folder, it will show here. Then select the one having issues > click the three dots on the right to open a drop down menu> click repair folder. If you installed more games this process will take time so you have to wait.
#9. Verify the integrity of the game
Right Click the game in your Steam library.
Select Properties.
Go to local files tab.
Select Verify integrity of game files.
If any corrupt file is found, it will be automatically replace those files.
#10. Clear Steam download cache
If Steam download cache is corrupted, it can cause the Steam Disk Write Error. Open Steam and navigate to Steam settings > Go to Downloads tab and clear the download cache here. Restart and try Download again, you might have to log in again.
#11. Move Steam to a different drive
There may be a problem with drive holding the game which prevents Steam from writing to it. If you have multiple drives, move Steam installation folder to a different Drive. If this step makes the error to go away, check the original drive for errors.But if the problem gets worse or persists, you may need to replace the drive.
#12. Disable antivirus program or add exceptions
Sometimes antivirus programs can incorrectly identify Steam as a threat and prevent it from downloading and saving game Data. If the error goes away when antivirus is disabled, then add an exception for Steam in the antivirus.
Disable firewalls too, or add an exception for it in the Windows Firewall.
If all has failed, contact Steam for help. You can also find help in the Steam community forum.
FAQs
How can I fix Steam connection error?
Restart device to close background apps and give you a seamless run process.. troubleshoot any internet connection error you might have. These steps will fix a Steam connection error.
How to fix Steam cloud error?
Synchronize your game files > Restart Steam > go to the play button and Select Retry Sync from steam files.
How do I fix Steam.dll not found error?
Copy steam.dll from the main installation directory and paste it into the folder the game error message says it is missing from. Reinstall Steam if you notice that the error still persists.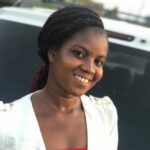 I am an experienced tech and innovation writer. It's been 2 years+ I started writing at Terecle, covering mostly Consumer electronics and Productivity. In my spare time, I enjoy reading and learning the latest happenings around the tech ecosystem.
Was this article helpful?