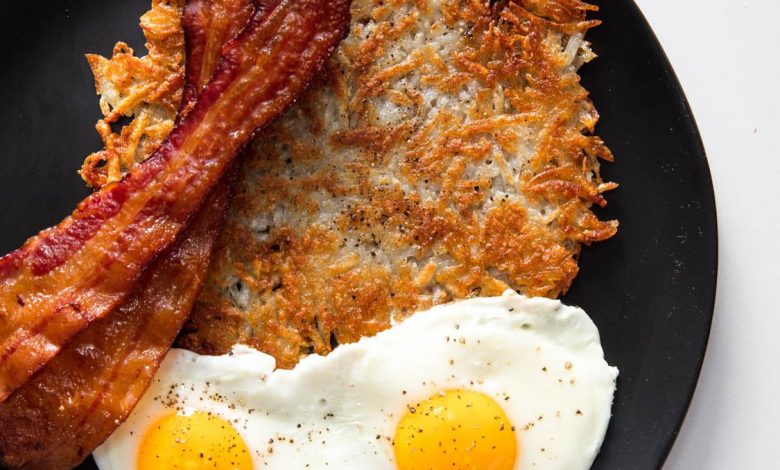 The value of breakfast cannot be overemphasized. It is widely known to be the most important meal of the day. Breakfast is a meal that is very effective in restoring immediate calories to the body right after consumption. Prepping you with just the needed strength to face the days challenges and often times levitate your mood to have a better working spirit. Though, breakfast choices differ between countries and persons, it remains paramount. Breakfast also seem to be the most ignored type of dish for several people compared to lunch and dinner.
Quick survey :Have you had breakfast today? If your answer is No, then it proves the above point.
But what are your reasons for missing breakfast though? To some persons it is simply about not being able to make choices or even being able to fix a quick sausage just before they make it to the office while to some financial lapses.
Here is a bunch of sweet breakfast recipes that will make your life a lot easier and rank breakfast your favorite meal of the day.
1.) Scrambled eggs and milk: This is a fast processed breakfast that takes just about fifteen minutes. They are fast, easy and extremely common. They are also very appealing and taste real great as a breakfast option and the eggs can offer a hearty start to any day. To the scrambled eggs various ingredients such such as ham, cheese etc can be added as part of the egg mixture to give it a unique taste and flavor. Scrambled eggs can easily be made with milk water or even cream creates a richer meal.
2.) Sandwiches: Sandwiches are made of eggs and sausage with some veg are quite a good choice to kick start the day. Sandwiches like this are great because they are light yet wheels very great protein and energy supplement while still offering that breakfast aim. Sandwich do not need any special bread except by choice, they are certainly delicious and great fuel for the day. Bread Sandwich with a hot beverage. In many homes, this is a reliable breakfast, quickly prepared and served out with anticipation to watering mouths. Sandwich can be accompanied by boiled egg, omelette, tomato sauce, canned sardines, corned beef and the likes. There is something about a hot sandwich that makes me dare for more.
3) Cereals: Oatmeals are good examples of great cereal choices for breakfast that works well in calories building. It is mostly consumed in a reasonable portion to be very filling compared to other breakfast choices. Brunch is a good accomplise to cereals. Oatmeal can also be referred to as some type of porridge but it is important to watch your shoulders around the pre-packaged and flavored varieties since they are usually high in sugar.
4) Cinnamon rolls: These are very choice of breakfast because for many who love something very tasty. They have very nice flavors too.
5) Maple syrup and pancakes : Everyone seems to love the smell and feel of hot freshly made pancakes stuck in their nostrils ? Definitely pancakes have a way of assuring you is that the day is going to be just as lovely as those pancakes, probably why it is mostly shared with loved ones.
6.) Parfaits and hash brown potatoes: Partfaits are a great option for getting granola, fruit and yogurt into your breakfast in a more tasty and more crunchy way. Hash brown potatoes are usually pan fried and shredded and goes with either egg or bacon or fish depending on one's choice. The parfaits taste better when fresh so it can be made the night before and refrigerated to be consumed in the morning with the potatoes for a very swift breakfast.
7.) Fruit smoothies: Smoothies are usually great(taste) and more health conscious choice of breakfast to begin the day, and they work are great for people who are always running off to some place. Packaged in a container and enjoyed as you walk. Fruit smoothies also work well as a way to add in other healthy components to a diet.
8.)Bacon and eggs: These two are great pair and do magic especially with the flavors. It could be snacked on too. Regardless of how much of a hurry you are in, there is always a sweet breakfast recipe that can work for you.
We trust you liked this article, please subscribe to our YouTube Channel for our videos and you can also be a part of our Facebook family.