The Devil's Boy is a Korean supernatural horror story by Lezhin Comics with eighty (80) chapters to read from. It gives an account of a boy, Jungho, bullied to the point that he accepts to inflict pains upon himself to see if it will all go away. His prayers are answered when Mephistopheles who is the arch devil offers him magical powers to plot revenge on his bullies. The only price and condition given to him is to handover his soul to Mephistopheles to do as he deems fit.
Jungho does this readily as he cannot think of a situation more deadlier than the current life he is living. So he torments his bullies by using a knife on himself and transferring the pains and wounds to his tormentors. He is happy with the way things are going but what he does not know is that he is just a pawn used by the arch devil and that there are greater forces battling at the moment- Angels, Demons and Exorcists. The story contains a lot of harmful themes and images of self harm, violence and bullying.
The Devil's Boy (악마의 소년) is inspired by a German folklore legend between Faust and Mephistopheles. It is written by Kirin and illustrated by Jihyun and can be read on the following platforms; 1stKissManga, Toonily and Lezhin Comics.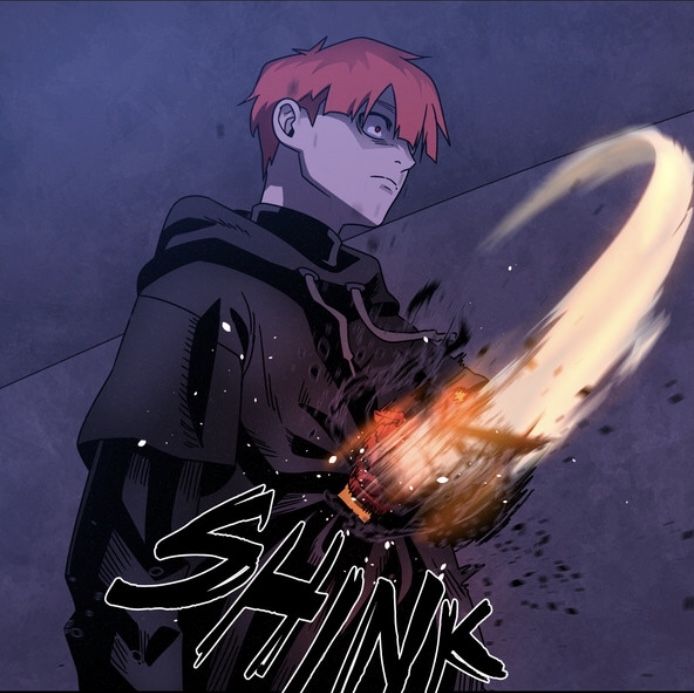 Review
Most critics think the story is mean and utterly soulless, but I would say that the story has a great ending where all things are resolved with a climax and a good beginning. I think this is what makes up a good story and the author having done that, it generally qualifies as a good one. Asides from the plot, I would say that the characterization are uncharismatic in the sense that they are mostly dull, uncreative and even un realistic. Though it is a work of fiction, most characters should have some life to it as it makes it more interesting for readers.
In the devil's boy, the protagonist also takes this power to another level and way too serious as he becomes a torturous murderer and he completely acts unheroic as the story progresses on. This kind of attitude irks out readers and does not portray Jungho as a good protagonist which reflects on his character growth as the story goes on. For example when he declares "I'm gonna kill them" it portrays him more as a villain and cannot make readers sympathize with him as a bullied protagonist.
However, the story gives explanations and reasons why most of the characters turned out to be the way there are e.g. the delinquents and bullies. Well, this actually puts the story in a more positive light as it would not be fair to judge the characters after we have been told of their past. The artwork and character designs are exceptionally good with an interesting concept though poorly executed. At the tail end, we see that forgiveness is the main focal point of this anime series.
Was this article helpful?