Titans Season 4 of the American superhero streaming television series premiered on HBO Max on November 3, 2022. This season of titans is scheduled to consist of 12 episodes. However instead of releasing weekly at once, HBO decided to split this season into two slabs of 6 episodes. The first slabs of the 6 episodes have been released while the second half of Titans Season 4 is scheduled to launch some time in the year 2023. This episode was executive produced by Akilla Goldsman, Geoff Johns, Greg Walker, Sarah Schechter and Richard Hatem. 
The episodes of this series have different titles and different release dates and directors. The first episode of season 4 is titled Lex Luthor and this episode was directed by Nick Copus. This episode was written by Richard Hatem and was originally released on November 3,2022.  In this episode Superman requests a meeting with Conner but was unable to meet up with Connor.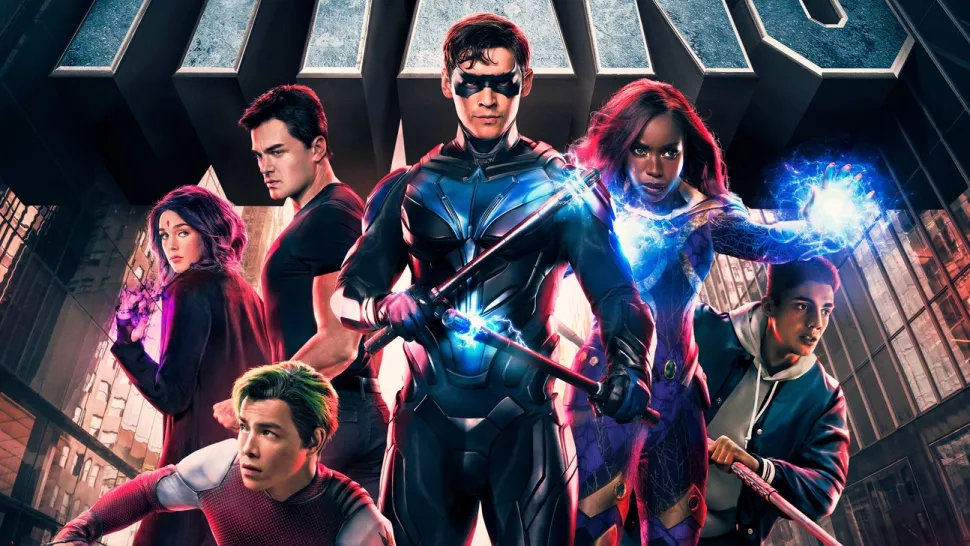 Bernard Fitzmartin informs Conner about the reason superman could not appear as planned and this was because he had to go save the other galaxy a collapsing star was about to hit, then the Titans move to Metropolis for exclusive access to S.T.A.R. Labs and they received new equipment from Bruce Wayne. But  unfortunately they meet an unexpected complication, including the re-emergence of Lex Luthor, Conner is faced with a difficult decision. Luthor contacts Connor and wishes to meet up with him privately. Meanwhile Kory does to Comfort Luthor, Connor had sent dick and Tom to plant a bug on Luthor's laptop. 
Luthor realizes that there are some intruders, he sends Ninjas to attack Dick and Tom but they successfully fight them off. Kory later reveals to Connor that Luthor is sick and dying due to some kryptonite poisoning and he wishes for Connor to take over as the president of Lexcorp. Connor eventually goes to meet Luthor so as to learn from him but Luthor dies while coughing out blood and a magical serpent emerges from his body. Connor gets arrested by Luthor's guards and Rachel begins to see visions.
Episode 2 of the Titans season 4 is titled Mother Mayhem, and this episode was also directed by Nick Copus but it was written by Bryan Edward Hill, it was also released on November 3,2022. In this episode, Conner is detained and framed for murder, Kory and dick begin investigating the death of Luthor while the Titans try to piece together Luthor's suspicious connection to Rachel's haunting and clear their teammate's name.
Dick and Rachel go to Lexcorp tower to find the real killer of Luthor, while Kory chases after one of Luthor's associate who later reveals to Kory that Luthor was battling with the occult to evade death. Sanger on his part struggles with his life as his business deal is rejected, and his mother passes away. Rachel on her part has a vision which leads the team to a household where they rescued a young girl named Aria Murphy who was trapped in her nightmare.
Still on their pursuit, the team approached an abandoned slaughter house where Rachel confronts the masked killer and who happens to be Luthor's physician Arthur Holm Wood. Arthur sets himself ablaze while the team rescues Aria's father and the other men whose blood were being drained.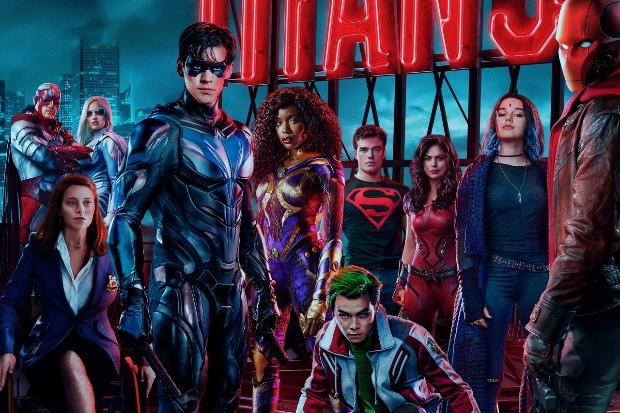 Connor's innocence is proved and he is released from prison meanwhile Sanger begins to hear chanting when sitting alone. The titans are confronted by Bennett as they leave the metropolis. Bennett wields a magical staff and she begins attacking the team. She defeats the team but Kory uses her powers on her forcing her to retreat but before leaving Bennett manages to drain Rachel's power making the gem on her forehead disappear and her hair turns white. 
The episode 3 of the Titans season 4 is titled Jinx and it was written by Jamie Gorenberg and directed by Boris Mojsovski. This episode was released on November 10, 2022. In this episode, Rachel is left powerless after the brutal motorway attack, amidst this chaos 
Dick and Kory go to Bludhaven Penitentiary to meet with one of Dick's old contacts named Jinx in order to ask her for help with Rachel's problem an old flame whose supernatural powers could be the key to identifying their mysterious enemy. Getting there they find out that Jinx had escaped captivity but dick is able to track her down to a high-security vault where she was attempting to steal a dark elf's heart. Unfortunately Kory touches the heart and immediately turns into a stone. 
Dick and Jinx then go to meet with the dark elf Lironne in order to ask her to revert the spell. Dick eventually discovers that Jinx could undo the spell but had used him to steal Lironnes artifacts. Kory is later freed, but Kory had a vision of her trainer, Zadira, advising her of her destiny.
Season 4 episode 4 was written by Tom Pabst and also directed by Boris Mojsovski. This episode is titled Super Super Mart and it was released on November 17, 2022. This episode portrays Rachel as she discovers a disturbing discovery about Sanger during his encounter at the police station. Left with no other choice, Rachel decides to go back to the organization's Asylum, there the titans were able to discover more vital information about Sanger's history.
Joined by Sanger and Jinx, the titans discover the Trigon's cult, the organization is attempting to recruit sanger. Back at the asylum where the team originally found Rachel's mother, they find out that a supermarket has been built on top of the old raze. The teams were able to find a way into the asylum basement. There they stumbled upon some recordings containing Bennett's life as a member of the cult. In the recording, they learn that in 1998, Bennett gave birth to a baby boy and he was rejected because he was not the prophesied child, the baby is inferred to be Sanger, as Bennett called out to her son using his name.
As the story unfolds Bennett summons an army of undead zombies to attack the Titans, including their former foe Deathstroke, but they manage to escape. Connor gets wounded by Deathstroke in the process of escaping. The Titans take Sanger to S.T.A.R. Labs to seek refuge, but Conner begins to cough up blood, and vomits a serpent. However, he decides to keep it a secret from the rest of the team.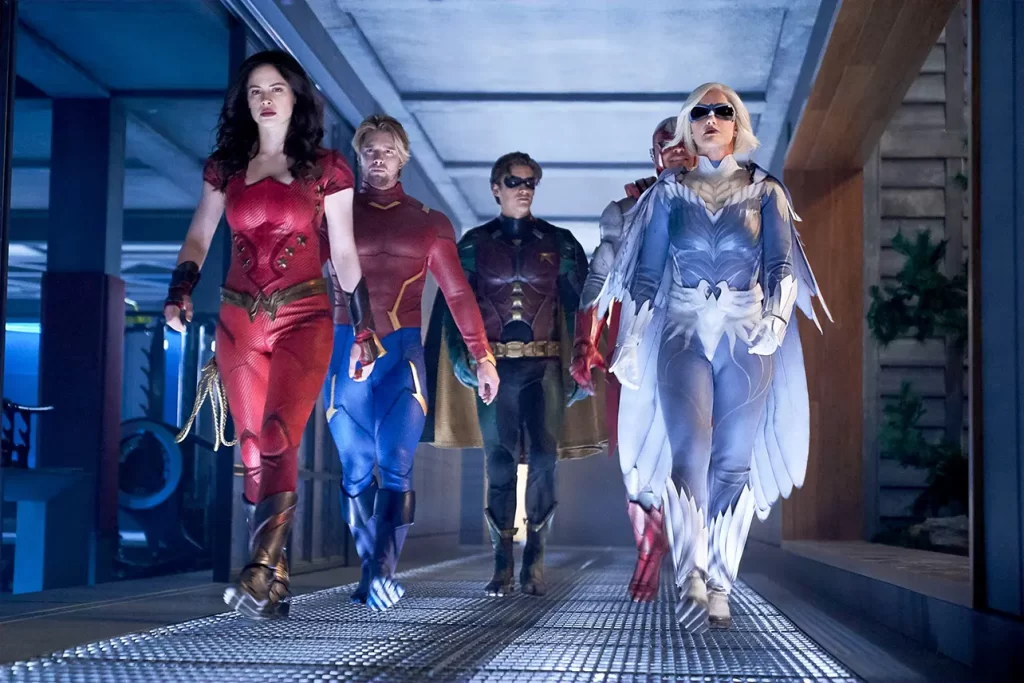 The episode 5 of the Titans season 4 is titled Insideman. It was directed by Jen McGowan and was written by Joshua Levy and Prathi Srinivasan and it was released on November 24, 2022. In this episode, the titans are bent on keeping Sanger within the walls of S.T.A.R labs. Bennett musters up the serpent to permeate S.T.A.R labs which attracts the attention of the titans.
They agreed to split up and go in search of the serpent but sadly Conner gets possessed by the serpent  and eventually Conner's injury becomes a threat to the crew as he tries to take Sanger to Bennett. He is ultimately stopped from doing so by Jinx.
Rachel and Kory take Sanger away from the lab to a new and safe place. Rachel and Kory take Sanger to an Elko Diner in Metropolis where they meet with Zadira. After concealing themselves, Zadira warns Kory of Sanger's imminent destiny as a threat to the world, and advises her to kill him. Kory refuses, making Zadira leave. Bennett emerges in the diner and fights Kory, but Sanger surrenders himself to protect her and Rachel. Bennett takes Sanger back to the cult, where they hail him as "Brother Blood".
Episode 6 of the series is titled Brother Blood, this episode was directed by Jen Mcgowan and written by Richard Hatem. It was released on December 1, 2022. In this episode Rachel and Kory return to S.T.A.R labs with the knowledge that they have lost Sebastian. Rachel reveals to Kory that she also saw her vision, as well as Dick back in Gotham.  
Back at the lab, the titans plan on how to stop the blood moon ritual the cult is about to perform. Conner slowly turns more and more into Lex Luthor in this episode and because of the similar characteristic of Luthor that he now possesses he is able to use Lexcorps satellites to reflect the sunlight to the moon thereby temporarily preventing the ritual from taking place.
Connor goes to confront Bennett after he notices some hacking attempt on LexCorp's servers but he is defeated and captured. Meanwhile, Gar continues to experience visions, and meets a mysterious man who tells him to "go to the Red" when he sees the tower split.  On Sanger's side, he's been enticed by mother mayhem to drink from the well of blood which he eventually succumbed to. Sanger completes the ritual and unleashes a scream, causing Gar's vision to become real. Gar asks to be taken to the Red, while the entire team seemingly vanishes from existence.
Episodes 7 through 12 were written by Melissa Brides, Tom Pabst, Bryan Edward Hill, Jamie Gorenberg, and Richard Hatem respectively. And these remaining episodes are yet to be released as they are scheduled to debut this year, 2023.
Currently you can watch "Titans – Season 4" streaming on HBO Max, HBO Max Amazon Channel or buy it as a download on Amazon video, Apple TV, Microsoft store and Google play movies.
Was this article helpful?