Toshiba IPedge lets users stay well connected to their customer from a complete line of Toshiba IP desk and wall mountable telephones, add on modules, DSS consoles, wireless IP telephones as opposed to wireless LAN or cellular service, SIP telephones and analog telephones. These features are made available in IPedge with no hidden cost.
IPledge supports about 200 users that unifies, coordinates and streamlines all communications with comprehensive solutions for a full range of telecommunication needs.
IP telephone systems can be quite expensive for small business owners, startups companies but Toshiba's new IPedge EP caters for small businesses and startups with lots of amazing features. It represents the cheapest appliance they can get, with a desktop unit that supports 8-40 users and has an extension range of communication features.
This appliance requires only a single IP address to slot into an existing network.
Using Toshiba's IPedge net feature, you can link multiple appliances over a wide area network (WAN), the primary nodes will provide a centralized management for the secondary nodes.
This appliance also supports Toshiba's IP5000 series of handsfree IP phones . And laptop and PC users are not left out as they can use the Toshiba's SoftIPT soft phone client as well as the Call Manager Windows Application.
Users gain full access to all the features of Toshiba IPedge which is provided by a single web interface and a four-step network wizard is there to help installation.
IPedge EP supports all the main SIP providers and can handle up to 20 separate SIP accounts.
The appliance provides a set of core features that you can easily expand to add extra applications. The standard features comprise IPedge core software to provide call handling, media servers, audio processing.
The media servers plays records, mixes, audio streams, manages audio compressions and decompression, and applies noise cancellation too. Other audio functions it performs include adhoc conferencing and group paging, hold music.
While setting up this EP, directory numbers need to be assigned to handsets. This can be done in several ways; the appliance can create a range, you can do it manually or automate the process by linking each one to a handset's IP address. After this, you then decide which functions are assigned to a user or groups.
Another feature in this appliance is the voice mailbox feature. Voice mailbox are assigned during directory number creation because it is a standard feature. Each voice mailbox will have an extension number users can dial to access messages.
All Toshiba IP phones has a mailbox quick access button which alerts the users of new messages by a flash alert.
Users can login with their directory number to access the management console. When they gain access they can go to their personal Telephony settings and modify some functions such as redial on busy, call holding, call forwarding, and key strap assignments. The SoftIPT app if loaded on Windows system can work without interruptions. The interface here is identical to the physical IP phones and supports all features available to them as well.
Gemini Conferencing Server application provides system's call conferencing and adds licenses to enable web and video capabilities. After creating moderators and defining conferences, provide a URL for web access.
Slick Integration with iCal enabled apps will enable invitations directly from the portal. Therefore, clicking the iCal button for conference entry provides an ICS file which opens outlook automatically and host system creates and invitation email. With the conference URL, dial the number and access code.
Web and Video conferencing is easy to set up as users dialed the access codes, loaded a web browser from the email URL and as soon as the moderator is online they were able to share their presentation, documents, webcam and desktop.
Call quality is good on IPedge and very much indistinguishable from PTSN calls.
The cost of this appliance is £8999. This price includes a site survey, on site installation and training by a Toshiba reseller and is quite reasonable at that cost.
Toshiba IPedge caters for customers such as Kensington Investment Counsel, Williams Furnace, Rickmar Properties, Paddock Chevrolet, Suburban Mobility Authority for Regional Transportation, The Fitzgerald Law Firm, Kensington Investments Counsel, New Method Wellness, LifeLong Medical Care, Williams Furnace, Phoenix Manufacturing Inc.
These and many more features you will discover when you use this amazing device is what makes Toshiba IPedge one of the best out there.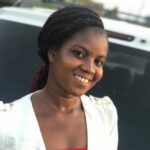 I am an experienced tech and innovation writer. It's been 2 years+ I started writing at Terecle, covering mostly Consumer electronics and Productivity. In my spare time, I enjoy reading and learning the latest happenings around the tech ecosystem.
Was this article helpful?