Transformation Tuesday is a popular trend on social media. People get to share the results of the transformation they have gone through a period of time and the results they've had.
The hashtag for this trend is #TransformationTuesday, you can see the trend on popular social networks like Instagram, Facebook, TikTok, etc. People post photos and videos of their before and after transformation over a period of time, year, days, or even months.
It could be from being an amateur makeup artist to being a professional one,or they share their weight loss journey, or share photos of when they were kids and now they have transformed into adults. The photo is shared into two parts,with one side representing before and the other part representing after.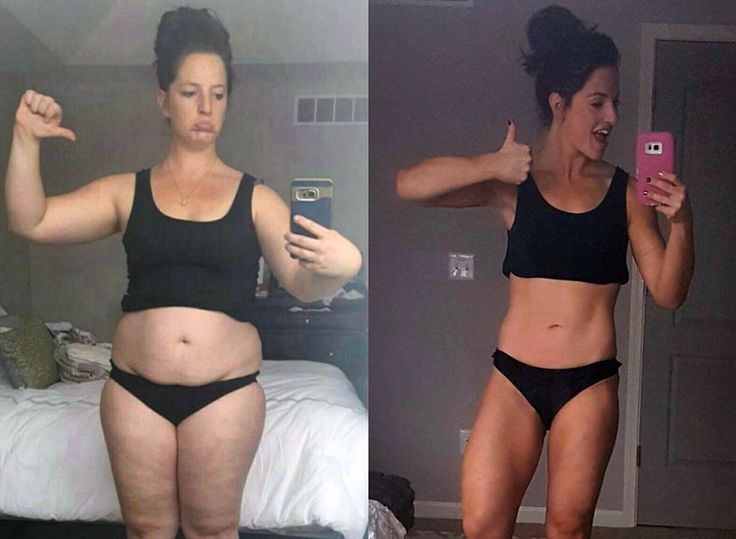 This trend is almost as popular as Throwback Thursday where people post nostalgic pictures and videos to relieve old memories.
Sometimes we need motivational pills to keep us pumped up for the days ahead. Using a motivational quotes as a mantra can help you get all the energy you need to keep going at work,and in life. And also help you get through whatever transformation journey you are on.
You can stick these quotes on your wall, or write them in your personal journal. They serve as a constant reminder why you should keep going and not quit on your transformation/life journey.
1. "There isn't a Monday that would not cede it's place to Tuesday" — Anton Chekhov
2."The elevator to success is out of order. You'll have to use the stairs one step at a time" — Joe Girard
3. "I've always wanted to be somebody but now I realize I should have been more specific" — Lily Tomlin
4. "A flower blossoms for its own joy" — Oscar Wilde
5. "To plant a garden is to believe in tomorrow" — Audrey Hepburn
6. "It isn't the mountains ahead to climb that wears you out, it's the pebble in your shoe" — Muhammad Ali
7. "A diamond is a chunk of coal that did well under pressure" — Henry Kissinger
8. "We are what we repeatedly do. Excellence, then, is not an act, but a habit" — Will Durant
9. "Give the world the best you have, and the best will come back to you" — Madeline Bridges
10. "Change is inevitable, but transformation is by conscious choice" — Heather Ash Amara
11. "If you want to be great and successful, choose people who are great and successful and walk side by side with them" — Ralph Emerson
12. "They always say time changes things, but you have to actually change them yourself" — Andy Warhol
13. "Progress is impossible without change, and those who cannot change their minds, cannot change anything" — George Bernard Shaw
14. "All progress takes place outside of the comfort zone" — Michael John Bobak
15. "When you arise in the morning, this think of what a privilege it is to be alive – to breath, to think, to enjoy, to love" — Marcus Aurelius
16. "Ambition is the path to success. Persistence is the vehicle you are in" — Bill Bradley
17. "Talent means nothing, while experience acquired in humility and hard work, means everything" — Patrick Suskind
18. "Every single time that something goes well for you, even the tiniest little achievement, be pleased with yourself" — Rebecca Turner
19. "Make living your life with absolute integrity and kindness your first priority" — Richard Carlson
20. "One small positive thought in the morning can change your whole day" — Anonymous
21. "Three positive facts are obvious on Tuesday: Tomorrow allows me another day to demonstrate my worthiness to my employer; it is yet another day to influence those around me with encouragement to handle their own trials; it is my day to celebrate each small victory of yesterday" — Bryon Pulsifier
22. "You are today where your thoughts have brought you, you will be tomorrow where your thoughts take you" — James Allen
23. "You're off to great places. Today is your day! Your mountain is waiting, so get in your way!" — Dr Seuss
24. 'If we make it a deliberate conscious intention, we will find beauty no matter where we are, no matter how we feel, no matter what is going on in our lives" — Nicky Kassapian
25. "The ability to seek out lightness is an essential tool of living a positive life" — Cyndie Speigel
26. "We are so stressed out these days, because we believe everything needs to happen right now. We forget that everything happens in perfect timing" — IIja Greskowtz
27. "When you give joy to other people, you get more joy in return. You should give a good thought to the happiness you can give out" — Eleanor Roosevelt
28. "When you change your thoughts, remember to also change your world" — Norman Peale
29. "If you are working on something that you really care about, you don't have to be pushed. The vision pulls you" — Steve Jobs
30. "Nature has given us all the pieces required to achieve exceptional wellness and health, but has left it to us to put these pieces together" — Diane McLaren
Was this article helpful?