Unblocked games are games that users can play at school or work without any need for downloading. You simply play on the site; it's important because you might be bored at work or you just need a breather from your tight schedule at work. You can play at school during breaks but make sure you are not playing when you should be learning.
Most schools and work places build a firewall which makes it impossible for workers and students to access games. Unlocked games bypasses the website and allows users play at their free time and at anytime from anywhere, they are usually hosted on google sites. You can access it on a browser because they are mostly HTML5 and .io based games.
There are a vast categories to choose from such as arcade,mind games,puzzles, adventure etc.You can play with your friends by connecting to play with them from anywhere and at anytime. Here are few examples of 2 players unblocked games.
2 Player Unblocked Games For Your Free Time
1. Tank Trouble
This is a game where players engage in a tank battle, it was created in 2015 and can be played on a web browser. The tank battle is set in a maze, you have to destroy your opponents before they get to you. Use the arrow keys to move around.
While moving around, you have to find boxes filled with new weapons to be able to gain an edge over your opponents and also earn some extra time. You will be rewarded if you reach your milestones.
2. MotoX3M5
Moto X3M5 is an exciting bike racing game created by madpuffers. It involves the player performing incredible stunts on their dirt bike. The riskier the stunts, the quicker the track finishes, and the more starts they gain. These stars earned can be used to upgrade the motor bike.
Also, there are enough obstacles and traps on the way such as giant chasms, deadly spikes, 360 degrees loop. The player's has to be careful not to bump into them and get through these obstacles on time. Players earn 3 stars on each level.
You can get into a competition with your friend on the first to finish their tracks and who has the most stunts.
3. Agar.io
Agar.io is an .io based game, you go to the web address to play it, it's also hosted on google sites. It's a multiplayer online game, each player is a blob that moves around and eats smaller blobs till they get bigger or risk being eaten by other blobs. The ultimate goal is to be the biggest blob in the competition. It's quite easy to play and it's even more fun playing with a friend. This game has a chat feature where you can communicate with other players.
4. Hole.io
It's an arcade game you can play with your friends or random strangers you find online. You are a big black hole and your goal is to grow bigger and bigger by eating up everything that can make you big. The player with the greatest hole at the end of each game is the winner. Quite easy and fun to play.
5. Basketball Legends
This is another unblocked game you can play with a friend or a stranger online. No players need to be installed. You start by selecting quick match option , then you join tournaments to eliminate other teams and win. This game let's you play as famous basketball players of the past like Lebron James. It was released in 2020 and hosted on google sites.
You use the arrow keys to move around, the L key to throw back, K key to throw a super basket, D key to run fast, S key to block opposing players. Other keys also have their functions Which you will get to discover as you play the game. You have to perform dunks and score 3 points to win.
6. Battleship online
In this game you set up your 10×10 grid, declare your readiness and start. You are expected to sink the ship of your opponents, you keep doing it till one of you is out of ships. To invite your friend you send the link to invite them.
7. Four in a row
Players in this game are required to take turns dropping chips into the columns in order to get four in a row. It helps to build cognitive skills and strategic thinking. You have to trick your opponents into dropping their chips into the wrong column
You can play with your friend, or random strangers you meet online. It's a 2player game and you can access on coolmath.com.
8. Lichess
Lichess engages you in a battle of intellect with your opponents. You are required to make moves using the pawns in order to protect the queen, while also making moves to capture your opponents queen. It's a game that greatly challenges the intellect and problem solving skills.
You get to play with real people, no sign ups required. There's a chatroom where you interact with fellow players. You can use the analysis board to analyze your performance. It' an age long game but can be played on any unblocked games site.
There are many other unblocked games and you can access them on sites such as unblocked FNF, unblocked Mario, Google play games, and a host if other sites that hosts unblocked games. There you will find other games they will suit your interest .
Gaming is an interesting part of life, it's good to relax with games from wherever you are. And the best part is playing with your friends; unblocked Games gives you that feel.
This article was first published on July 15, 2022 11:11 a.m WAT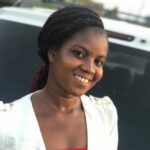 I am an experienced tech and innovation writer. It's been 2 years+ I started writing at Terecle, covering mostly Consumer electronics and Productivity. In my spare time, I enjoy reading and learning the latest happenings around the tech ecosystem.
Was this article helpful?