Have you ever probably out of curiosity or spontaneity taken a close look at your credit card in an attempt to understand the various tiny details strategically positioned on it. First off, you need to understand that a credit card and a debit card look similar but work differently.
So, what exactly should you expect to find on the front and back of credit card?A credit card goes beyond making payments and purchases, they are other important information present on a credit card that can be of immense benefits to you. In this article we have carefully outlined them to help you get a general idea of their functions, just incase you have need for them, in a case that it goes missing, stolen, replicated etc.
What Is A Credit Card?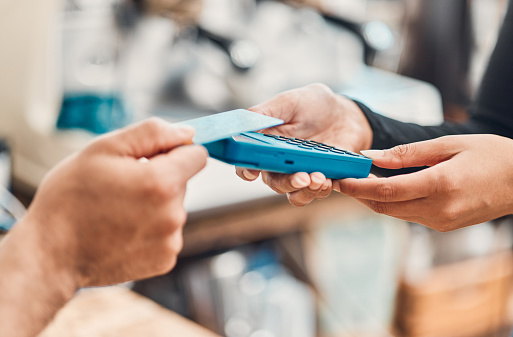 A credit card is a plastic or metal card that is issued by a customer's bank to that account holder. Yes, only financial institution are licensed to issue credit cards to an individual. Customers get ac credit card through an application and utilize it for cashless payments. As the name implies, a credit card is designed to support purchases on "credit" and payments on a later date. This is done with credit (money) given by the customer's financial institution, and each customer have a spending limit for acquiring goods or services, or for withdrawing from an ATM.
Information On The Front of Credit Card
The front of a credit card shows the card number – (which usually contains 16 digits), bank name, smart chip; card holder name, payment network logo, and the card expiry date.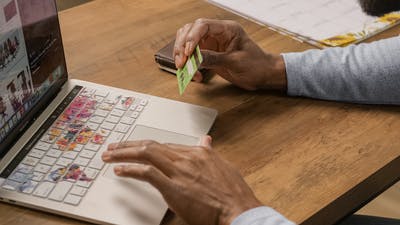 Card Number: A card number or bank identification number (BIN) is an important information on the front of your credit card. The card number helps identify ones account to a particular account holder. No two accounts number are same. Also, the card number digits maybe used when making purchases online or by phone. It's typically consisting of 14 – 16 digits.
Tip: Keep your card number private, and do not just fill it in anywhere or on any platform you aren't certain about its authenticity. If you must give out your card number be sure the person is trusted or a right and legal financial authority. Limit where you write it down—A moment of carelessness, may cost you dearly. 
When shopping online, you most likely will need more than just a card number. Other information such as the card's expiration date, security code, and zip code on file with your card issuer might be required. The security code is typically a three-digit number on the back of the card, but this varies by issuer.
2. Cardholder's Name: This refer to the name on the card, always the name of the account holder authorized to use the card. He or she is the legal owner of the card and permitted to transact on it solely (make purchases etc).
3. Smart Chips: They are tiny metal processors on your cards, and are present both on credit and debit cards as an additional security form. Chips make it a lot more difficult for thieves to use stolen credit card numbers. For cards that have chips, it is best to use by inserting your card instead of swiping. The chip adds a single-use code to every transaction, which makes stolen data less useful.
4. Bank Branding: Bank branding identifies your card issuer, that us your bank type. Typically, they maybe represented using their logo. This logo helps different one bank credit card from the other.
5. Payment Network Logo: This is a logo that helps you identify what type of card your financial institute offered to you, most usually at your request. Common examples include: Verve, MasterCard, Visa, and Discover. Some of these payment network logos are not accepted on some platforms or transactions, However, you can apply for anyone that suits your needs. Some merchants help you to figure out easily, what type of card they accept, by displaying stickers or placards.
6. Expiration Date: You need to replace your card periodically. The move to smarter cards is just one reason banks issue new cards. Your expiration date is important because vendors may require it when you make purchases online or over the phone. Banks typically mail out new cards shortly before old cards expire.
Information On The Back of Credit Card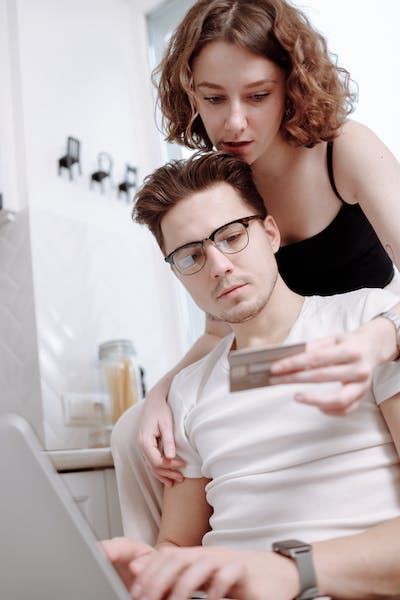 The back of a credit card is just as useful as the front, since it contains additional useful features that couldn't be tossed.
Magnetic Stripe: Usually black and found at the back of the card; a space for the cardholder's signature (because each card is personal and non-transferable); this magnetic strip contains information that can be retrieved most usually when slid in a card reader. E.g the CVV security number, is one among other information present. Magnetic stripes may wear down, or get damaged by strong magnets especially if you're a heavy card user but this is an occasional phenomenon.
2. Bank contact information: This is situated at the back of your credit card, so you can get in touch with your bank when necessary. Whenever you call the contact information at the back of your card, you can be certain you are speaking directly with the right staff at your bank. Hence, a simple easy way to prevent fraud. Especially important on occasions where you may receive a call or email that might be from your bank stating a problem on your account, rather than return the call or divulge any sensitive information about your account, opt to call the contact on your ATM to confirm or call physically at your financial institute building to sort things.
3. Hologram: This is present in some, not all cards. It is a mirror-like area showing a three-dimensional image that seems to be in motion as you change your viewing angle. Holograms are security features that help merchants identify valid cards. Holograms are difficult to fake, and technology is constantly improving. Sometimes holograms appear on the front of your card.
4. Signature Panel: Recently produced cards gradually this feature as they are currently more sophisticated means of security now. Though, it works by signing your signature in a specified area on your card before you can use it.
5. Security codes: Cards are printed with an additional code, such as -CVV, CVV2, CVC, CSC, CID to help ensure that anybody using the card number has a legitimate, original card. If any transaction online needs a security code from your bank, they are referring to this. Usually, on a Visa, MasterCard, and Discover cards, the code is a three-digit code on the back of your card.
Was this article helpful?