The popularly known "Viagra" called simply with reference to its brand name just gained even more popularity but this time not for sexual pleasure purposes or any such related premise but Alzheimer's Disease. The pill which has been associated with many negativities due to misuse by young fully active adults in the past seem to have finally gradually earn some new glory and positive at that. Alzheimer's Disease is a progressive brain disease or dementia that begins rather mildly and deterioriate with time on victims, so that the loose the ability to be coherent and make full interpretation of the environment around them, including languages.
Viagra is a pill only certified safe when prescribed by a license medical facility and doctors — as part of treatment for erectile dysfunction , the pill works by increasing blood flow to the penis during sexual stimulation and intercourse thereby leading to an erection. Viagra(Sildenafil) in its medical term is usually adviced by patients to be taken for effectiveness before sexual intercourse – at about 1hr prior to sex, it comes in three forms as an oral tablet, an oral suspension (liquid), and an injection that's only given by a doctor. . This eventually calms the blood vessels in the lungs to permit the flow of blood easily and Viagra has also been affiliated with positive roles on pulmonary arterial hypertensions.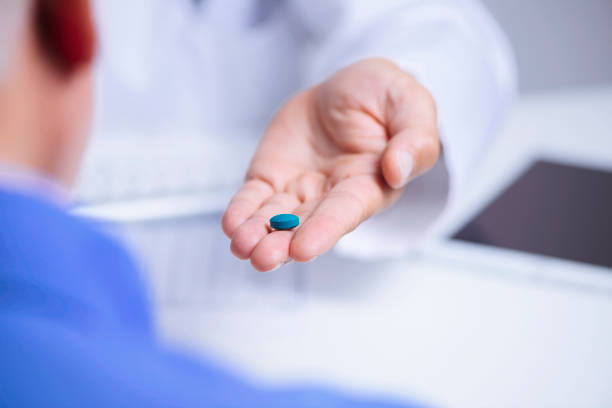 Inspite the medical sphere and somewhat control and barricade of the pills, too many and similar erectional dysfunction drugs (ecstasy, cannabils etc) are being sold over the counter leading to several misuse and addiction resulting in numerous symptoms especially when its combined with other medications Headache, diarrhea, dizziness, heart inflammation, nosebleeds, and sleeplessness.
Recently studies have found viagra useful with biological and population-based evidence to support the theory that the pill may have a positive impact on prevention and possible treatment of the Alzheimer's disease.
"Being able to repurpose a drug already licensed for other health conditions could help speed up the drug discovery process and bring about life-changing dementia treatments sooner," said Dr. Susan Kohlhaas.
In Alzheimer's disease, the most common form of dementia, the death of brain cells causes progressive memory loss and cognitive decline.
Due to our aging population, scientists predict that by 2050, 13.8 million people in the United States alone will have Alzheimer's.
While trying to sample which existing drugs could provide new treatments, the researchers used a computational model that incorporates data about the disease's genetics and the involved networks of metabolic pathways it follows.
Though this study presumes Viagra could play highly positive impact on reducing the risk of Alzheimer's disease but it clamours for more research.
The use of sildenafil in a research by Nature Aging found that there was a 69% reduced risk of Alzheimer's disease when accounting for factors such as sex, race and age, according to an analysis of insurance claims data.
Worthy of note, is that the initial development of viagra was to serve as a heart medication and somehow iot functioned otherwise an at such we should be on the look-out.
Was this article helpful?