Usually, we own a debit or credit card for a year and more but still wonder what a cardholder name connotes, because it's easy to overlook all information packed into one piece of plastic. Yet, we find ourselves lost for a moment or probably just wondering if any problems can arise if another person were to use their card. Well, here is opportunity to never forget what a cardholder name is in banking and financial terms, and what can be done or not done with a cardholder name. A card holder name on a debit or credit card, is the name of the account holder recorded to own an account i.e the account owner on behalf of which card has been issued, that is boldly printed on the front of the card. Yes, that is all it is, in average terms.
Functions of A Cardholder Name on a Debit or Credit Card
The cardholder name on a credit or debit card is a very vital information on the card that allows anyone to easily identify the card owner and can help to restore same card to them if misplaced. But this is the least of its function, the cardholder name is programed with magnetic stripe that is equivalent to a microchip that saves financial data about the card owner link to that particular account. Such as account number, validity date, and CVV code used to confirm transactions.
However, there are debit and credit cards where the cardholder's name is not indicated. In this case, the cardholder's name is the name of the primary account owner. There is also a difference between the name of the primary cardholder and the authorized user's name. In a broader sense, the primary cardholder takes responsibility for all payments made with the card, this entails that as the primary cardholder, you can add or remove a secondary but authorized user with access to that card at any time. For instance, family members or spouses who you had granted access to use the card.
Other Information on a Debit or Credit Card and What they Mean
Debit and credit cards have other information and features on both its front and back display, that can help us utilize them effectively. We will list them to help you:
On the Front of Your Debit or Credit Card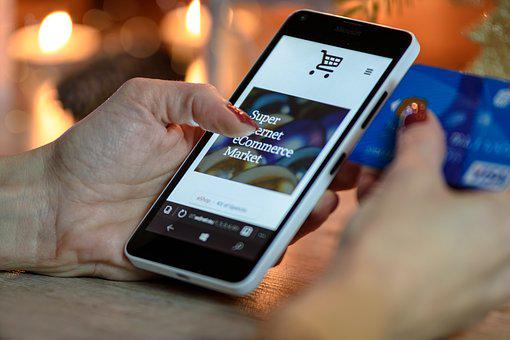 Card Number: This is one of the most important feature and information on your card. A usual 14-16 digits that points to your account with the card issuer, and these digits can be used to make purchases online or pay for a service or online course. It can be dangerous, if it falls in the wrong hands too, as this information can be used to make purchases from your account. Such as internet fraud, hacking etc. Though, in most cases, you may also need more than a cardholder's name or card number to be defrauded or at risk of internet fraud.
Security Code: Your card's security code is typically a 3-digit number at the back of your debit or credit card, but may vary by issuer and should be kept safe.
Smart Chips: These tiny metal processors make cards more secure than traditional magnetic-stripe-only cards. Chips make it harder for thieves to use stolen credit card numbers.
Bank Branding: This shows your lender's name, they may display a logo for a specific program as concerns the bank type.
Payment Network Logo: This tells you what type of card you have such as MasterCard, Visa, Verve and Discover. As different card types serve different functions. When making online purchase and payments, there's usually a drop-down menu that requires you to select which network your card belongs, as some card types are limited to different transactions.
Expiration Date: You need to replace your card periodically. The move to smarter cards is just one reason banks issue new cards. Your expiration date is important because vendors may require it when you make purchases online or over the phone. Banks typically mail out new cards shortly before old cards expire.
On the Front of Your Debit or Credit Card
There's more to making payments than reading off a card number. The back of a debit or credit card includes additional important features.
Magnetic Stripe: This black strip contains information useful to card readers. Note, every time you swipe your card at a merchant, you run the magnetic stripe (your name, card number, expiration date, and other details) through a card reader to provide your payment details. If that information is stolen or duplicated by a dishonest merchant just by running your card through a card skimming device, he or she can use it to her own advantage by creating a fake card with a magnetic stripe that matches your card and use your account funds.
Hologram: Some cards display a hologram i.e a mirror-like three-dimensional image that seems to be in motion as you change your viewing angle. Holograms are security features that mostly appear on the front of your card, that help merchants identify valid cards, and are difficult to fake.
Signature Panel: Your card must be signed by you before it is authenticated for your use, most usually done with a machine at your bank. Though, cards are now secured electronically, and the signature panel is fading out in usage.
Security Codes: Cards are printed with an additional code to help ensure that anybody using the card number has a legitimate, original card. They might range from CVV, CVV2, CVC, CSC, CID, or other similar names. On Visa, MasterCard, and Discover cards, the code is a three-digit code on the back of your card. The preceding four digits (E.g "1234") are the last four digits of your card number.
Bank Contact Information: This is your right bank contact information displayed on the back of your card, a convenient and easy way to prevent fraud. Perhaps you got a call or email that claims to be from your bank, stating a problem. Instead of returning the call or any information the person is seeking on same line. Rather, call or email the number on the back of your card so there's no doubt you're calling a legitimate number from your bank to confirm the issues.
Network Logos: Your card might have additional network logos on the back, often in the lower-right corner. These logos help you figure out which ATMs you can use for free.
Was this article helpful?