Gaming is one fun part of life, everyone need to play games at some point to relieve themselves of stress.
It is common for most schools and workplaces build firewalls to wade off game sites and keep their students/workers concentrated on the business of the day. So many game apps might not work in a school and work premises.
That's where unblocked games comes in; usually HTML5 or .io based games. They have the ability to bypass firewalls in a school and workplace thereby enabling students/workers play their games during breaks.
These games are found in a website as no app is required for it, there are several sites that hosts unblocked games most especially Google sites.
They are different categories of games, from action to arcade to mind games, puzzles as well as racing games. Bouncy Rush is a game under the arcade game category.
About Bouncy Rush Unblocked Game
Bouncy rush is under the Arcadian game category. Arcade games requires hand-eye coordination skill to play and they are no much characters involved. It's a highly fast paced game.
You can play bouncy rush online as a HTML5 based game, no need to download you simply play on the site.
This game requires you to jump with a ball as much high as possible, and you pass levels trying to reach the sky. Rise as possible as you can and become the king of jumps.
The action required here is that you jump and try to reach the sky and control gravity while jumping so you don't fall and fail.
The game is basically movement from the left and right, jump from the platform provided and try not to fall.
Use left and right controls to bounce from platform to platform, run on one horizontal plane or another. If you are playing on your computer, use the mouse/arrow keys on your keyboard. On your mobile device, you can tap and swipe your mobile screen, you can even rotate your screen. The game will fit perfectly into your mobile screen.
While running you have to also protect your character from danger. Collect gold and unlock new talented characters that will help you as you proceed in the game. Collect yoga balls to score points and avoid been eaten by an obstacle.
Also avoid color coding, while some will help you accelerate faster some will fall you. Avoid them or be careful using them.
Run on one horizontal plane or on another and try to control gravity. Circular saws will occur in your paths so you have to master the skill of changing planes to avoid being eaten. Collect coins along the way because you will need them to upgrade your character later on in the game.
This game is totally free, no sign ups required or any downloads required. All you need to do is find any site that hosts the game and you'll find lots of them.
Conclusion
If you are searching for a game that tests your hand-eye coordination skill bouncy rush unblocked is the game for you. It's the game for skillful people so put your skill to test during your leisure time at school or work and even at home. There's lots of action for you if you are interested in action. It promises lots of fun as you proceed deeper into the game.
This article was first published on July 18, 2022 5:38 p.m. WAT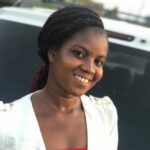 I am an experienced tech and innovation writer. It's been 2 years+ I started writing at Terecle, covering mostly Consumer electronics and Productivity. In my spare time, I enjoy reading and learning the latest happenings around the tech ecosystem.
Was this article helpful?