Mostly a goth chick or goth girl are characterized by their outward appearance long before their personality comes in play. If you have a girlfriend or colleague who seems to wear lots of accentuating blacks on, black dresses, pants, makeup etc., most are classified gothic.
Also, since they are mostly associated with black, their personality seem to tow same path, they are drawn to darker things. For instance, literature, arts and music etc., are a few of what they easily identify with.
These way of life can be uncomfortable and difficult for many persons who are drawn to the radiant, fanciful things of life, as it may be difficult to understand them.
But, most goth chicks are undoubtedly hot and you could find yourself crushing hard on one but due to their difference in how they perceive or react to the world around them, you may literally develop cold feats, as you will want to find out, who a gothic chick likes, just before you dive at her.
Though, cautious may feel safe but we rather you don't wait too long or try too much to impress a gothic chick, rather go with the flow.
However, this article will help you to learn who a goth chick likes as well as help you learn a thing or two about them. You can be on your way to get just about any goth chick you want if you send the right signals.
Qualities a Goth Chick Likes In People
1. Familiarize with Goth Subculture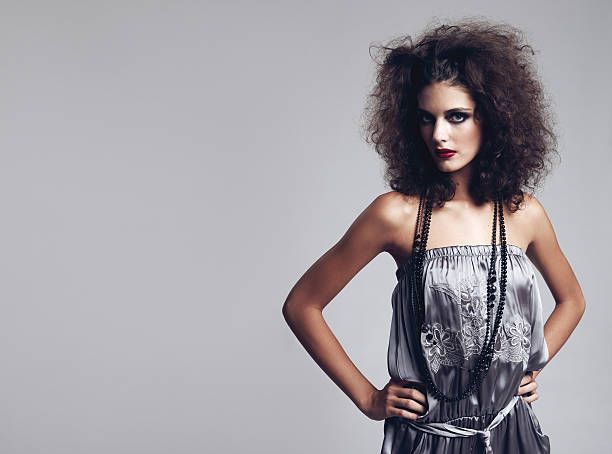 The first step to getting anything you want but don't know how is to learn, tru to understand and get familiar with them. Goth chicks are no different, try to decipher what it means to be gothic. Once, you understand this you can appreciate your goth chick and make advances that gives you a higher chance of gaining her attention.
Three basic components that a goth culture holds high and what familiarity with are:
The goth social scene: This are places that like minded individuals affiliate as a community and share ideas. This can be physical points like thrift stores, goth coffee shops, art galleries, music stores, etc.
The Goth music: This is an essential element of any goth culture, and mostly evident in goth chicks. Music is a huge insight to a one's personality if you hang around them long enough. Goth music usually have a freakish and grotesque undertone that many may find questionable or nerdy.
The Goth personality: This is another strong identification of a goth chick, with a great deal of appreciation for the darker things, eg dark aesthetics, arts, literatures, emotions, play etc.
2. Have a basic knowledge of goth features.
This means that a gothic chick is bound to like and easily be attracted to men or partners that have a basic knowledge to identify gothic features such as gothic color, dress style, jewelries, novels, movies(such as – Dracula, The Hunger, The crow, The Rocky Horror Picture Show etc), chokers, and the likes. These also include the type of make up a gothic girl will like, if you intend to surprise them with one. Most usually they appreciate a sharp contrast of black and white.
3. Intelligence
Goth chicks are more likely to be attracted to guys that can also hold a basic intelligent conversation, sound natural and truly listens when she speaks. This is a general rule of thumb that even gothic chicks appreciate and on the lookout for.
4. Make Good Eye Contact, and non-judgmental
Goth chicks happen to like men who know just how to make and also maintain a good eye contact. This, they interpret as both confidence and interest. Also, a plus for a gothic chick is being open minded and non judgmental.
Conclusion
Who a goth chick likes is not rigid and can be spontaneous so you do not have to over do your homework, or imitate goth styles. Rather, it is good to be in the know of the basic and wow her with your knowledge as you go, as long as you both have a sense of connection, an ability to keep her happy and smiling as well as treating her right, you are sure to keep your goth chick for possibly ever.
Was this article helpful?