Education
Why Inclusion Education is a Necessary Approach in Today's Learning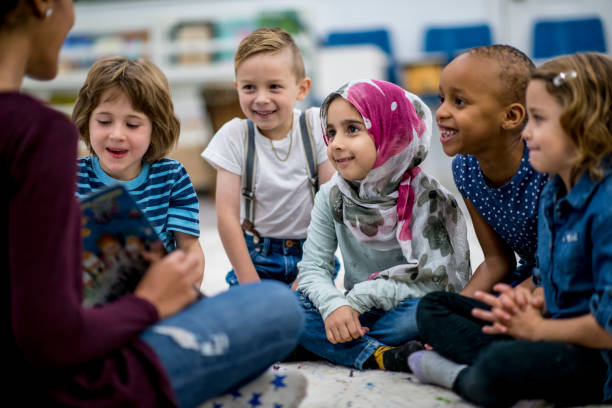 Education has undergone several advancement and changes through the years, all in an attempt to improve the standard of learning and adopt better strategies to impact knowledge to students all over the globe, in the most easy but very effective was conceivable. At such, the birth of this new trend of learning 'inclusion education'.
What does Inclusion mean in Education
Inclusion in education basically deducts its name in its emphasis embedded in its mode of knowlege impartation – it incorporates the idea whereby students are made an encouraged to study together rather practically in one environment, by discharging possible classroom projects, and other needed school activities in groups, where interactions and exchange of ideas are allowed.
Inclusion Education Definition
Inclusion Education as defined by Wikipedia is a learning model wherein students with special needs spend most or all of their time with non-stopecial (general education) needs students. It arose in the context of special education with an individualized education program or 504 plan, and is built on the notion that it is more effective for students with special needs to have said mixed experience for them to be more successful in social interactions leading to further success in life.
Aims of Inclusion Education
One main aim of inclusion education is to provide a lwarning environment that ensures all students are treated fairly and have unbiased but equal opportunities at learning, with no accepted form of discrimination which most usually arise from race, financial status, disability, etc. Inclusive education aims to combat discrimination against all students
Inclusion education allows the use of special schools or classrooms to coach students with disabilities from students without disabilities. Schools with inclusive classrooms most usually do not have separate classrooms and so they have to learn how to learn with other students while being less focused on by teachers due to a higher demography of students to teachers.
What is Inclusion in Special Education?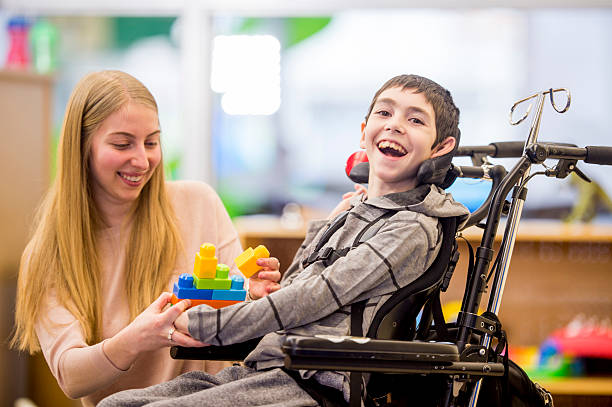 This typically refers to educating children with learning disabilities and other types of disabilities in the regular education classroom where non-disabled students are equally present. Studies have shown that there is increasing number of students with known disabilities and at such we need to create an environment suitable enough to accommodate these students and give them equal access, and opportunity as every child do have a right to quality education.
Types of Inclusion Education
Just like other branches of education, inclusion education is segmented into various types to effectively offer benefits to each students individual educational challenge, and their unique requirements.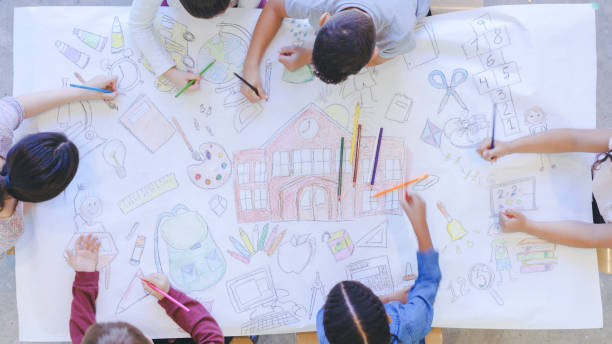 Full inclusion
Full inclusion model foster the belief that all students belong within the main classroom, and do not separate "general education" and "special education" program. In a full inclusion model, students with visible or hidden disabilities are expected to always work together alongside their peers. Though, this school model will require close monitoring by the educators to be certain all students are on the same page and none neglected or left behind especially the special students amongst them, fully inclusive schools are rare,
Partial inclusion
This teaching model is also built around allowing all students to learn and interact with the main classroom majority of the time but allow for separate tutoring for students that need additional support outside of the classroom.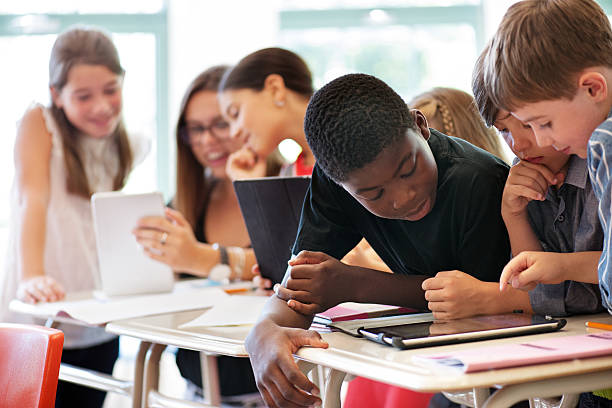 Mainstreaming
The mainstreaming method, encourages disabled students to begin their education journey in a self-contained classroom seperate from the main classroom. For students who are excelling within their self-contained classrooms, they may be inducted into the main class depending how ready they are, allowing them to gradually become a part of a fully inclusive classroom.
Cooperative learning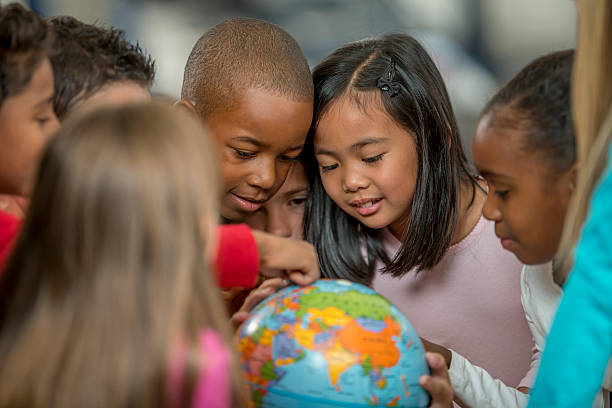 By presenting tasks and activities in a way that fosters cooperative learning among students, pairing them in learning in groups, students are all given the opportunity to participate, other than give them the leverage to pick a partner they'd like to work with themselves.
These issues are not only present in physical classrooms but in online and blended learning environments too. Our microcredential Online teaching: embedding social, race, and gender-related equity offers a range of skills to equip you to teach an inclusive online lesson.
The Benefits of Inclusion Education Program

All students are given an equal right and opportunity to education
Classrooms made up of students with mixed abilities, encourages equality across races, genders, language, disabilties, social status etc
In inclusion education discrimination is highly frowned at and drastically reduced
Also, every students are given a fair platform to compete with their peers.
Inclusion education allows for an accessible environment to service equipments such as (wheelchair ramps, and visual alternatives to lesson content for students with hearing impairments)
Inclusion education is welcoming, gives each student a sense of beloging away from their individual homes and can massively improve the cognitive ability of students especially ones with special abilities
It builds and boosts students confidence level – Traditional methods of dealing with students with disabilitie can have a harmful impact on a students' self-esteem, demarcating them away from the main classroom creates the idea that they are different and should be treated differently but inclusion education says otherwise. By giving all students the opportunity to mingle and be an integral part of the class, students can take part in positive peer interactions or be motivated strongly to learn faster the dynamics of a larger society.
Builds better communication skill – An inclusive classroom gives room for interaction, making friends and appreciate individual abilities, these will otherwise improve their ability to communicate with one another a lot better than in segregations, where their social circles are smaller.
More guaranteed level of qualitative education, this will be cumbersome but if classrooms are in smaller numbers its easy for teachers and instructors to oversee the engagement ad performance of each students and ensure they do not miss out on any of the currriculum.
Points Teachers/Management need to Tackle Inclusive Teaching More Effectively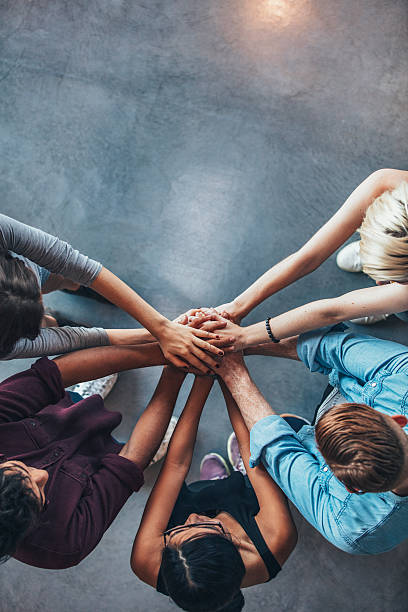 Adapted lessons and activities
New curriculum that can effectively carry along students with visible disabilities or learning difficulties should be formulated, encouraged and adopted and Traditional teaching modified since it doesn't benefit disabled students that much. Lessons and classroom activities, should be more flexible and engaging.
Conducting Practical Teacher's Training
Teachers and instructors should be trained in new and improved approaches to improve their teaching style towards inclusion, to assist them in better management of students diversity, as well as stay updated in newer trends, educational tools, strategies, techniques etc that can instill the result they crave to see in their students. Training in personality disorder areas such as – student trauma awareness, autism and others can be at utmost utility.
Visual Aids
Teachers could be more creative by adopting new and more learning approach to service the students demography struggling with learning from text-based content by incorporating more Visual Aids – videos, pictures into lessons, drama, educational games or object-based learning to increase engagement and retaining abilities.
Encouragements Notes
Classrooms should be brightly and warmly coloured to feel welcoming and encouaragements notes neatly pasted, and engraved on walls or its equivalent to encourage school studrents and remind them they are loved, and they can be all they want. Also, students should have all the necessary disability equipment, and be given specialist support when needed.
Extra-curricular Activities
Inclusive education programs also requires for all students including those with special needs to participate in extra-curricular activities. These is normal and serves children in the regular classroom on a full-time basis, it is very necessary that this is inclusive in an inclusion education for a ton of benefits that cannot be over-emphasized.
We trust you liked this article, please subscribe to our YouTube Channel for our videos and you can also be a part of our Facebook family.