Did you just recently notice a dip in your credit scores and you are wondering why my credit score gone down? Well, at times that can happen to the best of us, and it could be one of many reasons we will be analyzing below. But, be rest assured sometimes you did nothing wrong and above all there is remedy to fix your low credit score and save you from having to apply for new credit accounts. The first path to a solution is knowledge so you can take appropriate action.
Since ton of factors can make your credit score go down, you need to identify and know what they are, which is peculiar to you and how they could play a part, as well as how to tackle them.
Note: The activities that affect your credit scores align with the way they are calculated by the credit scoring models. That means it is vital that you understand the factors that go into your score, your payment history being one of the biggest component, as well as the length of your credit history and the amount of credit available for your usage (i.e your credit card balance).
Possible Reasons Why Your Credit Score Had Gone Down
Credit scores can drop due to a variety of reasons, including late or missed payments, changes to your credit utilization rate, a change in your credit mix, closing older accounts ( And don't forget that credit report inaccuracies due to mistakes or identity theft can also cause a dip.
Late or Missed payment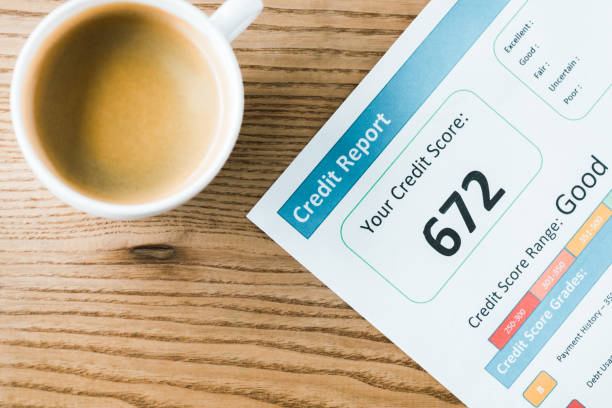 This is a common reason associated with the first notice when a credit score goes down, and happens to be the most important factor in its scoring model, accounting for 35% of it says FICO®. If you are just a few days late on a payment, say anytime below 30 days it's unlikely to show up on your credit scores. Payments that are over 30 days late, are usually reported by card issuers as delinquent to one of the three major credit bureaus, most likely to result in credit score dip. Payments that delay up to 2-3months (ie 60 or 90 days) past due will have an even lower credit score. If these debts linger, the credit issuer may send your debts to a collection agency, and it will be recorded on your credit report, which sits in your credit file for seven years, while positive payment history on an open account can stay on file for 10 years or indefinitely.
Remedy: To salvage the situation from escalating, make all your due payments on time or as soon as noticed. You can do this by tracking your payments due date by enrolling in an automatic payment plan so the record of your strong credit behavior keeps you in good stance for years to come.
Credit Utilization Rate Change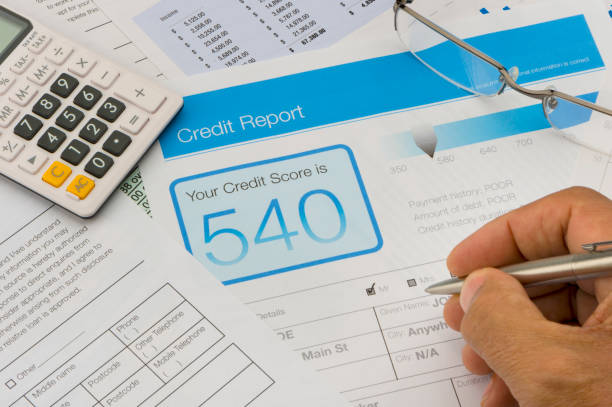 Your credit utilization rate refer to how much of your available credit you spend (calculated by adding all your credit card balances at any given time and dividing that sum by your total revolving credit limit). it is very influential in determining your credit score, as it accounts for about 30% of your overall score. Large purchases will increase your credit utilization rate, so will running up your balance for whatever reason and the effect will vary, depending on how much your ratio of credit utility and available credit have risen.
Remedy: To stabilize your credit scores, consumers have to keep their credit utilization rate below 30% recommends the CFPB (Consumer Financial Protection Bureau).
Derogatory Marks on Your Credit Report
This is another factor for a dropped credit score, which directly indicate that you failed to pay a loan as agreed, or guilty of any of these offenses. Late payment, bankruptcy, an account in collections (or charge-off), lawsuit, foreclosure etc. Another, downside of derogatory marks is that they linger on your credit report for about a decade, and this may portray your credit scores in a negative light, though the effects wanes as time passes. Also, certain derogatory remarks can be taken off your credit reports, giving you a clean slate.
Remedy: If a derogatory remark appears on your credit report, first verify that it is legitimate, else contact the credit bureaus to dispute it.
Reduced credit limit
Why can a lower credit limit cause your credit scores to drop? Because your credit utilization rate will go up even if your spending stays exactly the same. This means you have to simultaneously reduce your credit card spending to have a stable credit score.
E.g: If you usually spend $3,000 from your credit limit of $10,000 and it amounted to about a 20% credit utilization rate. That would be okay, but if your credit limit gets reduced to $7,000, with same spending level, then your credit utilization rate would increase to 30% which isn't good for your credit score.
Remedy: Alternatively, you may be able to look at opening a balance transfer credit card. This might be helpful on two fronts: It may help increase your overall credit limit, which in turn helps to lower your credit utilization rate. Additionally, if you qualify for a 0% introductory rate, you may be able to pay off your balance faster.
5. Opening and Applying for Multiple Credit Cards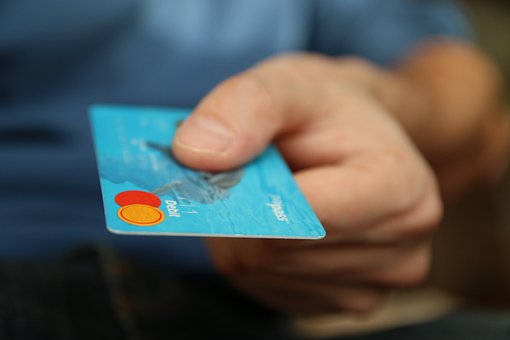 Credit issuers, find fraudulent practices associated with multiple applications and opening of credit cards accounts in a short period of time, you flash out as a potential risk to lenders. This may contribute to a drop in your credit scores especially if you've had outstanding hard credit inquiries placed on your credit reports.
6. Closing A Credit Card
Closing a credit card you do not use does not place you on any advantage and so must be well thought out before such decision is taken. First, when you eliminate a credit card, it reduces your available credit, that credit limit is removed from your overall utilization ratio and also reduces the length of your credit history. So, if you don't reduce your spending in kind, your credit utilization ratio will go up. Furthermore, the older an account, the more it could affect your average account age when you close it. Before you close your oldest credit accounts, ensure it's absolutely necessary as it can make your credit score go down.
7. Identity Theft
This is inevitable though a bit rare, your identity could be stolen, replicated and used to apply for or opened another credit accounts in your name. It is important that you keep a close eye on your credit scores and credit reports, as this will help you easily identify any suspicious activity more quickly, that maybe carried out on your account without your approval, than if you do not regularly monitor your account transactions. Also, you are entitled to one free credit report periodically from each of the three major consumer credit bureaus, hence multiple ones created may need to be closely verified.
Remedy: First, identifying and spotting the fraudster. One step is to get a credit monitoring and attempt to make a recovery plan. Therefore, you need to place a fraud alert on your credit file with one of the national credit bureaus as an immediate step and the other two bureaus will be automatically notified. After you've added your fraud alert to your credit profile, you should fill out an identity theft report with the FTC. Next, you can begin the process of disputing inquiries on your report if necessary. You also may want to freeze your credit account to restrict access to your credit file. This will increase the difficulty of fraudsters opening accounts in your name.
8. Mistake on your credit reports
Finally, lenders are humans and can make mistakes too, more often than you know. That's why it's important to check your credit reports and keep an eye out for errors. The CFPB says that credit report inaccuracies are one of the most common issues dealt with each day.
Remedy: If you find a mistake on your credit reports, you have the right to dispute it with the credit bureaus and with the reporting lender. Companies are required to investigate the dispute free of charge and promptly correct errors that are confirmed.
Was this article helpful?