Ever tried to gain mastery in a number of fields and just does not seem to be equally skilled in all? Somehow, some may suffer at the expense of others, no matter how you try, it just doesn't measure up in the same synergy or results. Or perhaps, you know a colleague or two with a number of skills to their name and this make them feel indispensable among other colleagues at work of. Though, you may have stop to go beyond just admiration, and actually wonder when did he or she get to be so self equipped?
Well, truth is you can do anything but not everything. Doing anything is different from, doing everything. In doing anything, you are given a wide range of free options of choices to pick from, where you can randomly decide to pick one, two or three but definitely not all of the options. While, in doing everything, you have a to-do list without the option advantage. Hence, you strive to get everything on that list done, mastered, studied or accomplished.
Fact is we can only acquire so much knowledge and be so much in life, but we just cannot do everything equally well, especially in a world like ours where they are innumerable great things to be done, to be, and to accomplish but of course without the luxury of time on our hands. So, what can we do when presented with such challenging choice, of doing anything, but not everything? Keep reading to find out.
How To Do Anything But Not Everything
First things first, we need to understand some simple concepts of life, of getting things done and deriving maximum satisfaction from them.
Note: You can do anything but not everything, can directly translate to mean that it is great and positive to choose and believe that you have the potential needed to get anything you want done, as well as be anything you aspire to be. But, overrules, actually trying to be jack of all trades by aiming to do everything or be everything, now that's impossible and unrealistic.
Figure Out Your Passion: The first step to doing anything but not everything, begins with finding out your passion. Ask yourself, what are you passionate about? What makes you happy when you work on it? What is it you do with less supervision? What is it you do so well naturally? What is that one thing you still do with same vigor, even after failing at?
Value: Clearly, you will always attach some level of priority to anything you value. You cannot do same when you do everything, you can only attach priorities to some things over some, and that means anything that you give your quality time to without regret is one way to identifying what matters. Time they say, is money. so prioritizing your time is important. It's important to figure out what matters, what presents itself as most important and what can pend.
Talent Discovery: Having great gifts and talent is one thing, discovering them is another. One way to not waste your precious and limited time in doing just about everything aimlessly, is by discovering your talent/s. This are things you find yourself naturally good at, and doing them effortlessly and a sense of happiness while at it. Talents and gifts are numerous, e.g. singing, dancing, drawing, writing, anchoring etc.

Discovering them will help you narrow your options of everything to certain things and keep you more focused, disciplined as well as help you gain more knowledge to polish your natural skills to international standards, and everyone's admiration. Above all, doing this will help you derive true satisfaction when you look back at your accomplished projects and touched lives.
Cut -off Unnecessary Things: Eliminating things that do not matter, help you align with things that actually do. Cut off things you don't need (that may include TV time, game time or types, sports t Then, do the same with activities that don't do anything for you and take up your time. Free up some physical space and gain actual time to fit in the things that are necessary and rewarding.
Individual Focus: People are irrationally optimistic, which can turn us into failure machines. We're too naïve when it comes to maintaining goals and expectations, even if there is clear evidence that we won't be able to achieve them if we continue to use the same behavioral pattern to bring us closer to them. This is because we approach all of our goals too broadly.
Cons of Doing Everything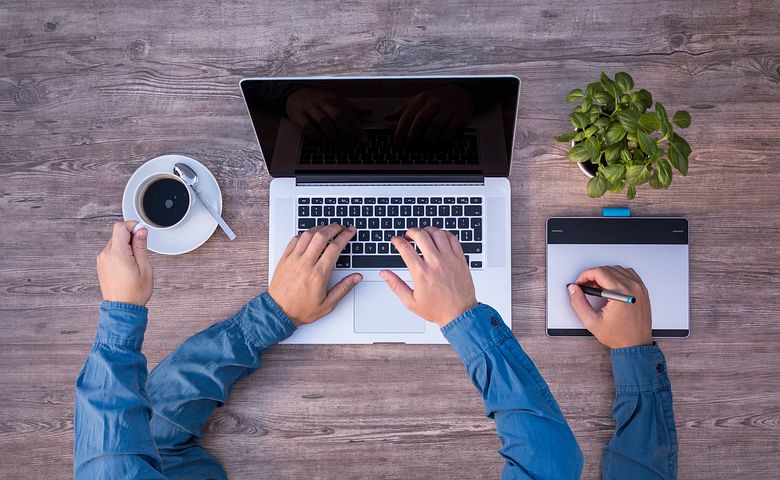 When a person attempts to do everything they may be easily be exposed to the following
Desperation and discouragement
Discontentment
Poorly Developed Skills and Results
Confusion of career path and interpersonal relationships
Non-advancements
Recipe for dissatisfaction and despair
Time consumption for other extracurricular activities or socialization
Exhaustion
Conclusion
You can do anything, but not everything is akin to developing an interest in something or aspiring for something but being patient enough to follow through a set of process. Without trying to put yourself through unnecessary tasks, duress and competition to achieve it. Rather, approaching your dreams and aspirations individually.
Taking up one thing at a time, putting same in perspective, make a plan, and stick to it. Because, trying to do everything may eventually lead to not doing anything or not being good at anything which equals wasteful time in a closer analysis.
Was this article helpful?