Acid wash shirt is a somewhat new but growing practice in laundering and it is something that you can do by yourself if you choose, all you need do is have the necessary washing agents and follow a few steps. Also, when you acid wash any shirt, it comes with some perks that makes more and more people adopt this laundry style everyday.
In this article we have carefully created a guide to help you with your first trial at acid washing a shirt, and yes it is quite easy too.
What You Need
To successfully have the desired result expected on an acid wash shirt, you need a few items and they include:
Spray Bottle
Water
Bleach
Pair of rubber Gloves
Empty sink or a concrete slab
Safety goggles
T-shirt
A Bucket or Bowl
Rubber Bands
3 Reasons You Should Acid Wash Shirt
You don't want to up and get started on acid wash for your adorable shirt without having a good knowledge on what to expect, as this of course will guide you further on your decision to halt or continue. Below are 3 reasons you should acid wash shirt.
1. To Fix Damaged T shirts and Revive it Looks
Your favorite T shirt may may have gotten damaged one way or another perhaps by accident or you just want to preserve it a little further because you aren't ready to discard it just yet.
This is one reason that compels people to acid wash shirt, to help damaged shirt regain it spark and looks. Can acid wash really do that? Yes, it can give your T shirt a unique new look.
2. Diversifying your wardrobe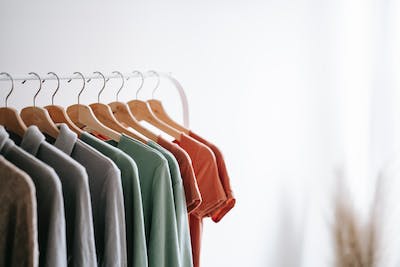 Acid wash shirts are unique it stands out as one of a kind, and can add some diversity to your wardrobe. This could be the reason some persons opt to acid wash some of their shirts, as well as keep up with the trends.
3. Creating a vintage and bold look for the T shirts
Usually, when a shirt is subjected to an acid wash, it comes out looking different (rough in stylish vintage like pattern. T shirts usually have a catchy vintage like appearance, after undergoing an acid wash, totally adorning your fashion sense.
How to Acid Wash Shirt
There are a few ways you can acid wash shirt
1. Lay Flat Method
Step 1: Place the shirt you want to acid wash on a flat surface. Ensure that it is laid out straight and flat without any wrinkles. It could be an empty sink or on a concrete floor. This is so that when applying the bleach solution it doesn't come in contact with things that could be discolored.
Step 2: Next, you need to fill a spray bottle with bleach and water solution.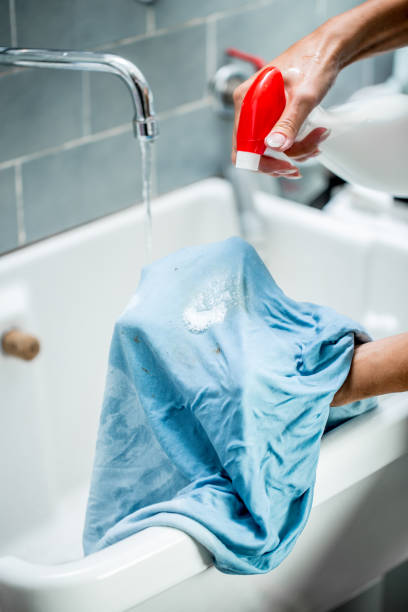 Step 3: Start spraying the bleach solution on the shirt. You can guide the spray bottle to selectively spray on specific areas or you can spray in a random pattern. Also, you can achieve some form of design if you are good at spraying on the shirt and cause some areas to fade lighter than others. You can expect your acid-washed shirt to have a mesmerizingly bold look once you are done.
Step 4: When you are done spraying you still have to wait a while for the bleach to develop.
The least wait time should be about 10 minutes, but note that the longer you wait, the lighter certain areas of your shirt will be. If you want, you can re-spray after 10 minutes.
Step 5: Rinse the shirt after you had exhausted your waiting time for the bleach to develop. Proceed to immersing the shirt in a bucket full of water and wring it out. If you want to rinse twice, use fresh water as it will as re-dipping in same water can ruin your design.
2. Tie-Dye Style Method with The Rubber Bands
Acid wash shirts done with this method is an inverse of tie-dye and helps you create some peculiar designs.
Step 1: Start by twisting and crumpling up your T shirt into a ball, and hold it in position with a rubber or elastic band.
Step 2: Mix a 1:1 unit of bleach and water in aa bucket or bowl to create an acid-washed solution.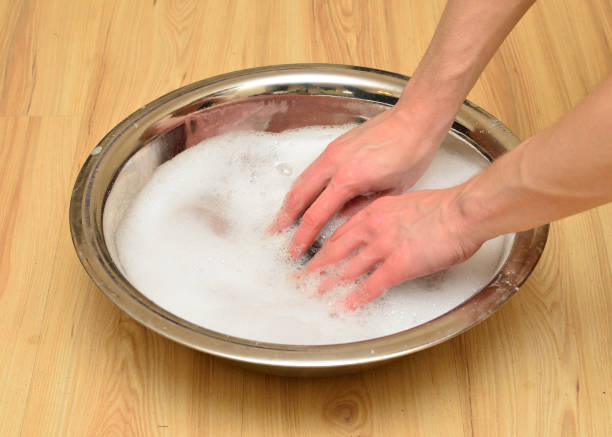 Step 3: Dip the twisted T shirt and fully immerse it in the solution.
Step 4: Take out the T shirt from the solution as well as the rubber band. Then hang it out on a line or at a place where it can drip and dry.
Step 5: Then, after about 10-20 minutes of drying, and allowing it develop, proceed to sprinkling more bleach on to the front of your shirt, this time pure bleach that has not been diluted. This helps in accentuating the look, of your T shirt.
Step 6: Rinse, the shirt in clean water and dryit out properly before wearing it.
Was this article helpful?