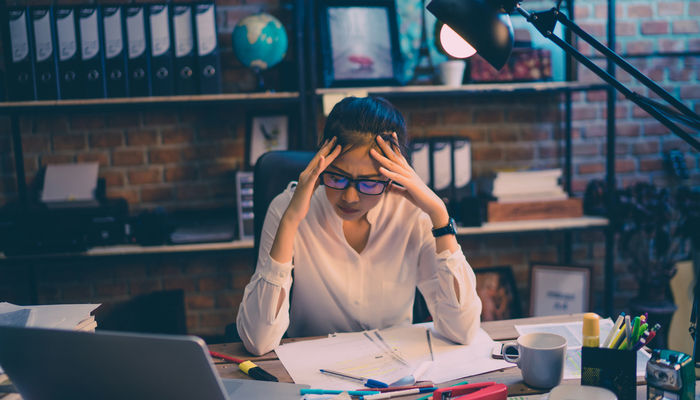 While many people practically leave in their office space for hours, physically seeming to enjoy everything their work throws at them and would almost not mind if they were no weekends. It is no myth that other people experience work day jitters, the moment their mind roams toward the awareness that the weekends are over, this gives them the creeps and they shortly begin to wish that weekend aren't usually so short. Which category will you describe yourself though?
To have work day jitters means you get a bit nervous about resuming at your position in that firm or organization. Will that be an inappropriate thing? Well, that will be based on a couple of factors. It is therefore a wise choice to analyze as many factors as possible that may lead to work day jitters.
Some of which may include :
Ridiculous deadlines to tasks: Having to always meet deadlines that are too short for a task can be very daunting and make work places dreadful.
Working long hours: This may psychologically affect us and makes us develop lackadaisical attitudes for workdays.
Overly high workload: Work loads are best moderate, once they become consistently high it messes with our ability to deliver quality and therefore causes anxiety.
Poor staff relationships: In a company that where there are usually Fights, unfairness and bully. There is bound to be disinterest and jitters.
Low reward: When work load is not commensurate with the take home weekly or monthly pay and benefits then there is bound to be jitters on employees.
All of the above are possible reasons why people experience work day jitters and can these issues be fixed and their attitude towards work improved through the points below :
Though, work day jitters may be a medical problem in some cases. Hence, it is best to involve a doctor when it feels unnecessarily persistent. For regular cases, here's a couple of means to tackle it:
Involve your employer : Most likely you may find this unimportant but it is usually wise to share your experience or difficulties with your employer especially incases where he could alter certain things to accommodate your needs.
Take a break and talk to someone: if you are feemll anxious. Us talking to someone about how you feel could literally help you feel better and even solve the problem you encounter if the fellow says gives or two intelligent advices.
Make more personal time: Your work jitters maybe because you are often surrounded with a lot of persons, attending to too many clients, customers etc and having about little or no self time.
Create more time for yourself each day to make you feel better and help you relax and spend time with your friends.
Go for walks: If you have a long break in your work description, go for walks for a change than eat in that regular restaurant.
Reflect: Reflect on great parts of your job. The fun sides, and everything that makes you love it there.
Try new Job opportunities : If your jitters are still consistent it may just be bout time you seek for new job environments
We trust you liked this article, please subscribe to our YouTube Channel for our videos and you can also be a part of our Facebook family.