PayPal has made receiving and sending money across borders quite easy, it remains the best platform for sending and receiving money. On PayPal, you receive money when someone sends a payment to your email address or mobile number.
Once that happens you will get a message letting you know you have money available. When you receive the money you can choose to transfer it to your bank account or keep it in you balance so you can use it when you want to pay for something online or send money to friends and family.
To accept a money sent to you on PayPal, you have to open a PayPal account and confirm your email address. If someone sends you money, they can share a link directly to the receiver which they can access and redeem their money.
How to receive money on PayPal by sending a request
Login to PayPal account.
Click on Send and Request tab.
Go to Request.
Enter Sender's Email and click Next.
Type in requested amount.
Fill the other sections with relevant information.
Select Request Now.
You can add a message, review the account again and click Request.
Wait for sender to make the payment.
Give someone your email address to send you money through PayPal , you can share your link using social networks and email address. That way the person sending you money will have a link they can use to send the money via PayPal.
Tip: You do not need to create a PayPal account for someone to send you money, just have an email address. However, you need to open an account to claim it. The funds will still be waiting for you till you redeem it.
How to send money on PayPal
Sign In to PayPal account.
Click the three dot menu button next to PayPal balance.
Select send or request money.
The user can select send tab and enter an email address.
Next input the amount you want to send.
Click continue and follow the other instructions.
You can share a link to the recipient to redeem the money you sent.
How to transfer money to my PayPal account
Log in to PayPal.
Click transfer money under PayPal balance on the summary home page.
Select Add money to your balance.
Follow the instructions to make a transfer from a bank account to PayPal account.
PayPal Charges
There are basic and lenient fees involved on transactions between common users on PayPal.
If the sender sends the money using the PayPal balance or linked bank account. Or using the friends and family transaction type, there is no fee involved. The only issue here is that there is no customer protection if something goes wrong with the transaction. This is not entirely a good choice for paying for goods and services.
Also PapPal waives fees on Amexsend accounts. There is a 2.9% fee for using the card. And a fixed fee that varies based on currency ($0.30).
Receiving international payments on PayPal attracts specific fees for personal and business transactions. 5% off the amount, a minimum of $.99 and a maximum of $4.99.
Are there limits to PayPal transactions?
PayPal transactions vary by market. In USA, people without PayPal account can send up to $4000. People with verified PayPal account can send up ton$10000 per transaction, there is no total limit however.
Can a transaction be cancelled on PayPal?
Yes but under certain circumstances , if the recipient has no account or the account is not verified. Otherwise complete transactions will require a refund.
Can I send money on PayPal as friends and family or goods and services?
Friends and family transfers are reserved for personal transactions. As such , they are not covered by buyer protection. If you send money as friends and family there will be no help From PayPal if you encounter issues.
Do I need a bank account to PayPal to receive money?
No you do not need a bank account or credit card to receive money. But if you need to send money to friends or withdraw funds, PayPal will ask for a bank account.
Does PayPal go directly into your bank account?
Yes you can transfer money directly to you bank account or debit card. Or you can have PayPal mail you a check.
How long does it take to receive money on PayPal?
If it is just PayPal, credit or debit card, payments are instanteous. It takes two to three days for payment made via bank account to reflect.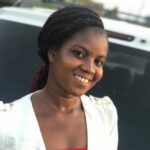 I am an experienced tech and innovation writer. It's been 2 years+ I started writing at Terecle, covering mostly Consumer electronics and Productivity. In my spare time, I enjoy reading and learning the latest happenings around the tech ecosystem.
Was this article helpful?