DoorDash is a company that operates on online food ordering and food delivery to any location. You can order food online through their platform and get it delivered to your location.
To be able to order food you need to pay through the platform by adding a payment method like your credit card or PayPal account.
If you are using your credit card payment method, adding and deleting your credit card from DoorDash Android or iOS app or website is quite easy.
How to remove card from DoorDash app
Open DoorDash app on your mobile device or tab.
Go to account page from the home screen, account page is located at the top left corner of the screen.
This will lead you to a menu, scroll to payment method and click on it.
Swipe left on credit card and press delete.
If your card won't swipe, then there is no payment method which means you have to add a payment method. Press 'Add a card' in the top right corner, provide credit card information as prompted. Then tap on the card to check mark.
How to remove credit card from DoorDash website
Go to DoorDash website for consumers on your browser.
Click the three horizontal lines in the upper right hand corner.
Click on payment.
Click the three dots next to the payment method you would like to delete.
Click on delete and confirm.
Tip: You cannot delete your default payment method. You have to click the three dots to add a payment method before you can delete.
How to cancel DoorDash premium plan
If you subscribed to DoorDash premium plan and you will like to cancel it to save cost, here's how to:
Sign in to DoorDash account on the site or the app.
Click on the Dash pass menu, then click the hamburger menu.
Choose 'Manage Dash Pass'.
Select 'End Subscription'.
Information about your Dash pass will be shown in the menu, so you can decide when to cancel subscription.
How to delete your DoorDash account
You have to send an email request for account deactivation to be able to delete your account, you can't just delete like that.
Send an email to [email protected].
On the subject field type 'Deactivate my account' or something similar.
Enter account information like your username. You can as well add a reason for deactivating your account but that is optional.
Send the Email, wait for a response within several days.
FAQs
Can I delete all of my payment methods?
No, to delete a payment method another option must be available. Otherwise you have to delete your account totally as an alternative. If you have issues with unauthorized payment method you can contact DoorDash support.
What payment method does DoorDash take?
You can use a number of payment methods; credit card, PayPal account, Google pay account, Apple account, Gift card, etc. As long as it's a legal method.
Can you take your card off DoorDash?
Yes by calling DoorDash customer service and requesting for your card to be disabled. Email [email protected] with a notification of cancellation letter Or contact on 1-833-DOORDASH.
This article was first published on August 15, 2022 5:25 p.m. WAT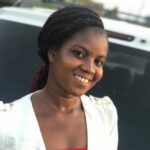 I am an experienced tech and innovation writer. It's been 2 years+ I started writing at Terecle, covering mostly Consumer electronics and Productivity. In my spare time, I enjoy reading and learning the latest happenings around the tech ecosystem.
Was this article helpful?