Shopify's stock went up by 76% this year, and the company has decided to split their stocks. Split aims at making stocks more affordable and boost investor's interest in buying shares from the company.
Stock Split allows a company break existing shares into multiple new shares . This breakdown will not affect the total value of these shares or investor's stake in the company.
When a company's share price experience significant growth, such company can decide to split or not to split, splitting shares into multiple units can create a more affordable entry point for new investors.
Companies like Amazon, Netflix sometimes split their shares and new investors has testified that buying up these shares has made them millionaires because the shares keeps growing.
Shopify Inc on June 29th decided to split it's shares on a 10-to-1 basis. The first half of the year has been difficult, but from June 29th Shopify experienced a 76% drop in share price for the year and this is owing to the fact that the pandemic boom has waned and investors are now drawn to e-commerce stocks.
What will Shopify benefit from their stock split?
There are quite a few benefit of a stock split:
Improve liquidity that is the number of traded shares. If liquidity is improved, shares will be easier to trade and this will create an enabling environment where share prices can track news closely.
Create a share price that will be more attractive to individual investors thereby adding more individuals to Shopify's shareholders base. Investors will likely own 10shares at $40 each compared to 2 shares at $400.
Improves share price. Shopify shares will now be affordable to investors.
Since the split week, Shopify's share price has fallen by over 4% on the TSX. Although, it may be too soon to slow down the speed of a 76% price decline over the previous year. The average volume of shares traded has been 2.3million as compared to 3.4million the previous year, there might be no benefit here for Shopify.
But there has been a significant change in the number of trade . An average of 22,740 trades have been made daily since this split which is significantly higher than 7.466 from the previous year. This spells out more participants in Shopify's shares.
Time will reveal if Shopify's stock split will spell out more benefits for them, although there are few impacts already. As time goes on and the split normalizes, it will be Shopify's responsibility to engage with the market and probably turn their teeming supporters into investors.
Why you should invest in Shopify stock split
Wondering if buying stocks from Shopify is reasonable now they have split their stock. We've highlighted few reasons why buying Shopify stock split is a nice idea.
Firstly, Shopify has a strong growth strategy; Shopify is working hard to widen their coast by starting up more businesses across the globe.
During the beginning of the pandemic, the company introduced newer business to newer locations such as shipping and financing business in Australia and the UK.
These businesses are totally paying off as revenues keep tricking in from this newer business. Last year 64.5% revenue was generated from UK, this is worth investing into.
Secondly, product innovation. Shopify has introduced a sophisticated retail point of sale system, the shop mobile app, and the most exciting of them all; Shopify accelerated checkout solutions (shop pay) available to non Shopify merchants on meta platform. This has also helped their growth strategy and so investing with them is sure to yield better dividends.
Another reason you should buy Shopify stock split is that Shopify has a reasonable valuation. Shopify's stock currently trade at 8.9 times sale because the stock price has plunged 80% from it's high.
This is a reasonable bargain compared to the 5year average 30.4 times sale. Investors do not have to bid above market to buy shares. And even small investors get a chance, as they can now buy Shopify stock after the split for $1000 lower than $1700 sold before.
The share price has continued to fall since the split, and we hope for other impacts here. Lowering the stock price has made stocks more affordable for retail investors , however, we fear that high inflation and low market sentiment might scare away investors.
Final thoughts
We think investing in Shopify's stock split is a good idea. Because Shopify has potentials, we see the potentials and we know in the nearest future investors will be smiling to the bank.
This article was first published on September 16, 2022 8:04 p.m. WAT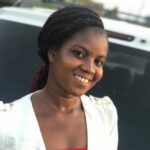 I am an experienced tech and innovation writer. It's been 2 years+ I started writing at Terecle, covering mostly Consumer electronics and Productivity. In my spare time, I enjoy reading and learning the latest happenings around the tech ecosystem.
Was this article helpful?