True it is, that iPhone 13, 13 mini and 13 Pro Max come with very amazing and improved features. Those facts are indisputable, which is why we completely understand those who have already gotten them and trying to get themselves familiarize with the unique changes, new feel and all round experience. Yet, it might Marvel you to know that some of those new features that just got introduced by Apple are things some latest Android users already enjoy.
Standard features includes punch-hole cameras to forego the need for an obtrusive notch, periscope lenses for increased zoom and USB-C charging. If there's anything that prevents Apple from achieving mobile perfection, it is the phone maker's stubborn attitude toward adopting what's prevalent.
Below are a few things that Android simply do better than iPhone 13
Fast Charge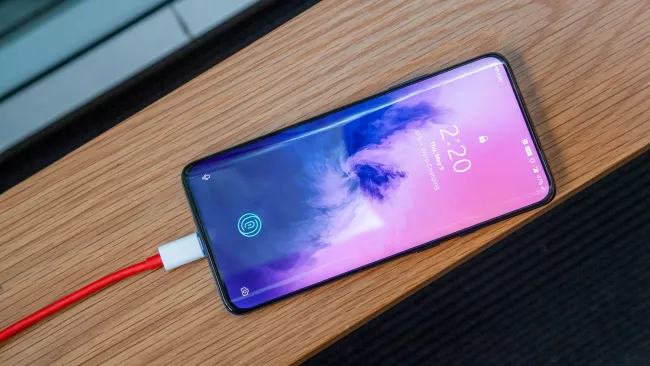 The ability to easily watch your phone charge to fill capacity in an hour and a few minutes before stepping out is something to brag about. This is exactly what most Android devices do and have been more than supportive to their users in meeting their days needs without worrying about where to power up. A typical example is One Plus 7 Pro. But, we just can't say the same for iPhone users not even for iPhone 13, this does not mean it isn't their battery life hasn't been improved. But, clearly Android does have an edge over them in this regard.
Touch ID
This is a unique under-display fingerprint recognition that is available on Android devices and its snappy. The recent Samsung Galaxy S21 has it and so does Samsung Galaxy Z Fold 3 which is situated on side of the phone that unlocks with ease. Apple's iPhone 13 lacks the said feature somehow they have stuck to face recognition with claims that it's more security proof than the touch ID. This leaves the discomfort that iPhone users face in having to lift their phone to face for authentication before access to their mobile handset.
120Hz display
It may baffle you to know that the in 2021, the $699 iPhone 13 mini, still has a 60Hz display. While almost every Android comes with a fast refresh display, of at least 90Hz or 120Hz. Samsung Galaxy S20 FE and Asus ROG Phone 5 with a 144Hz display are good examples.
Again not to ignore, that the new iPhone 13 has one of the best mobile cameras. The 12MP sensors produces accurate pictures with awestrucking detail though there are tradeoffs, namely in zoom. Yet, reviewing Samsung's new ISOCELL GN5 camera sensor, new technologies now exist that can let groups of pixels absorb light together to act as one big pixel. Android phone makers phased out obtrusive notches for hole punch camera cutouts or even under-display camera tech. Phones like the OnePlus 7 Pro had a truly seamless unhindered display.
USB-C Charging
Android had long switched to USB-C years ago and has stuck with it since. It's a global standard and easily works across devices. In the tech world, Apple's Lighting port is like some vestigial remnant that lives in past glory of being better than the USB equivalent, but has now been outmatched and outclassed in every single way.
This is evident in the fact that Apple had adopted the USB-C for the MacBook Pro, MacBook Air, iPad Pro and the upcoming iPad mini 6. It means that Apple fans will have to go along with two sets of cables anytime they need their usage.
In conclusion, your Android phone might just be equivalent to the iPhone in many ways than one.
Was this article helpful?