Agreeably, gamers invest in procuring the best mouse to better their chances and of course enjoy hassle free performance. But, with over 300+ mice currently available for gaming, finding the best for you might be a task on its own even with recent mice improvements.
With manufacturers like Razer, Logitech, Corsair, etc releasing new models that reduces click latency, increase battery life, and improve the reliability of wireless connections your guess is a s good as mine.
When choosing the right option most gamers look out for, the shape and how the mouse feels in their hand while hoping to derive, click latency, sensor performance, and overall weight as an FPS gamer. Although, as an MMO or MOBA player you want access to many customizable buttons.
That said, let's look out the 10 best wireless mouse for gaming available today, and we recommend.
List of 10 Best Wireless Mouse for Gaming
#1. The Razer Viper V2 Pro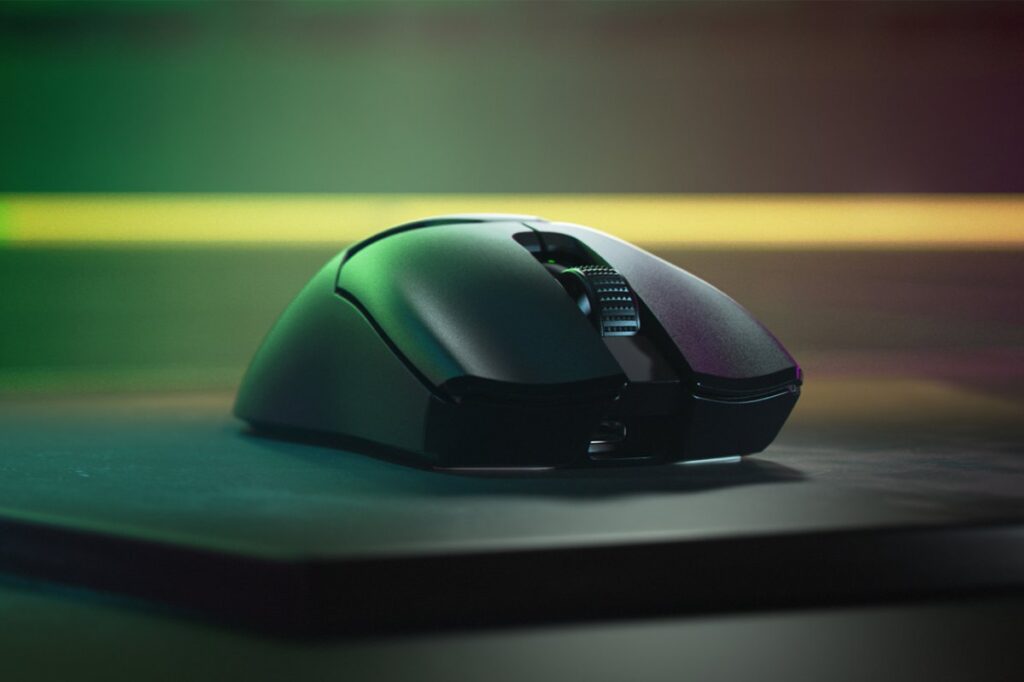 The Razer Viper V2 Pro is inarguably one of the 10 best wireless mouse for gaming today. Like a typical Viper line up, it has a low-profile, a symmetrical shape and it's a great choice for a claw or fingertip grip for most hand sizes. This model is lighter than previous models, which translates to easier, faster and more accurate movements.
It's weight is a plus to its excellent build quality and sturdy feel. Notwithstanding, the Razer Viper V2 Pro has an exceptionally low click latency, a longer battery, updated optical switches, and Razer's new Focus Pro 30K sensor, the most advanced sensor currently available. However, this gaming mouse had traded several features, such as RGB lighting and rubber grips, but comes with side buttons on the left.
Though for those with larger hands the Razer DeathAdder V3 Pro might be more suitable and offers the same internals as the Viper V2 Pro, but with an ideal shape for larger hands and a sloping design specifically for right-handed users.
#2. Logitech G502 LIGHTSPEED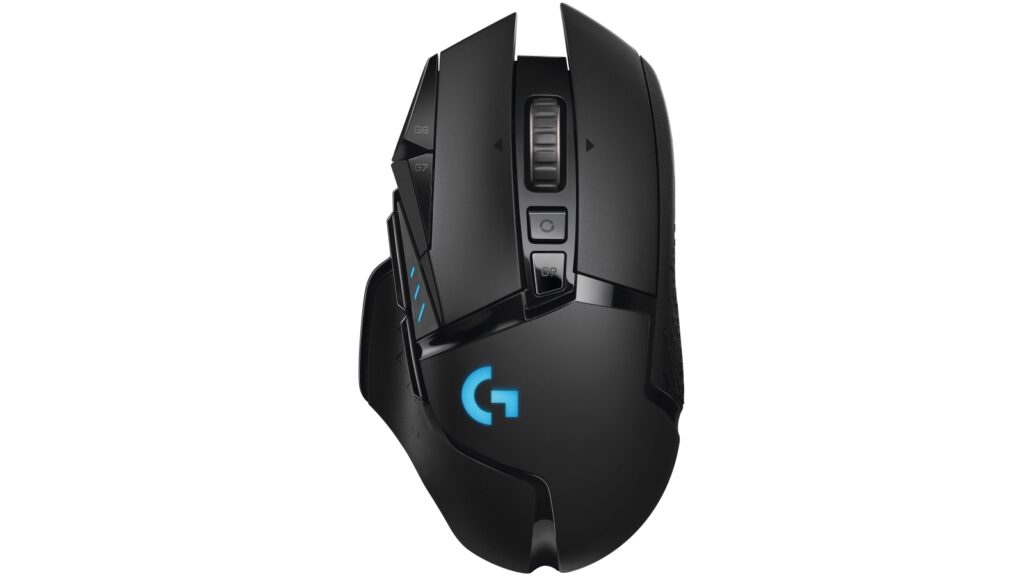 Strikingly one of the 10 best wireless mouse for gaming is the Logitech G502 LIGHTSPEED. It's of course an excellent choice particularly for gamers who play different genres.
It comes standard with a comfortable, right-handed shape, a thumb rest and twelve programmable buttons. Also, its scroll wheel has a free-scrolling mode that permits a left and right tilt inputs, all as handy features for quickly scrolling through documents and browsing online between gaming sessions.
For performance, the Logitech G502 Lightspeed has an excellent click latency as well as a high-end sensor that provides outstanding performance, inspite it, weightiness though it includes optional weight adjustment which allows for the weight distribution; this means it does more than play reaction-based titles like FPS games, but best enjoyed by its versatility.
Logitech has new version releases, but these PLUS versions has RGB lighting, are lighter and have a softer visual design.
#3. Fantech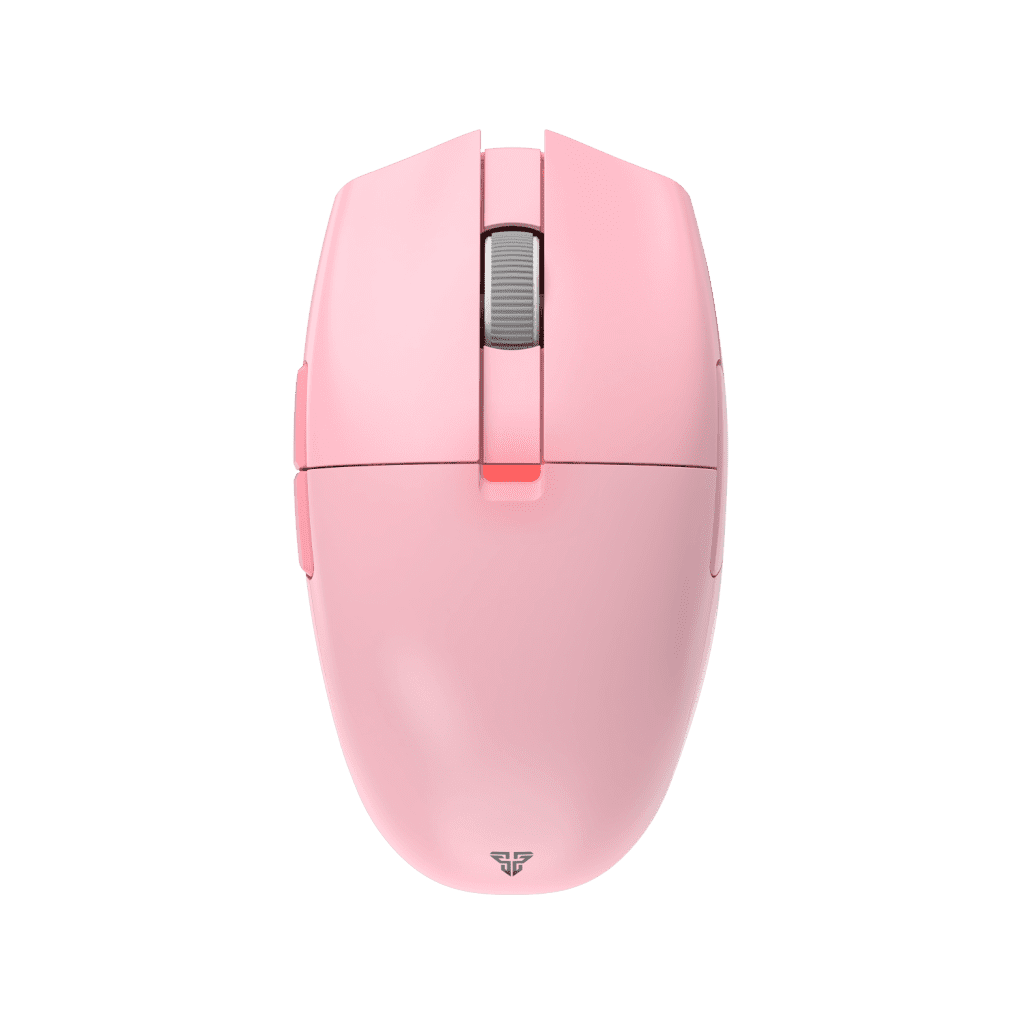 Fantech Aria XD7 is one of the 10 best wireless mouse for gaming in this present day technological age. Its both symmetrical and have an egg-like shape that makes a comfortable fit for small hand sizes, and its also more affordable compared to the first two on our list.
It is a little weighty and comes standard with PixArt's most recent sensor, the PAW 3995, which allows it to deliver similar performance to the Razer. This mouse has changeable back panels, that allows you to tweak up the look and feel of a solid body.
It's battery life is a maximum of about 30 hours and needs to be recharged more often. However, the Fantech is a better pick for players of competitive titles, due to its significantly lower click latency.
#4. Razer Basilisk V3 X HyperSpeed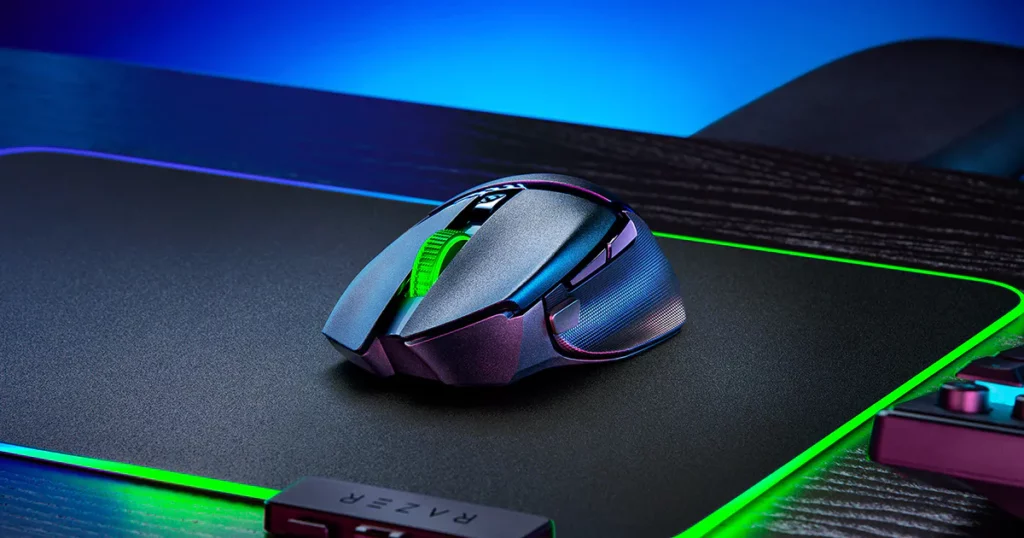 The Razer Basilisk V3 X HyperSpeed is not just a more affordable option at a lower mid-range price point but also one of the 10 best wireless mouse for gaming. It is similar to the Logitech G502 LIGHTSPEED in a couple of ways, such as fundamental ergonomic right-handed shape and comparable high-end gaming performance delivery.
One of the striking difference about the Razer Basilisk is it use of AA batteries for power. Secondly, you can connect it wirelessly with its USB receiver and also you can connect it using Bluetooth when playing more casual titles or browsing to stretch out the battery life.
The design of the Razer Basilisk V3 Pro and the Mouse Dock Pro are quite sleek, simple and aesthetically pleasing. The all-black design means they easily fit into any setup.
#5. Logitech G305 LIGHTSPEED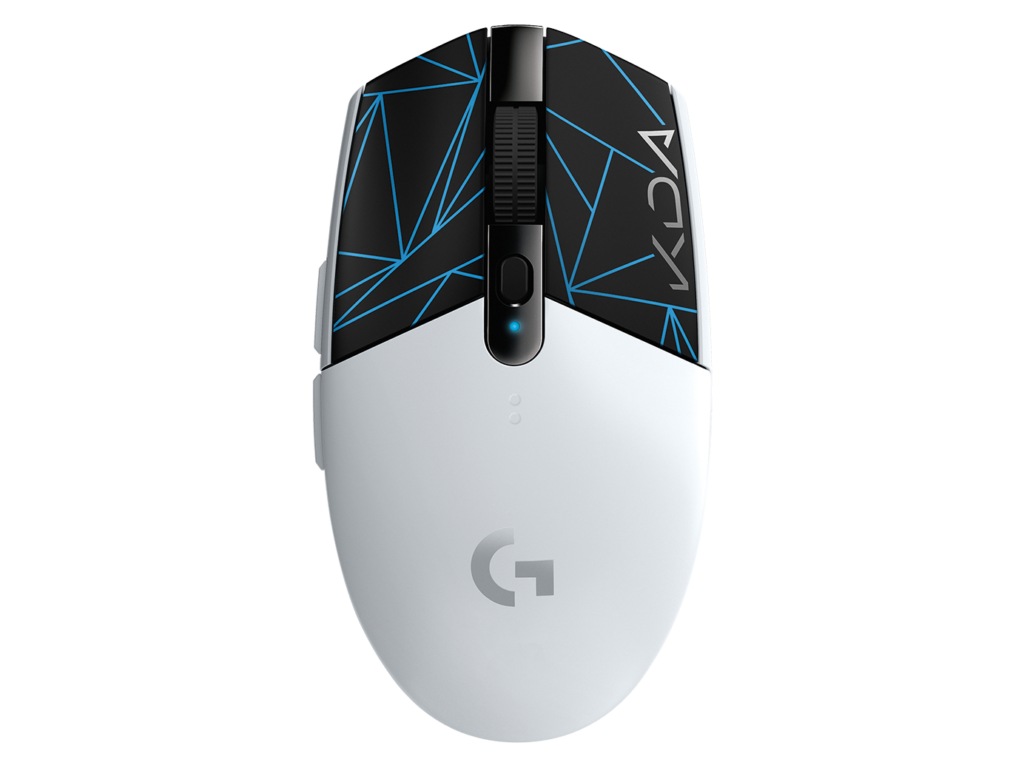 The Logitech G305 LIGHTSPEED or known as the Logitech G304 LIGHTSPEED, is the same mouse and by far one of the 10 best wireless mouse for gaming and is also a budget friendly choice that offers a high-quality gaming performance.
This mouse has an egg-like shape, and it is a comfortable option for claw or fingertip grippers with nearly all hand sizes. It also connects with a LIGHTSPEED USB receiver and brags of a very impressive battery life, advertised at up to 250 hours with a single AA battery. It also makes use of a cable to extend the receiver signal to guarantee the best wireless performance possible.
The mouse's sensor is very consistent, and has an impressive click latency which provides a responsive-feeling experience for gaming through any genre. You have the option of adjusting the CPI sensitivity settings very precisely.
#6. Razer Naga V2 Pro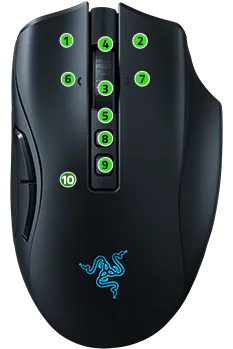 Six on our list of the 10 best wireless mouse for gaming is the Razer Naga V2 Pro. A powerful mouse, with a powerful input and gaming experience.
This mouse offers amazing features that ranks excellent for reliability and performance. It offers superb programmable buttons, with three detachable panels specifically designed for a wide coverage from first-person shooters to MMOs.
What makes it more incredible is that this neat feature, allows for easy panel swaps too. Each button layout snaps in with magnets and the Razer Naga V2 Pro itself instantly recognizes which one has been added. The speed is incredible and overall amazing.
#7. Logitech G Pro Wireless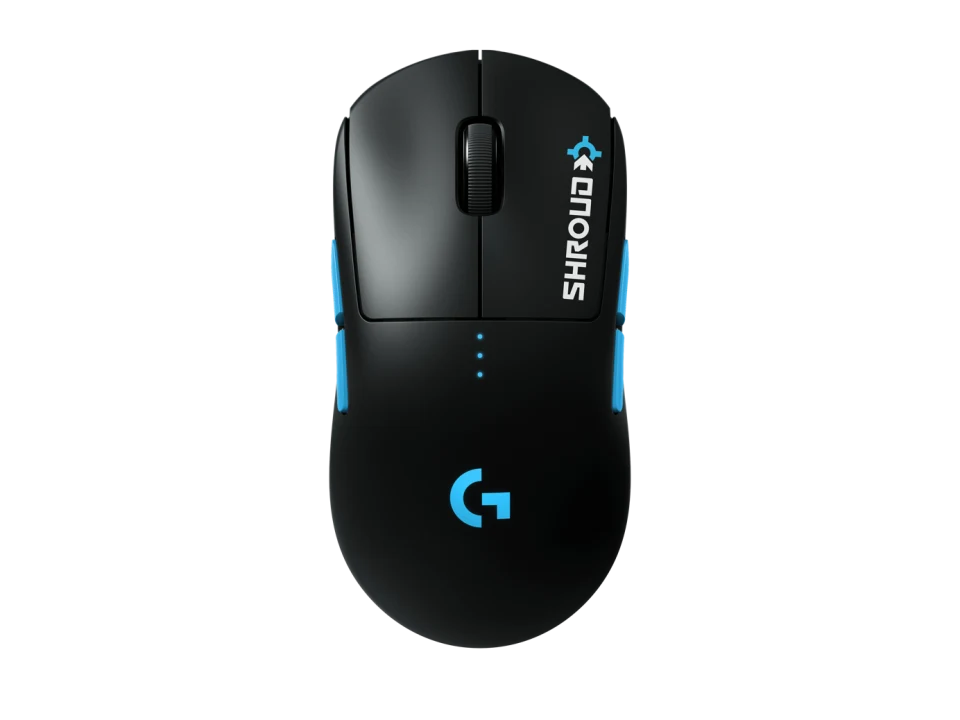 This mouse reemerges against the younger competition with a sleek ambidextrous design and lots of extra functionality baked into its eight programmable buttons, making it one of the 10 best wireless mouse for gaming.
With its replaceable buttons on either side and a very comfortable domed back, ambidexters have an edge in running the G Pro Wireless for long sessions without feeling strained.
It has a nicely balanced weight and superb tracking on offer. This mouse glides across the screen and handles lift-off tracking with efficiency. Being communicated via a 2.4GHz receiver which comes with an extender in the box to enable you keep your sensor close. The battery life is durable and lasts for – about 45-60 hours depending on usage.
#8. Corsair Darkstar Wireless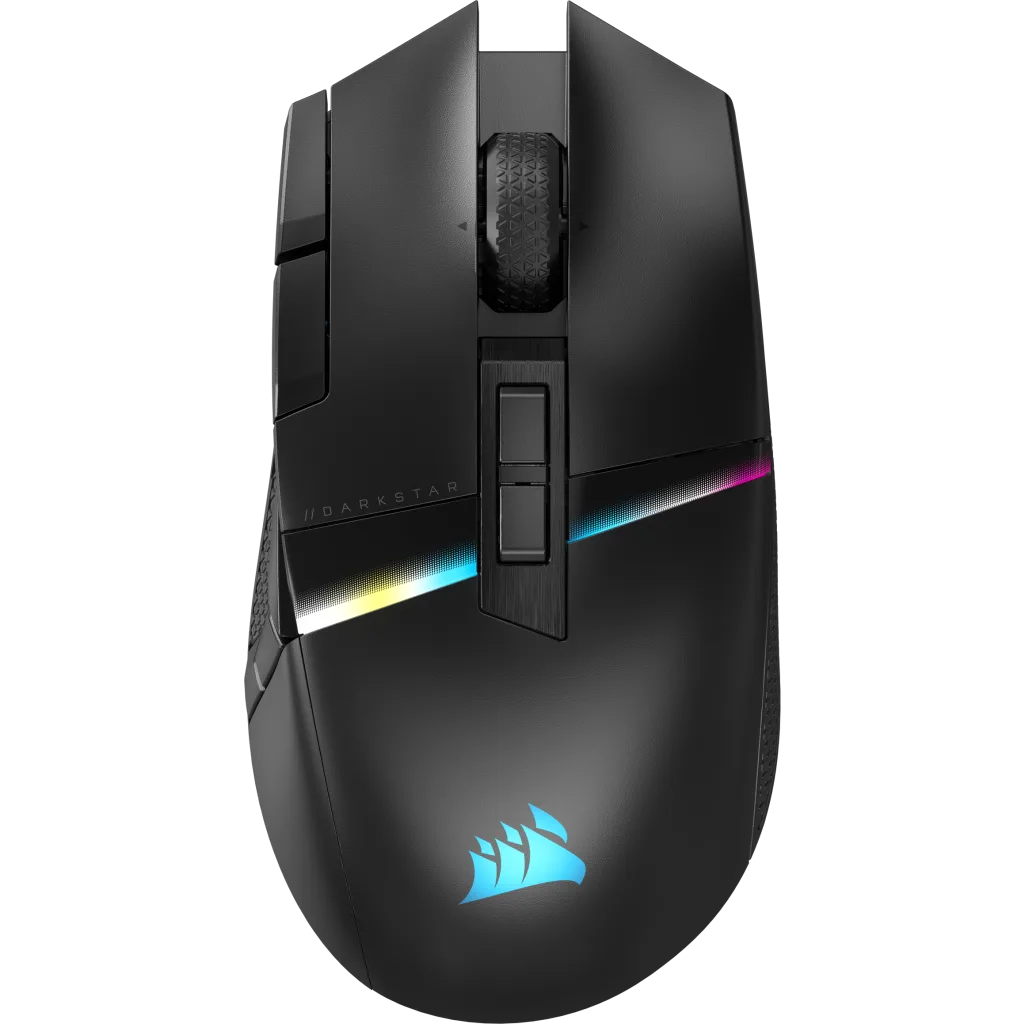 There is no way a list of the 10 best wireless mouse for gaming will be complete without the Corsair Darkstar Wireless, which stays absolutely efficient for MMOs, MOBAs, and of course a beast option on the market overall.
It incorporates a very unique design that may require some getting used to, for top proficiency. With it comes a mouse shape with the extra functionality of an MMO-designed device.
It has 15 Programmable buttons, alligned on a griplike textured panel on the left flank. With it, controls "go-to commands and inventory management".
There's high accuracy when using this mouse with every move feeling both nimble and controlled, due to its comfortable dome shape and soft-touch plastic everything feels instantly responsive on this solid design.
#9. Roccat Burst Pro Air
This is one of 10 best wireless mouse for gaming you will come across. It is aesthetically appealing an has an impressively long battery life (advertised for 100 hours). The body of the mouse shows off a vibrant RGB lighting, which visibly glows and shifts colors during use.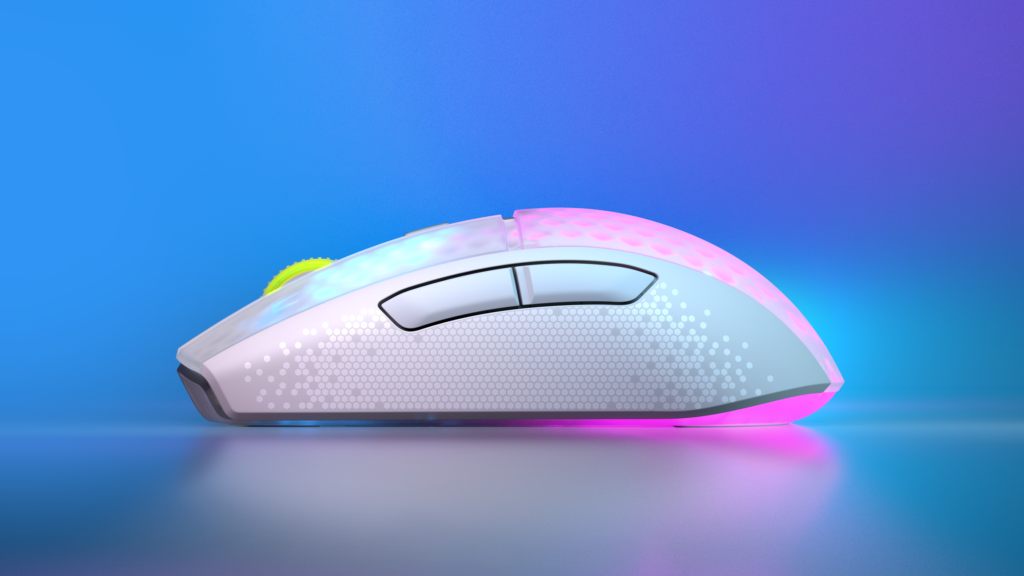 In addition, Roccat's offers a super flexible paracord cable when plugged in for charging. Also, you can connect it to your PC with either Bluetooth or through the 2.4 Ghz dongle. Roccat Burst Pro Air is a great choice for competitive mouse and keyboard players. It's simple, and quite easy to use, with only five buttons on the pointer, limiting accidental clicks.
#10. Cooler Master MM311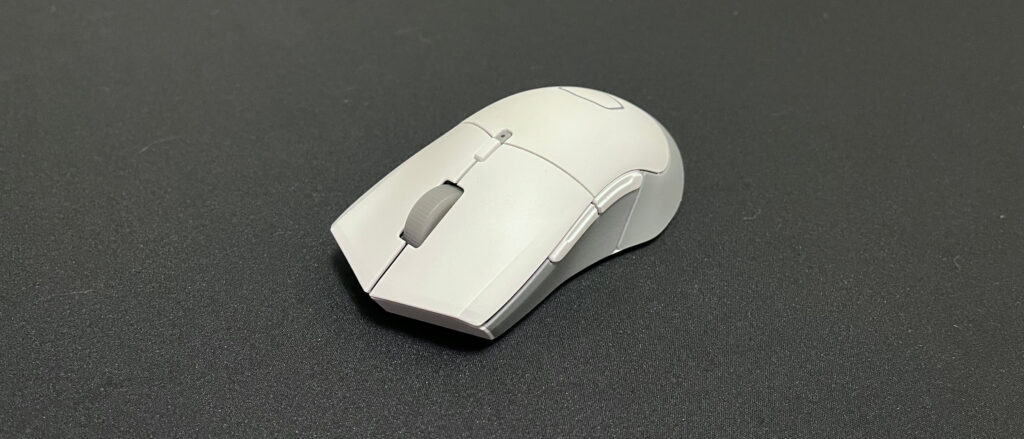 Last but far from the least on our 10 best wireless mouse for gaming is the Cooler Master MM311. A high performing mouse, with a symmetrical, ergonomic shape that offers comfortable gaming, and that's quite budget-friendly while delivering a speedy, smooth, and accurate performance.
It also boast a DPI range that's decent for most gaming experience for both righthanders or lefties. The mechanical switches have a satisfying sound when pressed and actuate pretty quickly as well, and it AA batteries lasts a while.
Before you go…
Our highlight of 10 best wireless mouse for gaming is a great alternative we recommend for gamers who itch for ultra performance and experience. Yet, we must say, they are several other good gaming mice that are less pricey that you may want to check out as alternatives.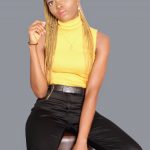 Was this article helpful?