BetterDiscord Plugins makes using Discord fun. This article looks at few Discord plugins and their functions.
Discord is an application used for communicating with random people while gaming. We communicate with people who share same interests with us. Discord uses bots especially to perform it's functions.
But unfortunately Discord lacks nice features and customization options that makes using it interesting and fun. That's why BetterDiscord is important.
BetterDiscord is an app that serves as an alternative to the official Discord app, it's an add-on that helps users manually modify their Discord functionality to maximize their using experience. It allows users customize their settings on the Discord app using plugins to effect these customizations, has better UI designs and enables the user to download Discord themes and plugins.
Plugins increases the functionality and user experience of the Discord application through JavaScript. The beautiful thing is that you can write yours or download already existing plugins. Various plugins exist that can help users navigate the Discord app easily.
How to install BetterDiscord
To install visit the website on your browser to download latest version of BetterDiscord app
Accept the user agreement displayed on the screen when you open the app
Click on "install BetterDiscord"
Choose the directory where the Discord app is installed on your PC. This links both BetterDiscord and original Discord app, and Restart you PC
To download BetterDiscord plugins
Go to BetterDiscord plugin directory and download the one you like
Move the downloaded file to \users\username\appname\roaming\betterdiscord plugins. Or find the folder in Discord > User settings > Plugins > Open plugins folder.
Go to Discord > User settings > Plugins, and turn on your selected plugin.
You can install plugins on your Mac or Windows computer. Expect error messages to appear during installation or function. Discord is against the use of BetterDiscord as it violates terms of use and services of Discord app. However a ban will only be issued if there is any suspicious activity detected.
10+ BetterDiscord plugins
1. Permission viewer
Thus particular plugin allows users see all approval via a pop notification on a server. It discloses all the permissions one has either as an admin, mod min or an ordinary member. Tap context menu, modal comes up which displays a role by role breakdown of permissions. You will be able to see all permissions; managing channels, managing nicknames, creating invites, etc.
2. Read all notifications
This plugin comes in handy if you want to remove notifications instantly, it helps you declutter things especially if you are part of many servers you'd like to get rid of their notifications. When you activate this plugin, a clear button pops out on your server list with a mention, clicking the clear tab clears off every notifications immediately.
3. Better role colors
This plugin helps you set the custom font colors for different server -based roles, that is you can set custom for people based on their role. The plugin has colored voice, colored typing, color pop-outs, color audit log, etc.
4. Hide disabled emojis
This plugin has different emojis from different sectors. It comes with disabled emojis. With this plugin you can easily hide all the disabled emojis not to make them visible again.
5. Creation date plugin
This plugin allows users to see details of creation of users account, everything well detailed. Information like both date and time is also disclosed. Date is disclosed in a DD/MM/YY format while time is in HH:MM format.
6. Google translate option
If you use an international Discord server, this plugin is important as it helps you translate messages from other language into your language or translate your language into another language.
This can be done within the app using this plugin. It supports both outgoing and incoming messages. You can send messages in other languages too. You can translate without having to copy and paste the message into a Google translator. The operation is quick.
7. Show hidden controls
This plugin exposes hidden channels in Discord. Some channels are left hidden so a user will be able to unlock hidden controls.
8. Spotify control plugins
It's possible to integrate Discord app and BetterDiscord app with Spotify using this plugin. It also allows you listen to music on the Discord app and control other things. There are also extra controls like the one that informs you of singer's info.
9. Badges everywhere plugin
This displays displays different badges that have been accumulated on the dashboard next to the login page. People can view their badges next to their username. It saves them time and stress of searching for it manually.
10. Game activity toggle
This plugin places a toggle button next to the user's profile to allow users toggle between the game being played. Can turn on and off the game at the click of the mouse button.
11. Grammar correct plugin
It corrects grammar when users are sending a message, so they don't have to worry about their grammar.
13. Send large messages
Discord app has a limit of 2000 characters which makes it impossible to send large messages. With his plugin you can send you to 2500 characters. This plugin breaks down the mess in multiple texts according to Discord's limits. This plugin helps you bypass Discord's limitations.
Conclusion
Plugins are great as it makes using Discord easier and fun. There are a wide varieties of plugins, there is a right plugin for every user to enjoy Discord app with. But users have to be careful as BetterDiscord plugins don't follow Discord's rules and terms of use.
This article was first published on July 11, 2022 9:49 p.m. WAT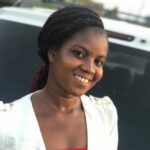 I am an experienced tech and innovation writer. It's been 2 years+ I started writing at Terecle, covering mostly Consumer electronics and Productivity. In my spare time, I enjoy reading and learning the latest happenings around the tech ecosystem.
Was this article helpful?