Our focus is on the Acer Travelmate P648-M 14 Laptop, a 14-inch display screen with decent features. This laptop isn't very different in size from the P658, the changes can be found in dimensions and weight, though.
Similar to the 15inch model, the TravelMate P648 has a plastic finish with carbon fiber-reinforced base that is expected to keep the chassis pretty solid, sturdy and light weighted as can be. Weighing 1.7 kg and about 21 mm in height.
Acer Travelmate P648-M 14 Specs
Performance
Acer designs this laptop with an Intel Core i7-7500U CPU cradled inside a relatively portable chassis with many connectors, upgrade options and a good IPS panel suitable to handle business work as well as multimedia.
Design and display screen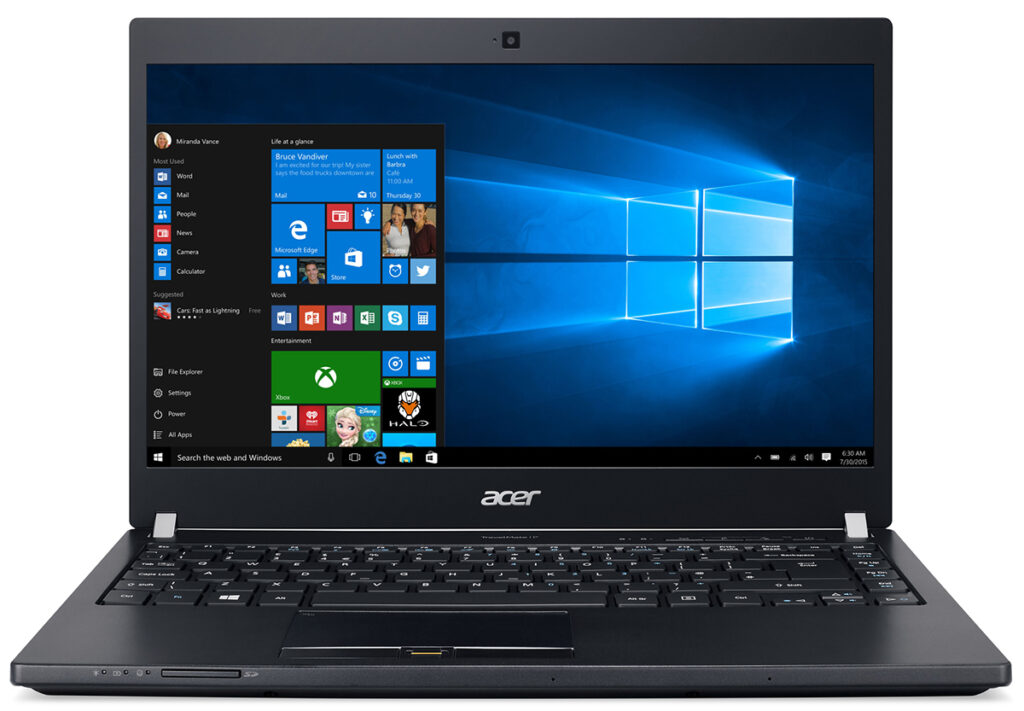 The Acer Travelmate P648-M 14 has an anodized-like finish that embeds Acer's logo in the upper right corner. They sport soft-touch matte black finish, and the whole lid in general is supported by two small metal hinges that provide smooth and linear travel that allows easy open of the lid with just one hand without any bend at the centre.
The 14-inch, 1080p display on the Acer TravelMate P648-M-14 fails to impress us, the colors seems muted colors and lack vibrancy even at maximum brightness, which is noticeable when viewing videos or viewing images, reducing the color quality from popping elegantly.
It display screen covers only 61% of the sRGB color gamut, falling short of the average thin-and-light-notebook display of 79% but has a color accuracy with a Delta-E score of 1.2.
Battery life
As a business laptop, battery life is paramount, and the Acer TravelMate P648-M-14's battery life after a full charge lasts for approximately 7 hours which falls short of the thin-and-light category average of 8:10, and some rival laptop brands offer longer battery life.
Charging and connectivity
The laptop has a I/O set – RJ-45 for LAN connectivity, VGA, HDMI, USB 3.0, USB-C 3.1 with Thunderbolt support and a 3.5 mm audio jack on the left, leaving the right side with two USB 3.0 connectors and the DC charging port.
Keyboard design and audio
Acer Travelmate P648-M 14 has a decent keyboard, that we think could have been better. During typing speeds may be slower making the typing experience less comfortable and may lead to errors.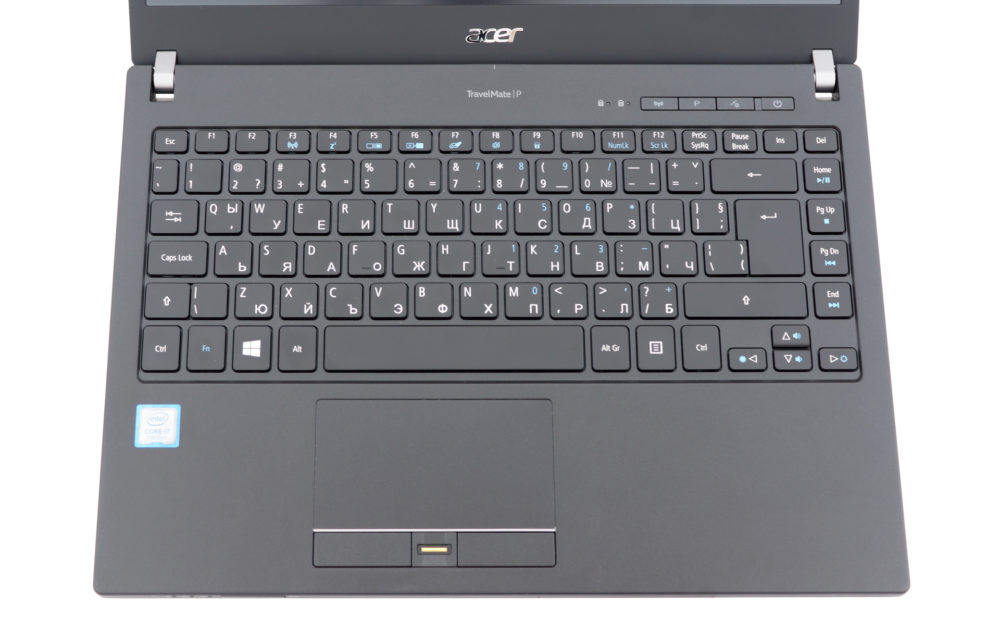 Yet, it comes with a touchpad that is excellent with good gliding surface, reponsive, accurate and offers comfortable mouse buttons as well as a fingerprint reader.
The speakers on the TravelMate P648-M-14 delivers an audio that is loud enough to fill a medium-sized room, but has an inhomogenous sound quality.
Memory and storage space
The SD card reader is placed at the front near the left edge and at the back, you will see the main grill for dispersing the heat.
Interestingly, the motherboard holds 4GB of DDR4-2400 soldered RAM chip and a slot for expansion. The reviewed unit feature 4GB of DDR4-2400 from SK Hynix making up for 8GB of memory. You can go up to 20GB (4GB soldered + 16GB additional).
Sturdy and portable chassis
Long battery life
Good touchpad
High-quality IPS display suitable for multimedia as well
No PWM across all brightness levels
Has a somewhat shallow keyboard
Some units ship with M.2 SATA SSD instead of PCIe NVMe drive
Acer TravelMate P648-M 14 Price
The base model of the Acer TravelMate P648-M 14 starts at $976 offering an Intel Core i5-6200U CPU, 8GB RAM, a 256GB SSD, no discrete graphics, and a 1366 x 768 display. While the Core i5-6300 CPU goes for $1,040, and the Core i7-6500U CPU will set you forward at $1,122.
Was this article helpful?