Acer vs Asus Gaming Laptops is a popular curiosity that have arose among gamers or anyone who is interested in spending their money on purchasing a gaming laptop. Apparently, since a laptop is a very important piece of gadget that must be owned by everyone at least one, for the purpose of education, work, business, politics etc. You may want to know just how much value your money is giving you and ensure it's worth every penny.
Though, both Acer and Asus are two powerful and successful brands, they are uniquely different and one beats the other in its laptop manufacturing within the categories of appearance, performance, and more specifications. Without further ado let's see which brand makes the better laptop, Acer or Asus?
Facts about Acer and Asus Brands
To sufficiently compare and contrast Acer vs Asus gaming laptops and arrive at a decision it is best to know a thing or two about each brands:
Asus laptop design
Acer laptop design
Asus laptop design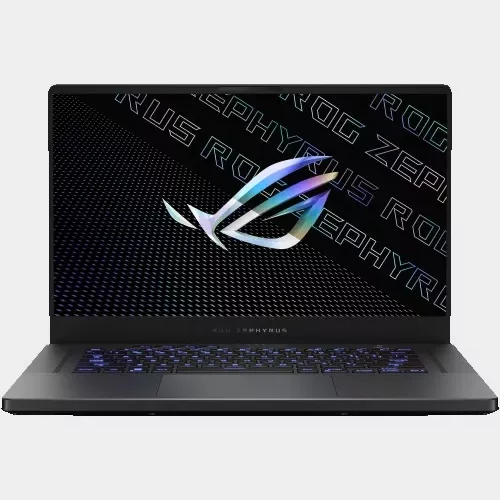 Asus laptops are products of the Taiwanese multinational company called ASUSTeK Computer Inc. They are also known for manufacturing phone hardwares and electronics with their headquarters in Beitou District, Taipei, Taiwan.
Generally, Asus laptops are great laptops for mobility, they are also light weighted, tough, and offer lots of power for multitasking and media usage.
Asus is also one of the finest few laptop brands that make the best hardware for PC gaming, eSports, and overclocking which innovations have shown top performance and premium experiences for gamers.
Asus laptops that are made for regular functions have high-quality audio-enhancing software and enable you improve your video chats with light optimization, live de-noising, and background blurring features.
Also, the ultra-thin Zenbook S 13 OLED (UM5302, AMD Ryzen 6000 series) is a good example of home usage laptops. It is made with aluminium-magnesium alloy chassis, 180o ergo-lift hinge, Dolby Vision and Atmos, smart amplifiers, and other progressive capabilities.
While, Asus laptops that are ideal for work and office settings are Asus premium Expertbooks made with the burden of working professionals in mind.
They come standard with aluminium covers, 360o hinges, spill-resistant keyboards, Numberpads, customizable hotkeys, styluses, and modern IO ports like Thunderbolt 4, metal RJ-45, and steel-reinforced ports. Asus Expertbook B3402 models assist you in completing your tasks smoothly.
They also have
Their gaming laptops provide immersive gameplay, thrilling experiences, advanced AI features, etc through a rigid aluminium lid, Teflon structure, 4800Hz DDR5 RAM, high-res audio, intelligent cooling systems, and uninterrupted WiFi6 connectivity.
Acer laptop design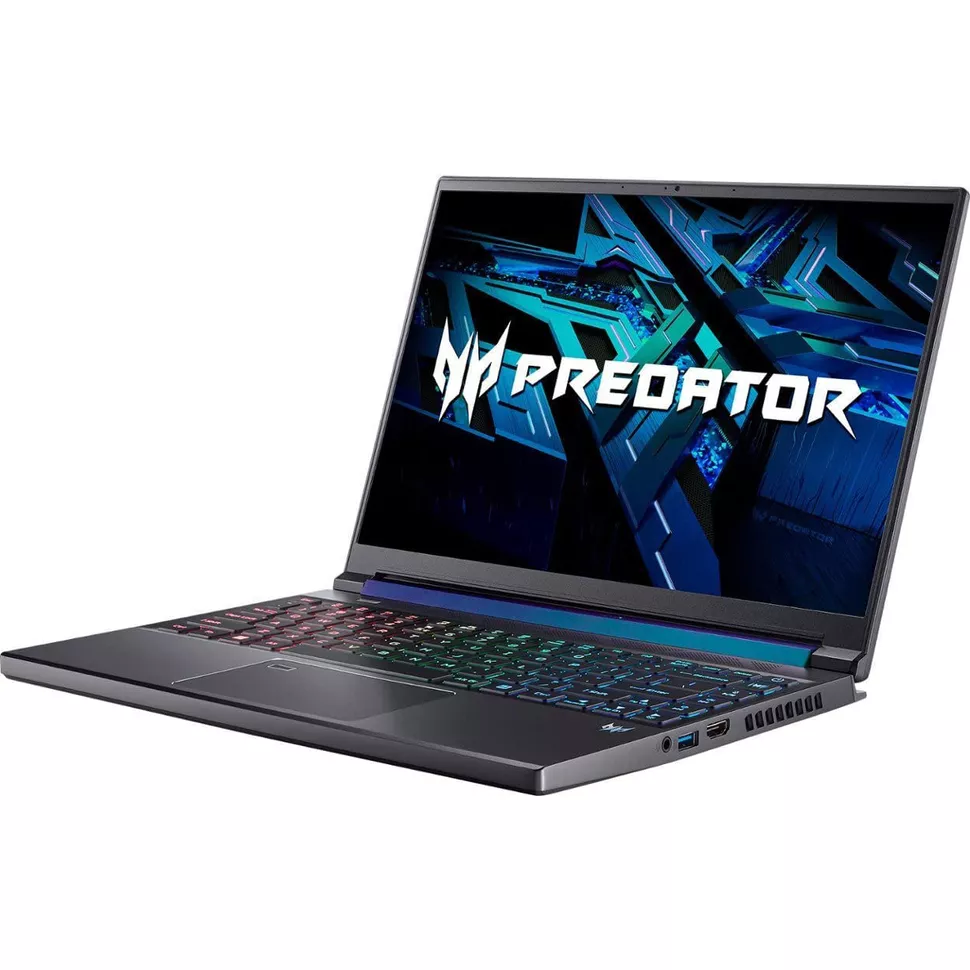 Acer is officially addressed as Acer Inc (Acer), which is also one of the leading and finest Taiwanese multinational information and communication technology company that develops, designs, markets, and exports IT products, with an international presence in 160+ countries with headquarters in New Taipei city.
The company's product portfolio spans across personal computers, projectors, tablet PCs, smartphones, wearables, smart devices, LCD monitors, servers, and ICT devices. Some of their great laptop models are their lightweight Chromebooks, powerful Ultrabooks and of course their gaming laptops.
When considering Acer vs Asus gaming laptops, it's okay to mention laptops that are best for family use, and on the go professional use, which brings us to the Acer's Aspire laptops. With a sleek metal cover, 17% extra thermal capacity, and 78% additional fan surface area that allow for multitasking and facilitate efficient work sessions are some of the sterling features of these laptops.
For specifications, they posses powerful cooling mechanism with dual copper thermal pipes, ergonomic hinge, backlit keyboard, background noise cancellation, and robust connectivity (WiFi 6, HDMI 2.1, USB type-C, Thunderbolt 4), which enable you to share files at lightning speed while enjoying seamless 4K streaming.
Travelmate laptops are another lightweight, long-lasting laptops from Acer that is designed to remote/hybrid work modes with an intuitive design as well as advanced hardware and functional apps.
Acer vs Asus gaming laptops: Which performs better?
#1. Performance
Both brands run a Windows 11 and offer Intel/ Ryzen AMD processors. Usually, Acer home & student laptops comes standard with the 11th gen Intel Core i5 G series processors and Intel Iris Xe graphics.
While, Asus home & student laptops use the 12th gen Intel Core i3/i5 U series processors and Intel UHD graphics. The Intel Iris Xe graphics is also present in models with i5/i7 processors and dual-channel memory.
Precisely though, to capture the performance abilities of Acer vs Asus gaming laptops. The Acer Predator gaming laptop is a beast packed with an Intel Core i9-12900H processor, Nvidia GeForce RTX 3080 Ti graphics card that is just incredible.
Asus gaming laptop provide top-shelf performance at any cost, and a 16-core i9-12950HX processor that works efficiently through tasks and demanding games, running impressively with a lightning-fast 7000MB/s SSD and RTX 3080 Ti behind it.
#2. Durability and battery life
Acer vs Asus gaming laptops durability and battery life comparison.
Acer has a decent durability and battery life, it can withstand harsh temperatures, humidities and altitudes to a decent extent. While, laptops like Acer Nitro 5 last around 7.25 hours with web browsing, 4.25 hours with 4K video playback.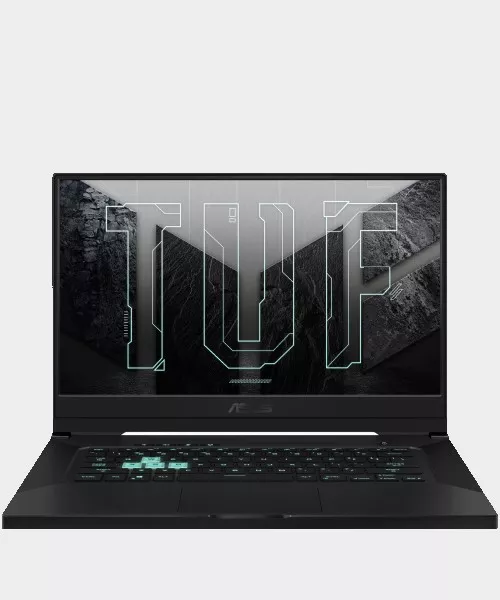 Asus models have aced multiple durability tests in regards to high temperature, low temperature, drop, vibration, humidity, shock, port durability, hinge, altitude, etc.
The Asus TUF A15 is a great value gaming rig that offers incredible durability and impressively long battery life, capable of lasting up to 12 hours after a single charge.
For premium laptops with jaw-dropping performance, Acer's Predator Helios 300 SpatialLabs™ Edition and Asus's ProArt Studio book Pro 16 OLED (W7600, 12th Gen Intel) are good options.
#3. Display features
In the conquest of Acer vs Asus gaming laptops, Acer provide gaming laptops with a Full HD, Windows 11 Home, great screen resolutions, and an OLED display with VESA and EyeSafe-certified to create professional-grade visuals.
Still on display features of Acer vs Asus gaming laptops, they generally have rich colour gamuts, narrow bezels, anti-glare, and FHD/QHD IPS displays. They also come equipped with a blue light shield, Exacolor to refine contrasts & colour temperatures, and colour intelligence to adjust gamma & saturations.
Asus offers Patone-validated, and TÜV Rheinland-certified OLED display laptops. They also offer Lumina OLED displays, which is a new generation laptop display that offer unprecedented visual quality that is more accurate, and more adaptive to the human's eyes.
The outstanding characteristics of Asus OLED display devices are cinema-grade 100% DCI-P3 gamut, with personalized colour palettes, 70% lower blue light emissions, average Delta E < 2 colour accuracy, 1.07B+ colours, a three-sided NanoEdge design with ultra-vivid colours, 100% sRGB, high resolution, and a 1,000,000:1 contrast ratio, 600 nits brightness, and 0.2 ms response time.
Asus also provide an OLED care mechanism to prevent burn-ins, ensure all pixels are illuminated & darkened equally and avoid colour shifts over time.
Simultaneously, Asus offer non gaming, all-day-battery laptops like Chromebook Flip CX3, B5402C, B5402F, and B9400.
Acer vs Asus gaming laptops: Pros and Cons
Acer Pros and Cons:
Antimicrobial design
Energy-saving, performance-optimizing Travelmate Vero batteries
Thermal technology dual cooling to prevent performance throttles
Rechargeable stylus with 4096 pressure sensitivity
Budget-friendly
Light-weight
Military-grade durability
Narrow product range
No premium customer support
Lower-quality performance, display, graphics, 3D images, audio effects, and webcam
Lesser global penetration, advanced functionalities, add-ons, and I/O ports
Asus Pros and Cons:
Wide product range with plenty of options in various categories
Responsive, sturdy, & antimicrobial design
High battery run-time with fast recharge technologies
Thermal technology dual cooling
Military-grade durability
Rechargeable pens with 4096 pressure sensitivity
Lower latency
Expensive
Heavier and less portable
No exclusive laptops category for frequent travelers & environmental sustainability
Was this article helpful?