The importance of a laptop or personal computer cannot be overemphasized in this growing advanced world. Gone are the days where academics were solely based on human efforts and at such students of any discipline dealt with heaps of paperwork and practical.
Today, even if students still handle paperwork, the introduction and use of technology make materials readily available on the internet. This goes further to say that some laptops are designed and built to more efficiently suit students needs other than some general purpose laptops or professional laptops that are fit for office spaces.
This is the purpose to our article, in it we will identify the best laptops for college students.
What you need
Some common needs of students in a laptop include: Good processors, a webcam, microphone, size, style and weight, storage type SSD or solid-state drive, your budget for a laptop, a 2-in-1 laptop that also functions as a tablet, long battery life, quality graphics etc. These are some of the features students look for in a laptop and our list bears all and more in mind.
Budget considerations
As a student, getting an efficient college laptop for most persons does not translate to blowing your budget. As such, stick to a laptop that can last through four to five years of undergrad studies, before considering getting another one. Most likely a good students laptops shouldn't necessarily exceed $1,000.
Performance
Due to the activities in school a good student laptop should be high performing, with an entry- or mid-level processor, such as an Intel Core i3 or i5; however, students in more demanding fields may need higher-level processors, like an Intel Core i7 or i9.
Portability and Battery life
All students should place battery life as top consideration when choosing a college laptop for college. In-short, one of our metrics for choosing the top 15 best laptops for college students in 2023 is the duration of laptop batteries. A college laptop should have at least 8-17 hours of battery life under average use to enable students get by busy days at school.
College students always look out for a portable laptop and with good reason too. You want to be able to run around your daily classes without falling under the weight of a laptop or have it sacrifice on power, and performance.
Choice of Operating system
Since most laptops run on either Windows, Mac OS, or Chromebook. Students will have to decide what works best for them.
Windows: Are great on compatibility and offer excellent functionality. As well as usually less expensive and have room for more customization,
MacOS: Macs are more pricey and rigid, but with improved software, and are usually considered better for students in creative fields.
ChromeOS: ChromeOS is more exclusive to Chromebooks but it offers speedy, simple and a secure operating system.
List of 15 Best Laptops for College Students in 2023
If you are a bit confused on where to begin your search, here's to pointing you in the right direction. Though, arranged in no particular order.
#1. MacBook Air M2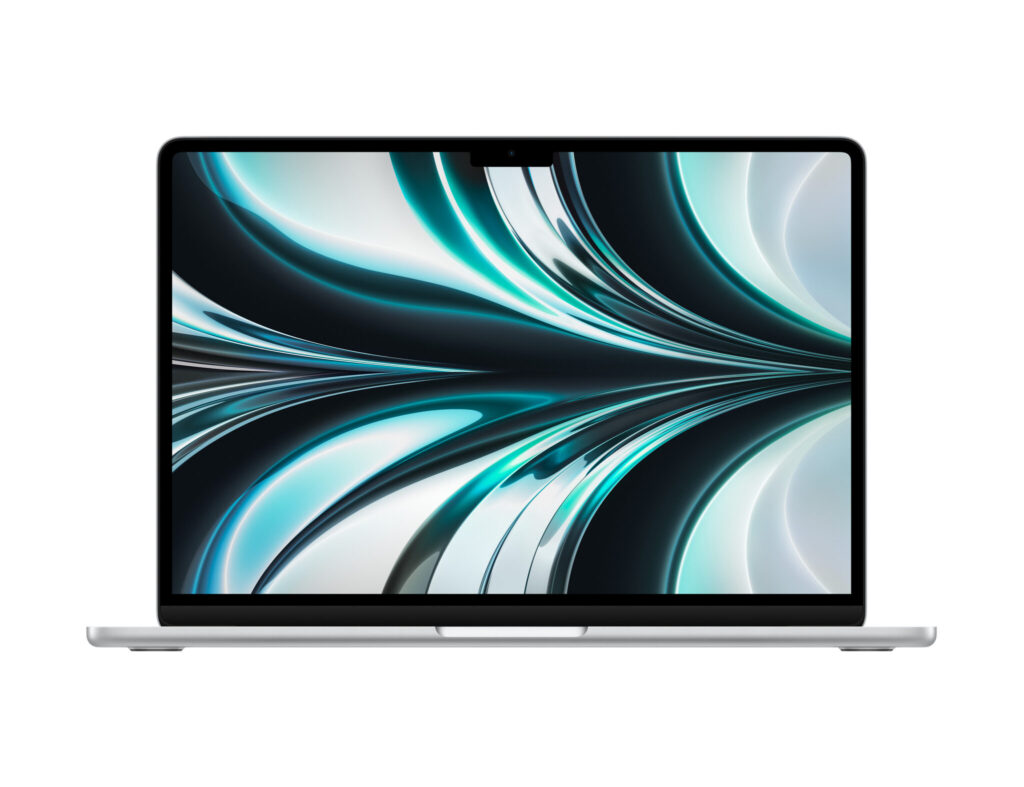 We kick off this list of the best laptops for college students with the Apple MacBook M2, which is best for an all-round college work.
This laptop has a multi-purpose ability for any student who is yet to know what their major will be or just needs a versatile student laptop to rely on. Though, the MacBook Air is likely a default laptop option for millions of people, and it sets the standard for most thin and light laptops that some rival manufacturer chases.
The MacBook Air M2 has a number of excellent features, such as: a — 13.6 inch screen vs. 13.3 — but this size it's mostly attributed to its vertically measurements. The bezels around the screen comes trimmed, and the screen corners are now rounded, providing a more modern look.
Also, the MacBook Air M2 has a brighter display with — about 500 nits above 400 of the old one; and therefore makes it a lot easier to use outdoors and equally more comfortable to look at all day long.
The MacBook air M2 offers up to 10 hours of battery life in real-world use when the display is set to a comfortable 200 nits of brightness and using Chrome or other apps. You can comfortably go through a day at school and do not have to worry over power when handling any schoolwork. The laptop is also near silent due to the quality cooling system, it provides HD Camera, it is fast and has a powerful processor, and none of these features have compromised on style, size and weight.
The only con to this laptop is that its pricey, as most expected MacBook come at a higher price point than most brands.
These kinds of changes are a big deal because the Air is the default laptop option for millions of people. Beyond that, the Air sets the standard for thin and light laptops that every other manufacturer chases.
#2. Dell XPS 13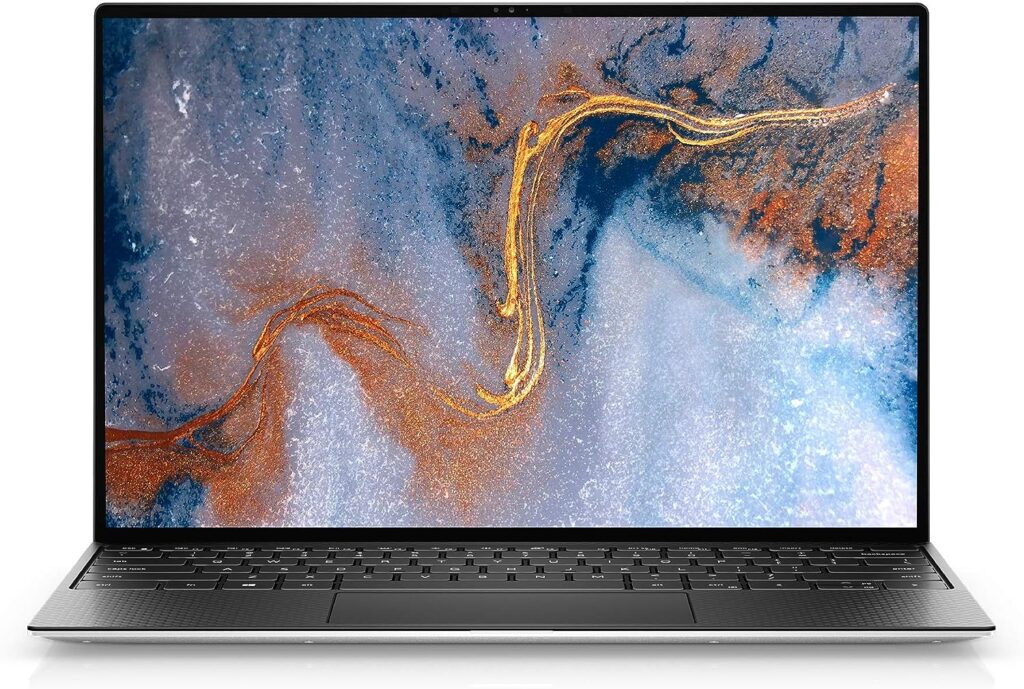 The Dell XPS 13 is a super efficient laptop, designed to offer power and longevity which every students clearly needs. It's impossible to go unnoticed on what's about the best Windows laptop, and most certainly one of the best laptops for college students.
Dell's new flagship trims down what is already considered one of the thinnest and lightest notebooks there is, while still offering new immersive colors that'll look great in your classroom, at your office space or home.
The Dell XPS 13 offers its user great display, portability seen in its 0.55 inches thin and weight of about 2.59 pounds, that facilitates carrying around. It has a smooth, snappy and easy keyboard that lives you with a surreal feel. Of course, what is an aesthetically pleasing laptop without an impressive battery life.
This is to keep your mind at ease, as a student, you can comfortably forget your Dell XPS 13's charger at home, because you won't be needing it for eight and a half hours on a continuous 4K video playback at 50% brightness, which definitely will last longer on lesser function, enabling every student to get work done from anywhere.
This laptop has a 13.4-inch InfinityEdge display screen, with unnoticeable bezels and solid overall picture quality that leaves you trapped to whatever your doing easily.
As though that isn't enough, Dell XPS 13 offers a 12th Gen Intel Core i5 processor and 16GB of RAM, which makes you certain of power and performance in equal measure.

The Dell's XPS 13 comes with limited ports, which is a con for its price.
#3. Microsoft Surface Pro 7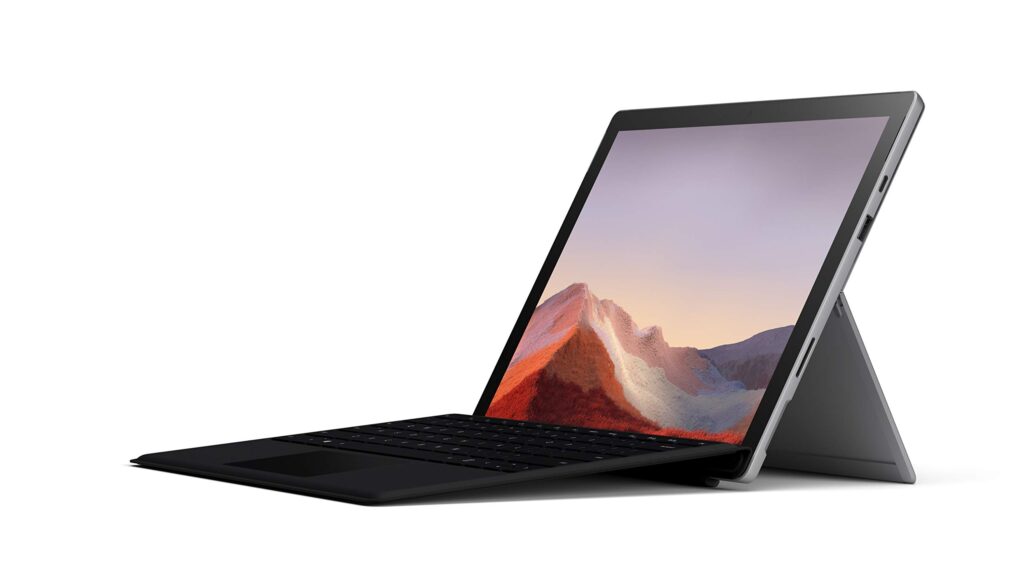 One of the best laptops for college students to consider is the Microsoft Surface Pro 7 an absolute finesse from Microsoft. It is best for Touchscreen lovers. Many students like touchscreens for a lot of reasons, the speed involved, their intuitive control schemes and easy navigation.
This laptop offers a 12.3-inch, 2736 x 1824 (267 PPI) PixelSense touchscreen, which is quality display and appropriate colour capture and interpretation.
Microsoft has also added a USB-C port to this model, which has greatly improved the performance and general usability. The USB-C integration by Microsoft is the big new addition on the Surface Pro 7 and it's been a long time coming.
The new Surface Pro 7 Microsoft comes with a Core i3 base model with 4GB of RAM and 128GB of storage, and of course, the surface keyboard isn't bundled aa a standard laptop, so you'll have to purchase one. The Surface Pro 7 6 swings to life when you fold open the keyboard unlike its Pro 6 model that you have to tap the power button to get it to wake.
The Microsoft surface pro 7 is aesthetically appealing but the internals of the device is better m. You have Intel's 10th Gen processors inside the Pro 7, and the versatility to pick between a Core i3, Core i5, or Core i7 variant.
For battery life, on average, students or users are privileged to get around seven to eight hours of battery life while navigating through a mix of apps like or school activities. Plus, it is quite affordable.
#4. HP Envy x360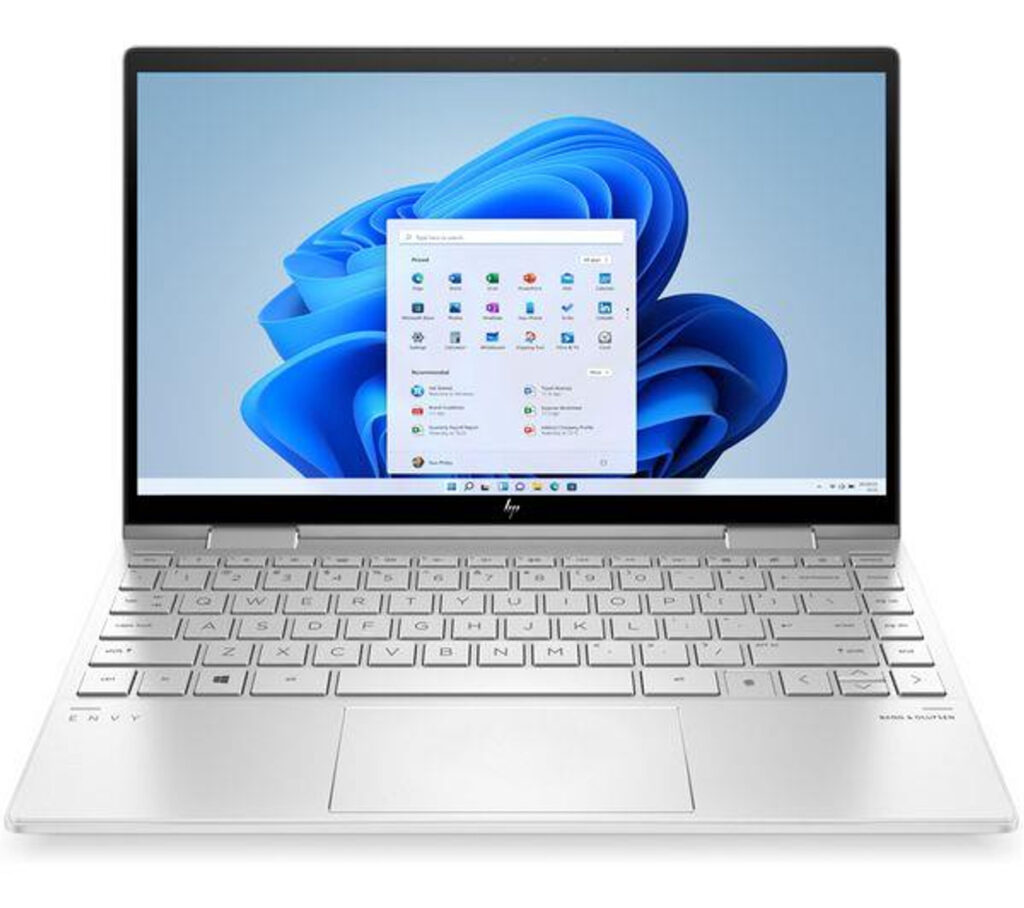 HP Envy x360 is a laptop well designed with students in mind, best for freshmen and General Education Students.
The Envy x360 15 is a 15.6-inch 2-in-1 that delivers ideally the best of both worlds – a premium design that mimics that of a Spectre at a price that's of course affordable. The Envy x360 15 also have an attractive, rigid all-metal exterior.
It has a solidly midrange component lineup with a Ryzen 7 5825U CPU that's a generation behind AMD's current 6000 series. With this laptop comes 12GB of RAM. Though, it offers double webcam resolution from it's previous models of a meagre 720p to a crisp 1440p camera.
HP also offer the Envy x360 in a variety of configurations with both Intel and AMD CPUs. All of which cries quality on graphics to ensure any student can enjoy a bit of immersive media break at school and of course glide through school programs without any stutter. The HP ENVY X360 also allows for ultra-efficient and excellent Wi-Fi connectivity, at a more affordable price.
#5. Lenovo ThinkPad X1 Carbon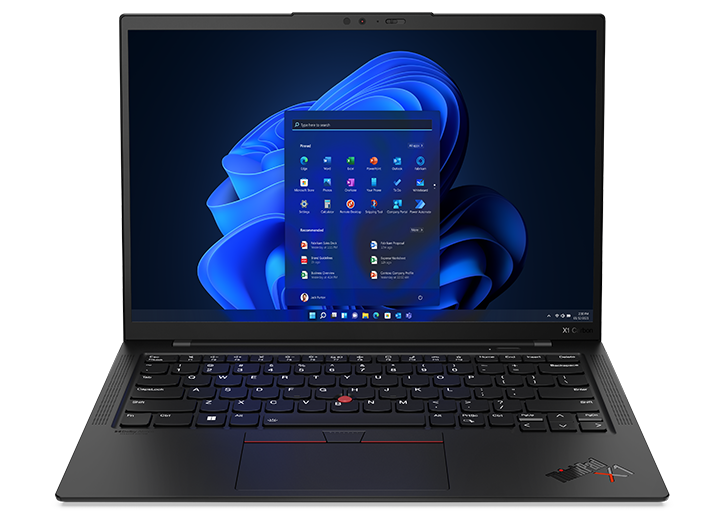 The Lenovo ThinkPad X1 Carbon is an amazing choice for business students, with all the needed offices and suites designed just for them. The laptop rates as one of the best laptops for college business students. With its swift ability to swap between multiple tabs and programs speedily.
It is a superlative business notebook with a 13th Generation Intel processor—and yes, again, it is the best laptop for anything short of hardcore gaming. The Carbon doesn't come cheap, but it's not overpriced when its stellar build quality, thunderbolt performance, and featherweight portability is considered.
With a new CPU, the ThinkPad X1 Carbon has the same 14-inch slimline and weighs 2.48 pounds, proving it to be slightly lighter than the 13.4-inch Dell XPS 13 and 13.6-inch Apple MacBook Air.
The Carbon's memory and storage are 16GB RAM, and 1TB SSD respectively. It also offers 1,920-by-1,200-pixel screen option with a built-in privacy filter; and you have other display options such as a 2,240-by-1,400 IPS panel and touch as well as a non-touch OLED screens with 2,880-by-1,800 resolution. All of which boasts of rich and well saturated colors.
There is also the presence of a biometric reader integrated into the power button and a face recognition webcam with privacy shutter that offers more security for students.
The X1 ThinkPad Carbon has two Thunderbolt 4 ports, suitable for the AC adapter's USB-C connector, plus USB 3.2 Type-A and HDMI ports arranged on its left side.
For keyboards, it is well-known that ThinkPad keyboards basically offer one of the best, and the Gen 11's is no exception. Students are exposed to bright backlighting and a snappy typing feel that provides the needed speed through activities, while maintaining quiet and comfortable keystrokes.
When reviewing its performance, speed is a guarantee, files load lightning speed as a result of its solid-state drive. By default it comes Windows 11 Pro, saving you the hassle of updating.
Students may appreciate the antiglare LED display, high-powered processor, headphone and microphone jack and more for a great experience.
#6. Asus ZenBook 13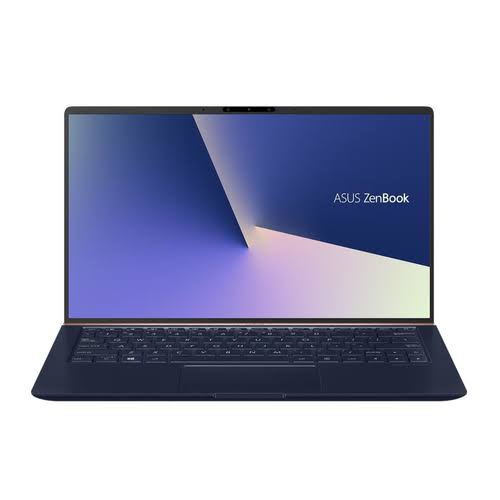 Well, inarguably one of the best laptops for college students is the Asus Zenbook 13. This owes to the fact that the Zenbook is ideal for any student looking for a Windows-based alternative to Apple's MacBook Air, while remaining thin and light weighted.
The ZenBook 13 is super impressive and even lighter than it predecessors coming in at a 2.2 pound weight and about half an inch thick, making it one of the lightest laptops today.
Usually, in most scenarios of such featherweight laptops it may mean a number of uncool compromises such as – shallow keyboards and touchpads, ports disappearances and a chassis that emits hellish radiation.
But, the ZenBook 13 has once again proven to be different — with Intel's brand new 13th Gen Core i7-1355U processor, an OLED screen, and a premium finish, that offers a solid lid, made of what Asus tags "plasma ceramic aluminum, and pure water". Asus also says it is the most eco-friendly Zenbook ever manufactured, that implies – it is conducive for students nearly anywhere in the world.
It's physical appearance is attractive and the texture feels nice, on a 13.3-inch 16:10 (2880 x 1800) OLED display, and 550 nits of brightness, it doesn't disappoint.
Students are open to sufficient port selections, such as: an HDMI 2.1, two USB-C Thunderbolt 4 (that supports the connection of a 4K external display), a USB 3.2 Gen 2 Type-A, and a headphone jack.
The Asus keyboard is satisfactory, with wide keys that allow for a good click. Above all, is the ZenBook 13's battery life, it provides users with an all-day long battery life so efficient up to 15hrs enough to make you care less about some of it flaws.
#7. Acer Aspire 5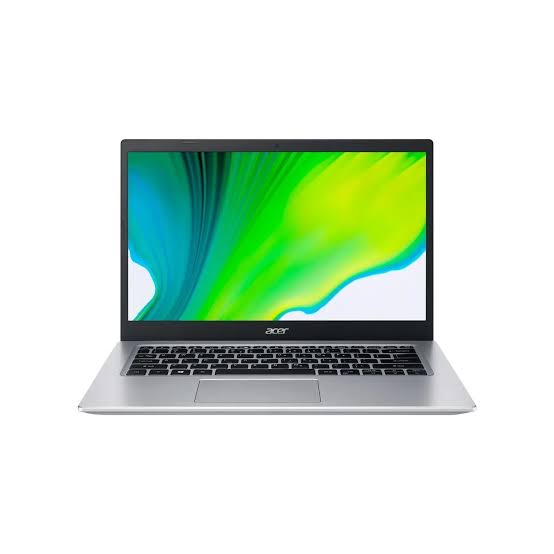 The Acer Aspire 5 Slim Laptop is known for student security especially with the rising number of identity theft. It is very secured with a lifesaver Fingerprint Reader integrated into the touchpad. Allowing for top privacy, and you can log into your laptop within seconds needless of punching in a password.
The body is well-designed, with 20 GB of memory for multitasking, and the hard drive allows for upgrade up to a 1 TB solid-state drive variety for faster boot-ups and data transfer. The quad-core processor can run about 3.5 GHz, and the screen is a 15.6-inch display with antiglare coatings.
Plus, it has a backlit keyboard and a bundled microfiber cloth that enables you maintain a polished screen.
#8. Google Pixelbook Go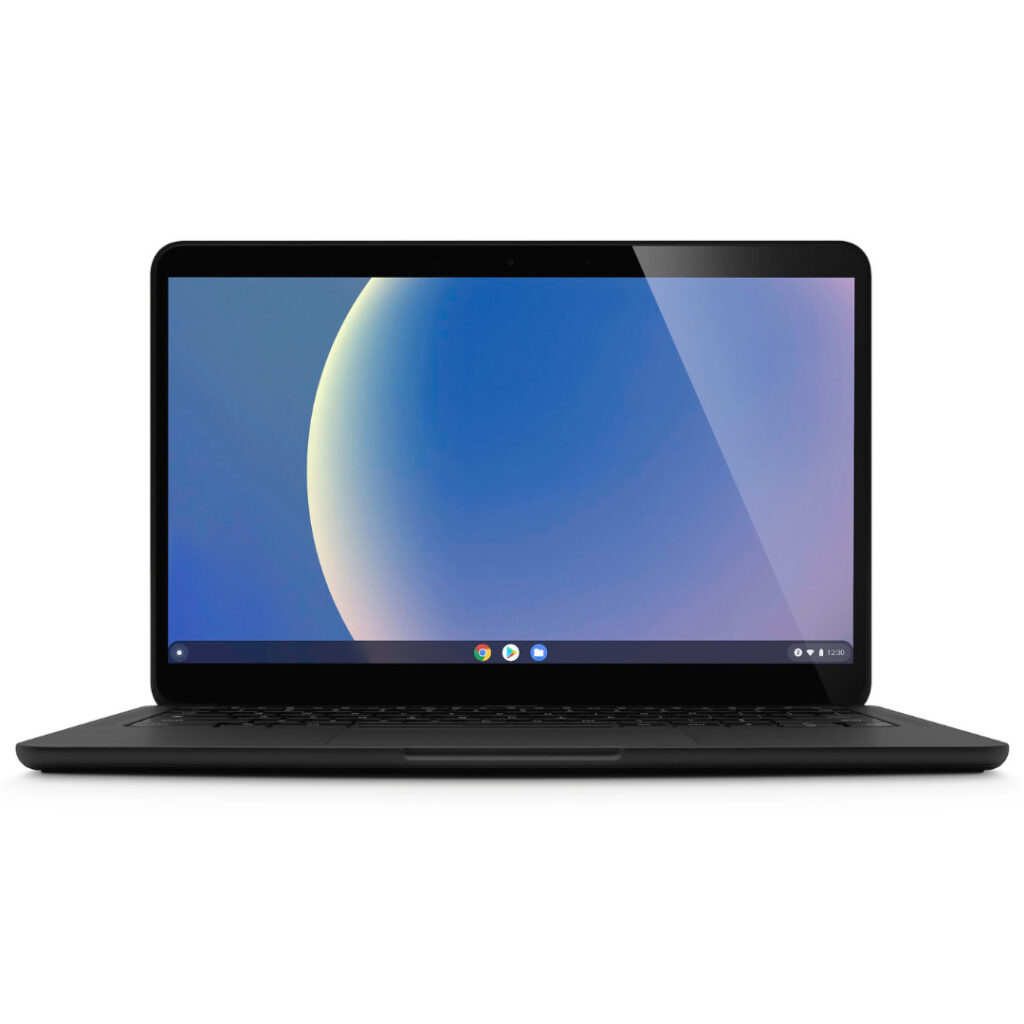 Google Pixelbook Go is an elegantly designed laptop that is just no doubts one of the best laptops for college students, this is because Google's has made it a bit more accessible to consumers that are budget-minded.
The Google Pixelbook Go like most modern devices is thin and light, it measures about 0.5 inches thick and weighs 2.3 pounds. The laptop comes in two colors: "Just Black" and "Not Pink"
It has a 1080p webcam, which display colors with the vibrancy and accuracy from most modern laptops within the high-end price range. Also comes with an entry-level model's Intel Core m3 performance, and has Core i5 Y-series which is adequate for handling basic tasks and photo editing.
The laptop offers great battery life, we are talking about a massive 11 hours and 14 minutes before the Chromebook gets run down on average use. Of course, it has one of the best keyboards you may come across, also the Pixelbook Go keyboard is backlit.
It has an 8GB of RAM, capable to multi-task between a number of Google Chrome browser tabs – without having to reload them upon accessing them due to memory shortages. On connectivity, the Pixelbook Go is equipped with two USB-C 3.1 ports that supports both charging and display output, as well as a 3.5mm headphone jack.
#9. Samsung Chromebook Plus V2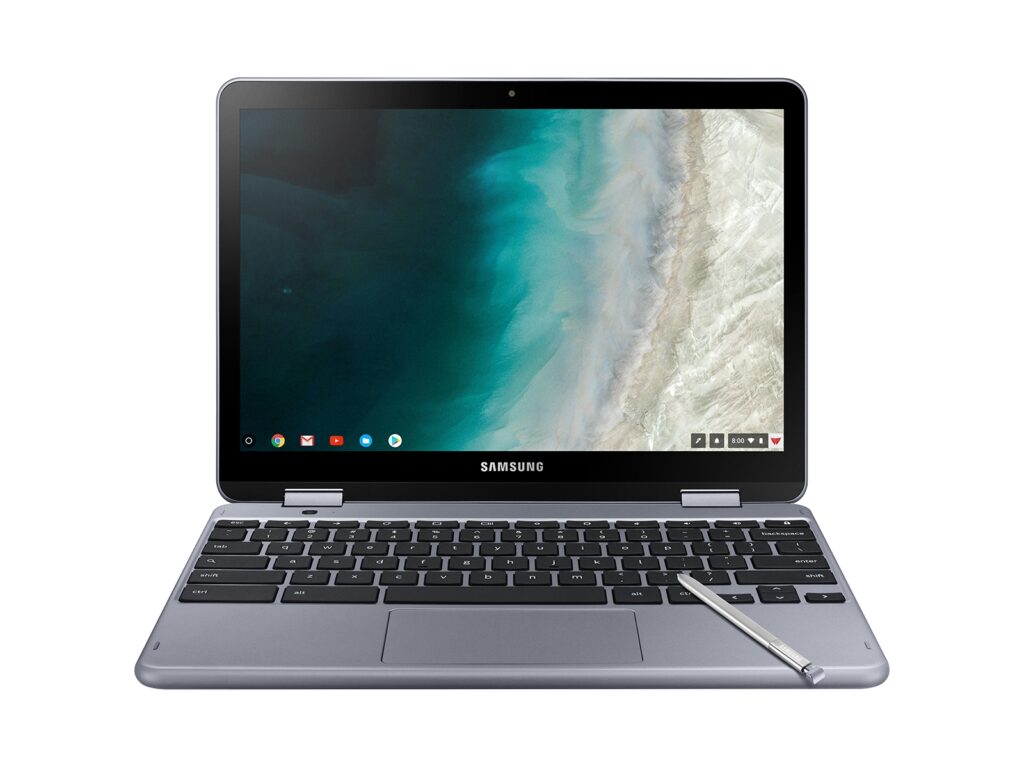 Samsung leads in the premium Chromebook market, according to ratings from NPD, and looking at its updated Samsung Chromebook Plus V2 we can see why.
The Chromebook Plus V2 is a two-in-one, that will be an appropriate option for students, which means they get to use it as a laptop or flip the screen 360 degrees and use it as a tablet.
It has a more appreciable intel Celeron 3965Y CPU, that ensures that the system feels snappy with both Android and web apps. Also, it is equipped with a 4GB RAM, and 32Gb storage power for users who like running multiple apps, but may lag when too many tabs are left open.
Samsung has designed this device with an f1.9, 13-megapixel camera to autofocus above the keyboard as well as adding to 1-megapixel front-facing camera at the top of the display. A feature that may come in handy for students who need to make quick videos and documentary a project.
In addition, it provides ports on the sides that fits a pen, provides a microSD card slot, as well as two USB-C ports for power, data and driving a 4K-resolution display, a USB-A port
#10. Acer Swift 3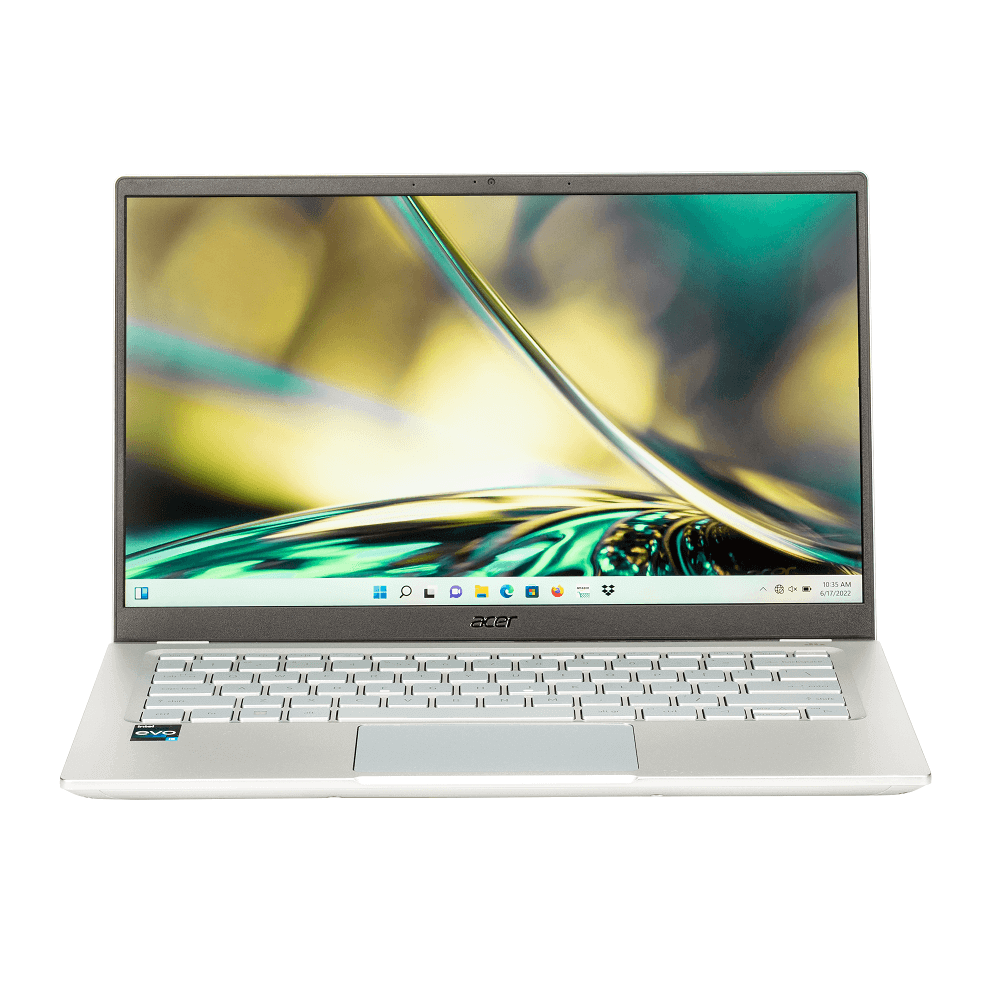 Without an iota of falsehood, the all-new 14-inch Acer Swift 3 is designed with students productivity and orientation in mind. It is an interesting laptop that features Wi-Fi 6E and a touch display, offering budget-level machines with tremendous value, elegantly available in three lid colors — silver, blue, and gold
At the laptop's entry level, for a 28-watt 12-core/16-thread Core i5-1540P running at up to 4.4GHz, an having a 16GB of RAM, a 512GB SSD, and a 14-inch 16:9 Full HD (1,920 x 1,080).
The build comprises of an all-aluminum chassis, which is reasonably solid, and has a second user-accessible SSD slot. It allows for an addition of another SSD to increase speed and laptop functionality as well as expansion of storage up to 2TB.
The Swift 3 is both thin and light weighted at 0.63 inches and 2.76 pounds respectively. It has a Core i7-1260P which is a strong performer and Intel's 11th-gen CPUs. The Swift 3 keyboard has silver keys with gray lettering that's much easier to read with the backlight turned off, but a bit harder to read when the backlight are on.
For battery endurance, this laptop lasts eight hours during web-browsing test and a handful of complex websites, which is a solid score.
#11. HP Chromebook 15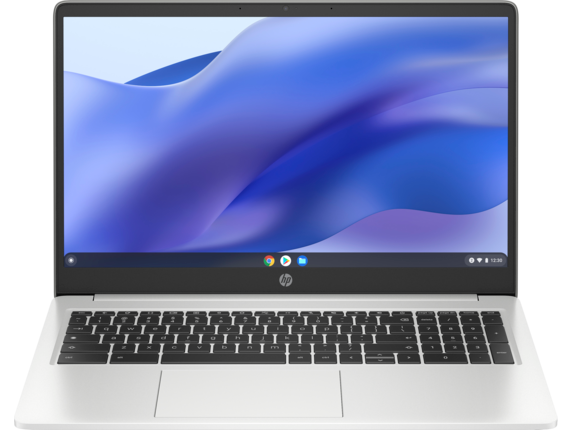 HP Chromebook 15 is a laptop well designed with students in mind, best for freshmen and also General Education Students.
The HP Chromebook 15 offers among many features a powerful CPU, and comes with 8 GB of memory including an HD audio with an antiglare coating on the screen. Also, it offers an excellent 15.6 inch diagonal HD screen, with an Intel Pentium Silver N600 processor.
All of which cries quality on graphics to ensure any student can enjoy a bit of immersive media break at school and of course glide through school programs without any stutter. The Chromebook also allows for ultra-efficient and excellent Wi-Fi connectivity, all of which comes at a more affordable price.
Students can take advantage of the one-year manufacturer warranty, adding more value to your money and Google Chrome OS, with several years of software updates for free.
#12. ACER Chromebook Spin 314 convertible laptop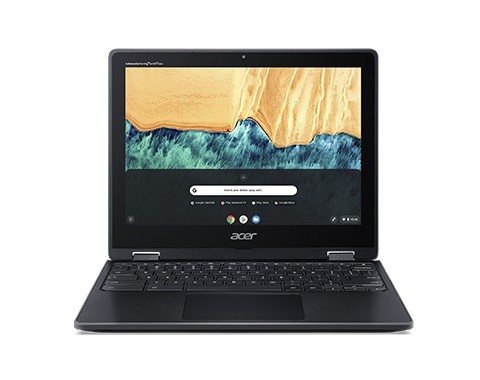 This laptop is considered one of the best laptops for college students that are on the Go. Perfect for students who are always occupied with something, either by a lot of schoolwork or other engagements.
Such students could use the Acer Chromebook Spin 314 Convertible Laptop, which also folds in-out from a laptop configuration into a tablet or touchpad design.
This laptop comes standard with a storage size of 4 GB memory and 128 GB of hard disk space, which can be expanded by external hard drives. It also runs on the Google Chrome OS, which guarantees ease of use and fast operations.
The laptop's processor is excellent, and efficient, as a convertible laptop, it comes with twin built-in faceup stereo speakers. Overall, we recommend this if you like touchscreen computers and laptops, with super comfort while in motion.
#13. Microsoft Surface Laptop 5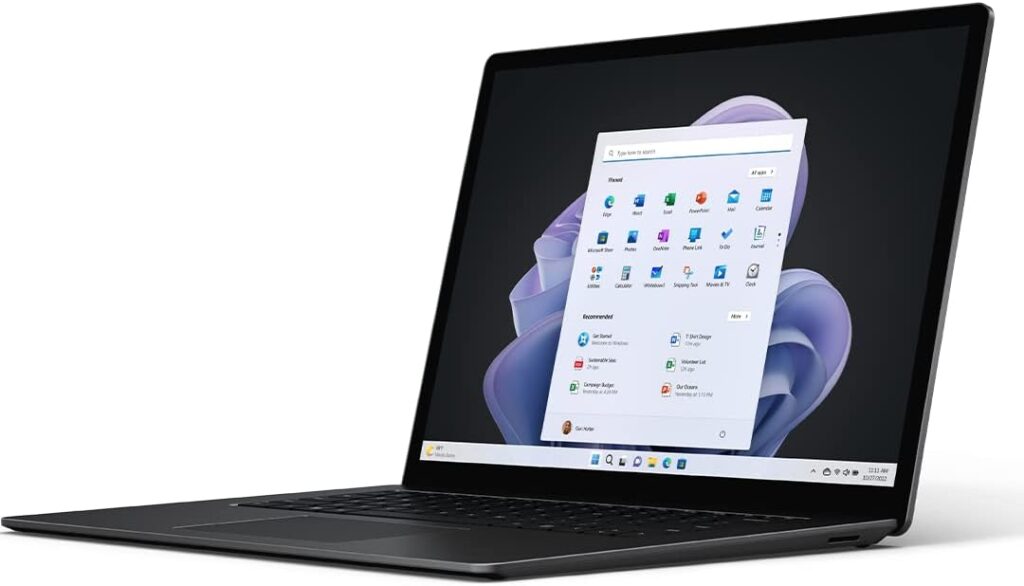 Microsoft Surface Laptop 5, an absolute finesse from Microsoft and it is best for touchscreen lovers.
Many students like touchscreens for a lot of reasons, the speed involved, their intuitive control schemes and easy navigation. This laptop offers a 13.5-inch PixelSense touchscreen, which is quality display and appropriate colour capture and interpretation.
It has an enhanced camera, a built-in Windows 11 Security, a secured OneDrive cloud storage with Microsoft 365. Other features include a backlit keyboard with an embedded support stylus. Plus, it is affordable and storage can be expanded on.
#14. Asus Vivobook Laptop L210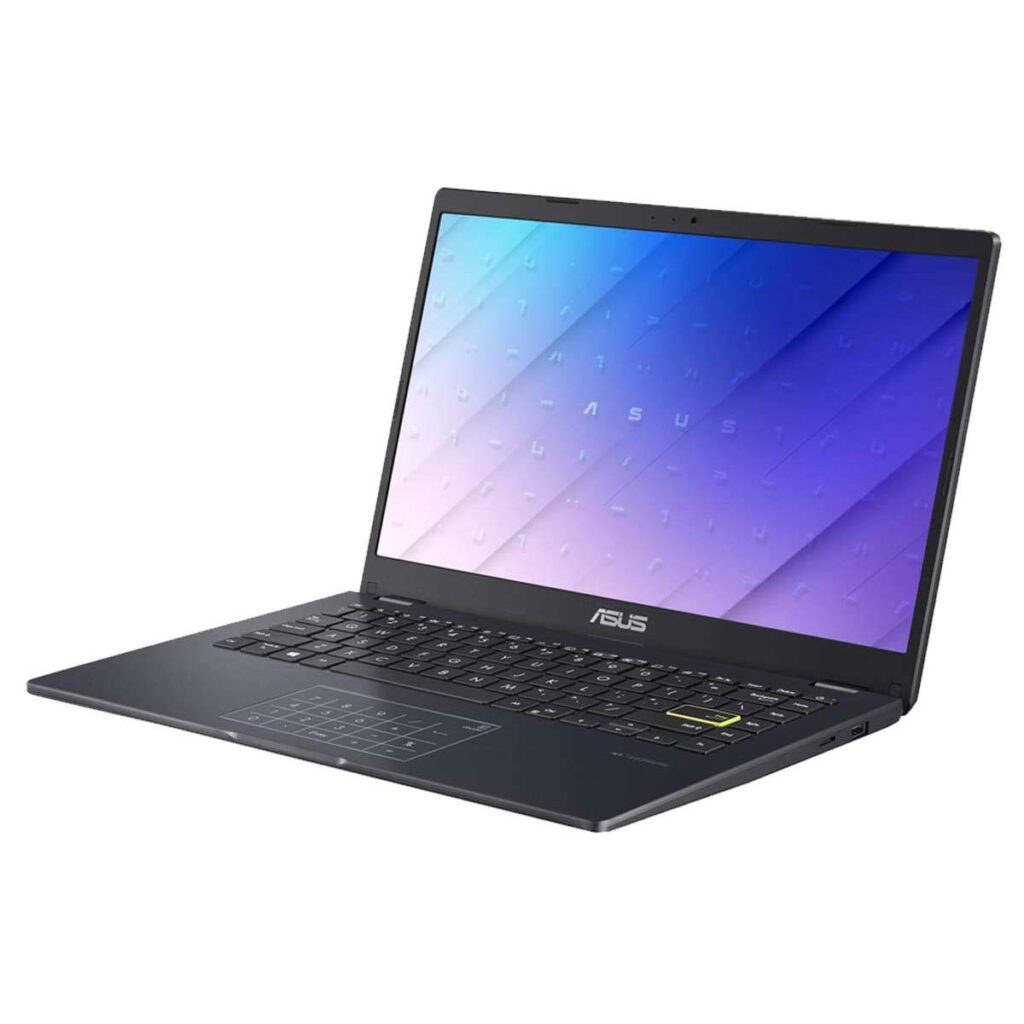 The Asus Vivobook Laptop L210 is a lovely choice for any student any day, anytime, as it is highly affordable, while offering slim, lightweight, responsive Windows 10 Home in S mode and decent performance with Intel Celeron N4020 Processor, perfect for general education college work and basic classes.
The laptops offers 11.6-inch HD display is seamless for viewing media and college files coupled with decent battery endurance and a 4 GB of RAM just ideal for most college needs and great for remote or online studies. These and more features qualify the Asus Vivobook Laptop L210 as one of the best laptops for college students.
#15. HP Pavilion Aero 13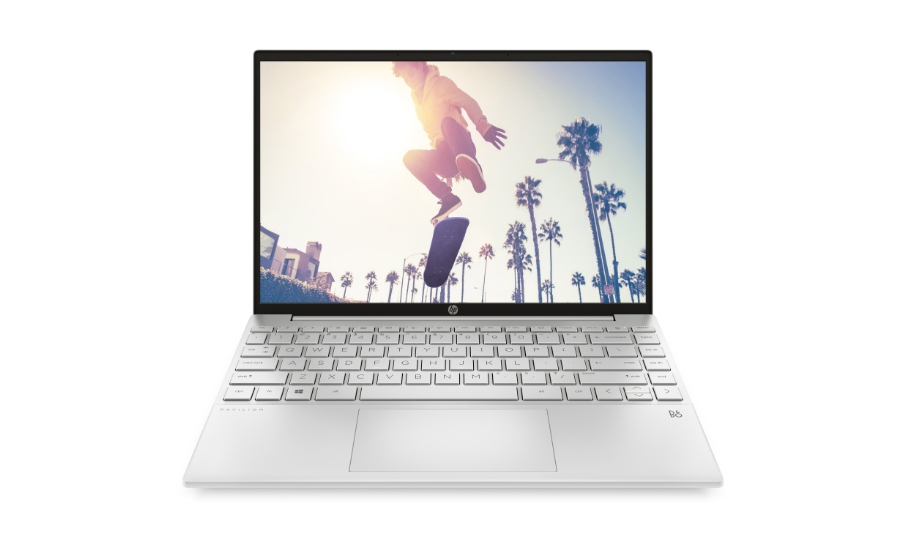 We recommend the HP Pavilion Aero 13 to any student looking for a great all-around ultraportable laptop for under $1000. It is outfitted with an AMD Ryzen 7 5800U CPU, 16GB of RAM, a 512GB SSD, and also brags of 13.3-inch screen with an enticing 1920 x 1200 display which is just immersive.
Sure, the HP Pavilion Aero 13 physical design is fiercely sleek and slim, and feels even better. This elegant device weighs a feathery 2.2 pounds, killing all your portability cries. The minimalist aluminum hood is suited with a glossy HP logo crested in the center.
The HP Pavilion Aero 13 have an impressive battery duration of 10 hours and 27 minutes on an average use and continuously browsing the web over Wi-Fi with the screen set to a 150 nits of brightness.
Beyond the Laptop
Though, we recommend getting you one of our list of the 15 best laptops for college students in 2023. We also feel the need to emphasize that these lists go beyond just laptops for college students. Professionals in business and office roles can find one of these a perfect fit for a ton of demands and engagements. As each and everyone of the listed laptops above offers sterling performance and an amazing keyboard to rid of lagging and grogginess.
Warranty and support
For Warranty and support, each and evey one of these laptops offer not less than 1 year warranty, while some offer more. Giving students additional value for their money in the case of any faultiness within the warranty period. Moreover, customer support teams are active on the brands website for any complaints or requests.
Software packages
While some laptops do come with a FreeDOS and some with a pre-installed Operating system, every laptop should support an excellent number of software packages depending on the Operating system of your choice. Although, not all software are available on all Operating systems, so be sure to choose an OS that works best for you.
Before you go…
To maximize your laptop purchase, and make optimum use of our article on the 15 best laptops for college students in 2023. You need to consider what you need your laptop to do for you, your budget limits —we are currently writing on the top 10 best budget laptops for college students in 2023.
FAQs
Can I get a good laptop for college under $500?
Yes, a recommended choice under $500 is the Lenovo IdeaPad 3 15 (2021). It offers an ultraportable laptop with a sturdy build and all-day battery life. To get a higher CPU, you may have to go a little over $500, which provides you access to a model with an AMD Ryzen 5 5500U CPU, 8GB of memory, and 256GB of storage.
What are the top-rated laptops for college students?
So far, the following are considered the best laptop for college students. They include: Spectre x360 14 (2023), Dell XPS 15 (2023), Apple MacBook Air 15 (2023) and Lenovo ThinkPad X1 Carbon Gen 11 (2023).
What are some of the best budget laptops for college students?
The Acer Aspire 5 (2022) is about the best student laptop overall at a fairly premium price.
However, the Lenovo IdeaPad Flex 3 Chromebook is one of the best budget Chromebook for students.
Are Dell laptops better than HP laptops for college students?
Both Dell and HP are a good choice for students, but Dell is more budget friendly and is priced lower than comparable HP models, making them more available to students on a low budget.
Which laptop brands are most popular among college students?
Apple, Asus, and HP brands are most popular among college students.
What factors should I consider when choosing a laptop for college?
Performance
RAM
Display Size
Portability
Connectivity
Battery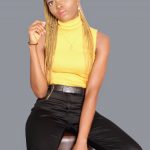 Was this article helpful?