Blink is one of the many home security outfits, they offer wireless cameras which you can place in your home. There is a need for consistent electricity when it comes to the monitoring of smart cameras and security systems at home.
You might be asking, how long does a blink camera battery last? This article gives all the details you need to know, as well as tips on how to manage a blink camera battery
How long does the Blink camera batteries last?
Blink cameras comes with size AA 1.5 volt Lithium non-rechargeable batteries. These batteries are expected to have a lifespan of  two years.
These two years according to Blink are two years of standard use; that is if you use Blink around 4,000 five-second incidents per year or approximately 15 hours of video recording in total (including Live View), then your battery will last up to two years. However, there are other factors that can affect battery longevity.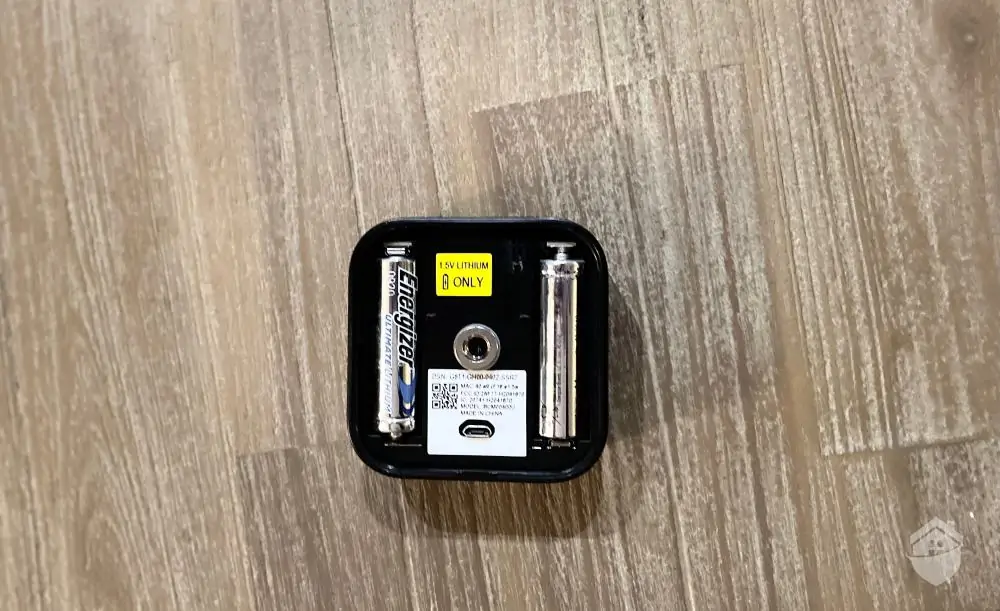 Blink recommends using Lithium batteries, this is because the Blink security camera is a "high-drain" equipment, so using alkaline batteries, which are meant for "low-drain" devices, will definitely decrease the lifespan of the Blink camera battery. 
The energy density of lithium batteries is high, therefore Lithium batteries can store a larger amount of energy than alkaline batteries and function well at very high temperatures. This is why lithium batteries are preferred over alkaline batteries.
The battery level of a blink camera can be monitored via the Blink app;
Go to the Camera Settings screen which opens when you tap the settings icon settings icon > select General Settings > The Battery strength should indicate OK or Needs Replacement.
The Blink app will display a "High Usage" alert message when you are consuming battery higher than normal.
Factors that hurt a Blink camera battery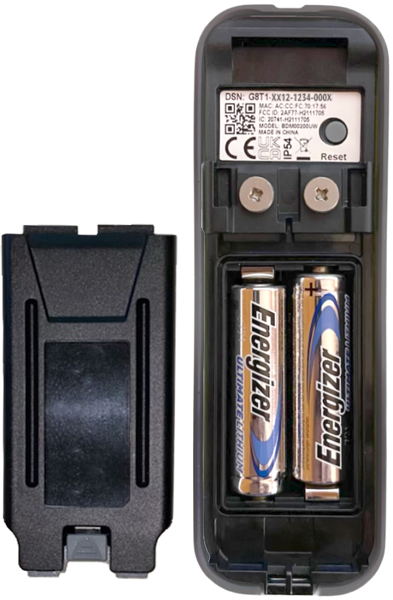 Certain factors can affect the battery life of a blink camera, they include the device settings, use, and environmental factors.
If the internet connection is slow, the battery use will be faster.
Battery performance can be affected by extreme heat and cold.
When there is weak signal strength between Blink devices, and the Wi-Fi network, the battery life will be affected.
How to make your Blink camera battery last
Use the correct type of battery recommended by Blink, in this case non rechargeable AA lithium batteries.
Always store batteries in a cool and dry place.
Switch off the camera when its not in use.
Unplug batteries when they are fully charged.
Clean battery contacts regularly.
Do not use cheap or low-quality batteries.
Avoid extreme temperatures.
These few tips when applied will help you prolong the life of your Blink camera battery.
FAQs
Can I use Alkaline batteries instead of Lithium batteries on a Blink camera?
No. Blink does not support the use of rechargeable or alkaline batteries, these types of batteries can influence the functioning of your camera as they might not function well.
What does it mean when the Blink camera has a blue light?
When the blue light is flashing or it's off completely, then there is a problem with your camera. But if the blue light is not lit at all, then there is no power being supplied to the camera.
Where do deleted Blink videos go?
Deleted clips are instantly and permanently wiped from Blink's servers after being deleted, it is not possible to recover them.
Also, when you delete a clip stored on the cloud using the Blink app, it is  wiped from the  system immediately and permanently; This is done for safety reasons.
This includes  clips and Live Views that have been stored  when you are using  a Blink subscription or trial.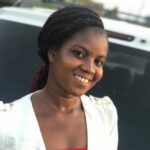 I am an experienced tech and innovation writer. It's been 2 years+ I started writing at Terecle, covering mostly Consumer electronics and Productivity. In my spare time, I enjoy reading and learning the latest happenings around the tech ecosystem.
Was this article helpful?