Keeping up with the latest gadgets and devices is exactly what anyone who is looking for something specific and with better performances is a characteristic that everyone benefits from directly or indirectly. So, if you are a religious Dell consumer or you want to just give this brand a try, here is what you should try – the new – Dell Inspiron 15 3511.
Features of the Dell Inspiron 15 3511
Performance
The Dell Inspiron 15 3511 is a new model from the renowned laptop manufacturer and this version directly succeeds the Inspiron 15 3501. It comes standardly equipped with a brand new chassis design providing a much thinner and light weight to allow the user more portability.
It also has an 11th gen Core-U that makes the system feel very responsive and great for undemanding day-to-day office-type workloads. This satisfactory performance helps the Inspiron 15 3511 to edge out rival models that falls within the same budget price.
Design
The new Inspiron 15 3511 design is significantly revamped for a greater screen-to-body ratio. The laptop now utilizes similar hinges such as found on the some alternative like the HP Pavilion to raise the base at a slight angle for improved ergonomics and airflow. Though, a large fraction of the chassis is plastic, and so the system maintains nearly the same quality as it predecessor yet had undergone a full redesign.
The keyboard is a bit lighter and softer it looks suggest, and the center, outer lid, and edges of the base can twist and warp fairly readily with suitable pressure. The new model is about 11 percent smaller and 15 percent lighter than the old model.
Display
The Inspiron 15 3511 uses a different BOE panel, but its core attributes are mostly the same. Contrast ratio and response times are actually great on the 15 3511 qs it is a budget laptop, but the limited sRGB reproduction ultimately separates this Inspiron display from a pricier alternative.
It comes standard with a full-HD, 15.6-inch anti-glare screen with optional touch that proves an upgrade from the 1,280-by-720-pixel resolution of its predecessor and edge for a budget device.
Connectivity
The new Inspiron 15 3511 have lesser ports compared to the older Inspiron 15 3501. The Cable lock slot and RJ-45 port, are fully evicted and a USB-C option has been eliminated too. In place of these port comes an HDMI port that can support up to 1080p60 but without a 2K or 4K option.
Tech Specs
Processor
The general CPU performance is more or less like that of an average laptop equipped with the same Core i5-1135G7 processor. Though it is good but the initial Turbo Boost benefits are much smaller when placed side by side with pricier alternatives.
You can opt to upgrade to the Core i7-1165G7 which is expected to increase single-thread and multi-thread performance by 5 and 15 percent, respectively. Meanwhile, going for the Core i3-1115G4 option means to decrease multi-thread performance by almost 30 percent.
Memory/Storage
This device has SKUs ranging from the Core i3- 1115G4 to the Core i7-1165G7 and a UHD Graphics or Iris Xe. It also has for memory a 4 GB to 12 GB of RAM, and a 128 GB, 25/m to 512 GB PCIe NVMe storage. The Core i5 CPU, has an 8 GB of single-channel RAM, 256 GB SSD, and 1080p touchscreen.
Graphics
The Dell Inspiron 15 3000 (3511) comes equipped with an integrated Intel UHD graphics chip, and it is not very impressive on graphics for a decent laptop, but the processor seems to make up for it, as a step up from the basement-dwelling Celeron CPU used in cheaper laptops.
Operating System
For software, the Inspiron 15 3000 comes with Windows 11 S, which on its own is an excellent option, the Windows 11 S is a version of Windows that locks users to the Microsoft Store an grants app downloads. This can, be easily reversed with clicks within the Microsoft Store app, returning you to full Windows 11.
Pros and Cons of the Dell Inspiron 15 3511
Comes with Windows 11.
Large 15-inch full HD display.
Solid build.
Affordable.
No USB Type-C ports.
Low maximum screen brightness.
Weak speakers.
The integrated SD card reader is slow.
Before you go…
The Dell Inspiron 15 3000 (3511) is a solid, excellent based on a 15-inch budget laptop. It shows quite an enormous improvements on issues we the previous 3505 model was flawed on, and the inclusion of Windows 11, makes the 3511 a huge delight and secures it an edge above its competition. Though having lesser ports is not quite enticing but it's still remains one of the better 15-inch budget laptops on today's market.
FAQs
Where can I download Dell Inspiron 15 3511 drivers?
Appropriately, you can download the Dell Inspiron 15 3511 drivers by visiting Dell's help and support website. Though some downloads may already be existing on your device.
You can visit the website for directions on how to manually install available downloads specific to your device's unique identifier.
How long does the Dell Inspiron 15 3511 battery last?
The Dell Inspiron 15 3511 battery is rated 15 volts and 3400 mAh and most typically will last 4-7 hours on a full charge and depending on your usage.
What should I do if my Dell Inspiron 15 3511 won't turn on?
You may have to perform a hard reset.
Turn the computer off.
Disconnect the AC adapter/power cable from the laptop , and remove the battery (for Dell laptops with removable battery).
Alternatively, visit Dell's help center.
Can I upgrade the RAM on the Dell Inspiron 15 3511?
Here is what you can do, you can either buy 4, 8 or 16 GB. So, with the already existing 8 GB onboard memory that will give you a total of 12, 16 or 24 GB.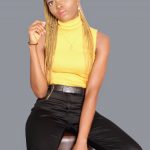 Was this article helpful?