Guardian Tales has been one of the most popular RPG games loved by millions of players across the globe, ever since its launch in 2020. It's a multiplayer game available on different platforms like Android, iOS and Nintendo Switch, PlayStation, Xbox.
The Guardian Tales platform error 500, is one of the common errors gamers face while trying to play the game. This article will be discussing a few troubleshooting steps to take in fixing this error.
What causes the Guardian Tales platform error 500?
The Guardian Tales development  team has reported that the Guardian Tales error 500 was caused by a fire incident in a server centre in South Korea. There has been a fix in this issue by the development team, but the impact has not reached  all players globally. Asides that there are  other common causes for the error, they include:
slow/interrupted internet connection.
An outdated game version.
Third party firewalls are interrupting the system.
Whatever the case maybe, there are solutions to this issue.
How to fix Guardian Tales Platform error 500
Try out these few fixes to eliminate the error:
#1. Restart your phone
Restarting your phone will fix many problems, even the ones you can think of. This is the most simple way to fix the guardian tales platform error 500. According to the device you use, just switch off your device, and switch it back on.
#2. Check internet connection
Check if you have a stable internet connection, a slow internet connection will not provide the game enough speed to function. If you are using Wi-Fi, ensure the connection is strong enough, and there are no signal issues. It helps if you can test your internet speed to ascertain if you have a strong connection. If you are using cellular data, a good network coverage will do a lot of good, and ensure strong connection.
Also, restart your router to help you eliminate any connectivity issue that may obstruct connection to the game servers. Also check if any object is blocking the signal and then remove it.
#3. Clear corrupt cache files
Corrupt cache files can make your app start malfunctioning, and bring up errors like this.
To clear cache files:
Go to Settings on your phone.
Tap on apps and click on Show all apps.
Select Guardian Tales in the list and tap Storage and Cache.
Click on Clear Cache button.
Alternatively;
Find the Guardian Tales app, press and hold.
Select App info.
Go to storage , select clear cache files.
Restart your phone after clearing the cache, and the error will disappear.
#4. Update Guardian Tales 
If the app is out of date, you might experience this error. Always check for updates , and keep the apps up to date. New updates usually come with fixes that can eliminate lags and error-causing bugs. restart your phone after installing a new update and try again.
Simply, visit Google Play Store > search for Guardian Tales > check for any pending updates and install immediately.
#5. Reinstall Guardian Tales 
Reinstalling can fix most of the problems you experience with Guardian Tale.
Uninstall the game first > go to Google Play Store > search for Guardian Tale and Install the game. Launch the game and try again to see if the error has cleared.
Tip: To prevent this error from happening again, keep a strong and  steady internet connection,  check and update the game regularly, and regularly  clear the cache files from the game.
FAQs
Is Guardian Tales playable offline?
 You don't always need a steady internet connection to play Guardian Tales. Players who have internet connection issues have nothing to worry about. 
Is Guardian Tales a Free-to-play game?
Yes , Guardian Tales is an F2P-friendly game, regarded as the most F2P-friendly game available in the world.
Can I fix platform errors in Guardian Tales?
Yes! There are five troubleshooting steps If you want to solve the platform error in the game Guardian Tales.
Restart your phone.
Check the status of the internet connection.
Delete cache files from the app.
Update the game.
Reinstall the game.
Why can't I log in to Guardian Tales?
If you are finding it hard to log in to Guardian Tales, do these:
Go to Settings.
Click on Accounts & Sync.
Enable option for auto-sync data.
Reboot the device after.
Then Log in to Facebook.
Then Log in to Guardian Tales using your Facebook account.
And accept cookies.
The developers  of Guardian Tales on 13 December 2022  announced that they are starting to conduct maintenance on the app to ensure a better experience while playing the game.
This means by now, users should have a hitch free experience on the app. But if you experience the Guardian Tales platform error 500 anytime, these few fixes discussed in this article should help.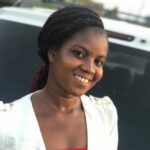 I am an experienced tech and innovation writer. It's been 2 years+ I started writing at Terecle, covering mostly Consumer electronics and Productivity. In my spare time, I enjoy reading and learning the latest happenings around the tech ecosystem.
Was this article helpful?