Twitch is a video/game live streaming service mostly based in America, it's a multi billion dollar industry largely known for streaming entertaining contents such as games, videos and other things. They are millions of users who use this service, mostly gamers who stream and play their games using Twitch, they also have access to newer games.
It's common to encounter problems when activating the twitch code. If you are having troubles activating twitch, we will highlight steps to take to activate twitch code and also activate twitch on other platforms like Roku, Xbox etc.
Steps to activate Twitch Code
You'll get the twitch activation code from Twitch. This is quite easy.
Go to Twitch website
Go to Twitch activate and click on the activate button.
Fill in your details to register, ensure you input correct details and information about you. After filling your info , click the activate button
You will get a 6-digit code on your account.
When the code is generated, use it to activate twitch on your device, Roku tv, Xbox, or play station. And start enjoying unlimited entertainment and sweet contents.
Tip: Its important you clear the cache of your browser before doing this to ensure smooth running of the process. Additionally, be sure you have read and understood the terms and conditions of the app before proceeding with opening an account.
If you have difficulty with using the activation code on your streaming device, simply go to the web browser with your phone and access your account.
To create an account on Twitch tv mobile app:
Go to the App store and download Twitch from there (Twitch is available on Google play store or Apple play)
Download and install the app
Sign up using phone number or email address (use correct details)
Enter the code that will be sent to you. This activates your account in Twitch tv app.
You can use Twitch on other streaming platforms for your games streaming, watching videos and a host of other entertaining contents you can find, follow your best streamers etc. Here is how to activate Twitch on any of these platforms.
How to activate Twitch Code on Roku TV
Open channel store, search for Twitch and install the app
Log in with your account to activate
Visit Twitch Activation page on your Android or IOS phone/PC
Enter the activation code that appears on the screen to Twitch app on Roku
Select ok to confirm activation, then go ahead and enjoy unlimited streaming service and content.
How to activate Twitch Code on PlayStation (PS)
Go to PlayStation store
Search for the Twitch app and install
Start the app and sign in with your twitch account
Go to Twitch Activation page using a browser, sign in to your account
Get the code, and enter the code that appears on your Twitch account to Twitch on PlayStation.
Click activate and enjoy!!
How to activate Twitch Code on Xbox
Go to Microsoft store on you Xbox
Search and install the Twitch app
Start the app and sign in with your Twitch account
Go to Twitch Activation page with your phone or PC's browser
Sign in to your account and get the 6 digit code that appears on Twitch tv
Input the code on the Twitch app on your Xbox
Click activate
You can now enjoy the streaming services from here.
You can use this same method to activate Twitch on other streaming platforms. One beautiful thing about Twitch is that it offers unlimited entertainment content for the user's enjoyable experience. It's one of the best out there and hopefully this article helps you solve your activation problems.
This article was first published on July 2, 2022 3:52 p.m. WAT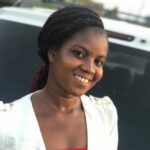 I am an experienced tech and innovation writer. It's been 2 years+ I started writing at Terecle, covering mostly Consumer electronics and Productivity. In my spare time, I enjoy reading and learning the latest happenings around the tech ecosystem.
Was this article helpful?