If you experience a stick drift on your PS4 controller, here's how to calibrate a PS4 controller and return it to perfect shape.
PlayStation 4 is a good console as it comes with better features such as motion controls and a speaker. When your PS4 becomes uncalibrated, it results in a stick drift.
A stick drift will not allow you use the joystick properly, and you won't enjoy your gaming because your gameplay will fail. The best thing is to calibrate your PS4 controller to put it in a good condition.
Calibrating a PlayStation 4 controller is something you can do on your own, here is a detailed step by step solutions for you.
Steps on how to calibrate PS4 controller
Follow these steps to successfully calibrate PS4 controller:
Unplug your controller from the PS4 console. And then Slide the controller mode switch to PS4 USB
Set the trigger locks to T1
Press and hold L3 and R3 buttons at the same time for about thirty seconds
Release the buttons after thirty seconds and rotate analog sticks clockwise for five times
Then rotate it counterclockwise for another thirty seconds for five times
Press and hold the L3 and R3 button for thirty seconds again
Release the analog stick after thirty seconds, The LED will flash a green light three times, this indicates that your controller is calibrated successfully
Apart from this, there are other things you can do if you experience a stick drift on your PlayStation 4 controller.
These few steps will help you troubleshoot a stick drift issue:
#1. You can clean the sticks
Something might have stuck around the analog stick causing a stick drift. Gently wipe around the analog sticks with a clean rag and preferably isopropyl alcohol. Wipe with a dry microfiber cloth to pick any moisture left.
Then try using the controller again to ascertain it is in perfect condition.
#2. Unplug PS4
Power off your PS4 and plug it back again. Something might have corrupted your data causing the stick drift. Turning it off can fix it and resolve a stuck drift issue.
#3. Perform a hard reset
Turn off both controller and console, turn it off completely. Then use a thin object to press the reset button at the back of the controller to
To hard reset PS5 controller, use a thin object to press the small reset button at the back of the PS5 controller for about five seconds.
Make sure that the controller is unplugged and turned off totally before doing a hard reset.
Look for the small hole at the back beside Sony logo, use a thin object to press the button inside , hold for about five seconds until the lights on the controller goes off.
After that connect the controller to the PS5 using a the USB-Cable and press the PS button to re-sync the controller.
#4. Contact Sony
If after trying all these solutions and stick drift does not seem to disappear. Contact Sony and ask them to repair/replace the controller.
You have to give every detail of what the problem is so that the manufacturers will know what they are dealing with.
FAQs
How do I fix a stick drift?
1. Try a soft reset and a hard reset
2. Clean your controller
3. Replace the analog sticks
4. Calibrate PS4 Controller
These steps will help you fix a stick drift.
How do you sync PS4 controller?
Plug into the console on PS4 and press the controller PlayStation button. Then wirelessly add additional control using the console's Bluetooth settings.
Why is PS4 controller not charging?
You might have a charging cable issue, or charging port is not good. Check these things and put them in order so your PS4 console can charge properly.
This article was first published on November 12, 2022 7:00 p.m. WAT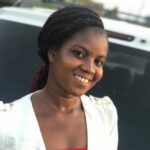 I am an experienced tech and innovation writer. It's been 2 years+ I started writing at Terecle, covering mostly Consumer electronics and Productivity. In my spare time, I enjoy reading and learning the latest happenings around the tech ecosystem.
Was this article helpful?