Roblox, no matter how enjoyable it is, comes with its fair share of issues. One of such error is the 403 error code which comes up on Roblox error was encountered during authentication.
If while playing Roblox an error was encountered during authentication, there are easy fixes for you. Read on to know how to fix Roblox authentication failed error 403.
What is Roblox Error code 403?
The Roblox error code 403 is encountered during authentication, you will see this error upon clicking the Play button.
Why does it say an error was encountered during authentication on Roblox?
You will also get a message saying, "An error was encountered during authentication. Please try again" Error 403 on Roblox simply means that you don't have permission to access the page.
The following are the reason/causes of Roblox Roblox error 403: An error was encountered during authentication:
Roblox server is facing a downtime or it is under maintenance.
Using a VPN connection also causes the error.
Roblox cache folder is corrupt.
The DNS server is fluctuating.
Corrupt game files.
Unstable internet connection.
How to fix a 403 Forbidden Error on Roblox
#1. Check Roblox server status
Visit the Roblox server status page to see if the server is down. As a multiplayer game it is common for its servers to face downtime and undergo maintenance every now and then.
If the servers are down, the best thing is to wait for the developers to fix it and get the servers up and running again. Then you won't encounter the "An error was encountered during authentication. Please try again" message anymore.
#2. Clear Roblox cache folder
Roblox stores cache data, which allows it to offer faster access the next time you visit its platform. But you have to know that a system crash or malware attack can corrupt the cache folder and cause issues like the error 403 on Roblox.
You have to clear the cache folder to eliminate this error. Note that deleting the cache folder will not affect its performance or your data.
Follow these instructions to clear Roblox cache folder:
Click the Win + X hotkeys to open the Power menu.
Tap the Run option from the menu list. You can also press the Win + R Hotkeys to open the Run dialog box.
Type in %localappdata% in the search bar.
Click OK to open the Local folder containing the cache folder of all the installed applications.
Open the Roblox folder.
Press the Ctrl + A hotkeys to select everything.
Press Shift + Delete to delete the selected content permanently.
Restart your computer and check again to see if the issue is resolved.
#3. Disable active VPN connections
Inasmuch as VPN helps you bypass geo-restriction or maintain a private connection, it also has its own disadvantages. It can slow down your connection, making you wait longer to open a web page or complete a download.
Your VPN might be the reason for Roblox's 403 error code. Turn off your VPN and see if the issue will be resolved.
Open the Settings menu > Network & internet > VPN option and then disable any active VPN on the display page.
#4. Run an SFC and DISM scan
If there is corruption in Windows' files, it can cause the authentication error on Roblox. If you run an SFC (System File Checker) scan, you might be able to resolve the issue. SFC is an inbuilt tool in Windows that scans your system for missing or corrupted files and replaces them as well.
Here's how to run an SFC scan:
Click the Win key to open the Start Menu.
Type Command Prompt in the search bar, and then click Run as administrator.
Click Yes to confirm your selection if UAC pops up.
Type in SFC /scannow in the Command Prompt window and hit Enter.
Wait for scan to be completed.
Then restart your computer and then check again.
If the issue persists, run the Deployment Image Servicing and Management command line tool to restore the system files and repair any corrupted system images, thus:
Launch Command Prompt with admin rights.
Type in the following command DISM /Online /Cleanup-Image /ScanHealth
Dism.exe /online /cleanup-image /restorehealth.
Press Enter.
Wait a while for the scan to be complete, then check again to see if the issue has been resolved.
#5. Switch DNS to Google
The Internet Service Provider you are using will likely have its own DNS server, which can be unstable attires and causing this error on Roblox.
Google DNS is considered the fastest, safest, reliable DNS server. We recommend you switch to Google DNS and see if the error will be resolved.
Follow these steps to do so:
Navigate to the Power Menu.
Select Network Connections from the menu list.
Then select Advanced network settings.
Expand Wi-Fi option, then click the Edit button next to More adapter options.
Highlight Internet Protocol Version 4 (TCP/IPv4) option.
Click the Properties button.
Tap on Use the following IP addresses button.
Then type 8.8.8.8 in the Preferred DNS server box and 8.8.4.4 in the Alternate DNS server box.
This switches you to the Google Public DNS.
Press OK to save the settings.
Go ahead to play Roblox to see if the issue has been resolved.
#6. Reinstall Roblox
Try reinstalling Roblox, if you are still seeing the Roblox error code 403 when trying to play the game, here's how to reinstall Roblox:
Open the Control Panel by hitting the Windows key and typing in Control Panel on the search box.
Click on the Programs and Features to see all the applications installed on your PC.
Find Roblox from the list, click on it.
Click the Uninstall option at the top bar after clicking on Roblox.
Click OK to confirm.
Wait till uninstallation completes.
Then proceed to download a new version of Roblox from the website and install it again.
#7. Run an Antivirus scan
Run an antivirus scan on your PC to eliminate any error or threat causing Roblox error code 403.
Open the Windows Security by typing it into the search box and click on the first result.
Next click on Virus & threat protection.
Select Quick Scan.
Run the virus Scan or run a deep scan by clicking on the Scan options, choose Full scan and click on Scan now.
Restart the system once scanning is complete and try again to see if the error code 403 on Roblox is fixed.
#8. Disable Windows Firewall
Windows Firewall blacklists some applications on your system and Roblox can be one of them, once this happens you will experience the 'Roblox an error was encountered during authentication' error on Roblox.
The best thing to do is to check if your Windows Firewall restricts entry to Roblox. If Roblox has been restricted by the Firewall, derestrict it immediately so you can fix this error.
#9. Delete entries from Registry Editor
Delete every problematic entry from the Registry in order to get rid of this error. These guidelines will help you do that:
Open the Run Prompt on Windows by pressing the Windows + R keys together
Once it opens, type Regedit, and press Enter.
Click on HKEY_CURRENT_USER and HKEY_LOCAL_MACHINE SOFTWARE from the left side of the window.
A sub-menu will pop up, then click on Permissions and give Full Control to the user.
Select OK, close the editor.
Restart your system when you are done and start Roblox.
Hopefully any of these fixes can help if on Roblox an error was encountered during authentication.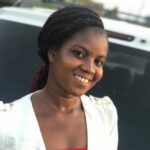 I am an experienced tech and innovation writer. It's been 2 years+ I started writing at Terecle, covering mostly Consumer electronics and Productivity. In my spare time, I enjoy reading and learning the latest happenings around the tech ecosystem.
Was this article helpful?