Facetune2 Editor by Lightricks is an app that allows you edit your selfie pictures and videos with it's free editing tools. This app is developed Lightricks and has millions of subscribers.
With it's over 100 million users, this app provides its subscribers a wide array of photo editing tools which you can access freely, the app is quite easy to use and you'll have fun glamming up your photos. You can edit pictures and videos and make them more beautiful for the gram.
However there is also a subscription service which gives you access to more photo editing tools. You have to subscribe to access these editing tools which are more professional. This app is available on both Android and iOS devices .
To access more editing tools you have to upgrade to VIP service. This service first offers you a 7 days free trial that rolls into a subscription service costing about $8 a month.
If you're tired of using the VIP service, you can cancel your Facetune2 Editor subscription. Even though it's not easy to cancel ,this article helps you solve that issue.
To cancel your Facetune2 VIP service subscription, you have to do so from the phone you downloaded the app into. Merely deleting the app from your device does not cancel your subscription, you have to do more
NB: If you cancel a subscription before the next one is due, you can continue to use the product until your current subscription expires. After cancelling your subscription, there are still a number of free editing tools you can still use even though they are fewer.
Steps to Cancel Facetune2 Editor subscription on iPhone:
Open settings app
Tap your name
Tap Subscriptions
Select the subscription you want to manage
Tap on cancel Subscription. This cancels whatever subscription you made with Facetune2.
NB: if you don't see the subscription tab, tap on iTunes and App store to cancel from there.
Steps to Cancel Facetune2 Editor subscription on Android:
Go to Google play store
At the top right corner, tap the profile icon
Tap Payments and Subscriptions
Select Subscriptions
Select the one you will like to cancel
Tap on "Cancel Subscriptions" and follow the prompts that follows.
After the 7 days free trial, if you don't want to rollover into a paid Subscription, cancel within 7days on your device before free trial ends.
How to remove card from Facetune2 Editor app
Removing your card from Facetune2 Editor App can be really tricky. Very few websites are available to help you remove your card details from the app.
Most websites will trick you into believing you can remove your card from Facetune2 Editor App. But beware they might be scam websites.
You can contact Facetune2 Editor customer service directly to remove your card from the app or use a trusted website like Justuseapp.com and many more other trusted sites available on the internet.
FAQs
How do I delete Facetune2 Editor App from my iPhone?
From the home screen tap and hold Facetune2 Editor App until it starts shaking, then click on the X mark that appears at the top of the app icon, follow by Clicking on X to delete Facetune2 app.
Or, you can Go to Settings > Click on General > Tap iPhone storage > A list of apps appears here, scroll till you see Facetune2 Editor App and uninstall/delete the app.
Note that uninstalling the app does not cancel your subscription on the app.
This article was first published on August 25, 2022 8:42 p.m. WAT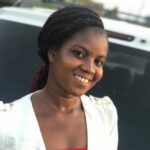 I am an experienced tech and innovation writer. It's been 2 years+ I started writing at Terecle, covering mostly Consumer electronics and Productivity. In my spare time, I enjoy reading and learning the latest happenings around the tech ecosystem.
Was this article helpful?