Fundraising is a long time tradition, people raise money from donations to attend to their personal needs or for charity purposes. Facebook has introduced a feature "Fundraiser" where users can raise funds for their personal needs or for charity.
Fundraising and donation feature is not available in every country.
You must be up to 18 years before you can create a fundraiser.
Fundraiser created on Facebook receives donations automatically, before you can access it you have to review your fundraiser to be sure it meets Facebook community Standards, terms and policies also requires you verify your identity before creating a fundraiser and before receiving the money.
If this feature is not available in your country, you won't see this feature on your Facebook account.
How to create a fundraiser on Facebook
Go to Facebook profile.
Click the three horizontal lines at the top right.
Click on fundraiser.
Select Raise money.
Select Personal causes.
Choose category for the fundraiser i.e. tuition, health emergency, etc. Or tap Other to enter a new category.
Enter a name for the fundraiser.
Write a brief story behind the fundraiser or a description. It has to be brief and precise. You can tap ' Get help with writing your story' to get help with the story.
Input the amount of money you would like to raise.
Tap create in the top right corner which will require you to enter your personal information. This personal information helps Facebook to confirm your identity and pay you.
At the bottom, tap Submit after filling in your personal information.
The process is complete.
Facebook will send a message to your support inbox to notify you that the fundraiser has been approved. To receive your payout, you have to submit a bank account. Bank account from an eligible country can be used to receive payouts from fundraisers.
You can create a charity fundraiser
You may see suggestions on your feed to create a charity fundraiser especially on your birthday. Facebook chooses fundraiser's suggestions based on how much support the charity has gotten on Facebook. And also from fundraisers you have interacted with before.
When a user starts a charity fundraiser on Facebook, all processing fees for donations will be handled by Facebook.
Log in to Facebook.
Go to feed. In your promotions, swipe through suggested charities or type in the search bar to find a charity.
Select the one you want to raise funds for.
Click on 'Lets start with the basics'.
Select and enter the following;

Name of charity you are raising funds for.
Add cover photo.
Add title of fundraiser.
Add a brief description for the fundraiser.
Add the amount of money you'd like to raise.
Add the currency you want the money to come in.

Then tap Create.
Facebook will send a congratulatory message to you. You can invite friends to donate by sharing on your news feed or you can donate by yourself.
Who can create or donate to a charity fundraiser
Charity donations are received by the organization not a specific person. Facebook will cover the payment processing fees for donations made to Facebook charities.
To create and donate to a fundraiser,
You have to be in an eligible country or region where fundraising is available.
You have to enable payments also.
You have to be up to 18.
You can create fundraiser for personal needs, for community projects, relief programmes, tuition, school project, religion, family support, health issues, pets, etc.
This article was first published on September 20, 2022 8:25 p.m. WAT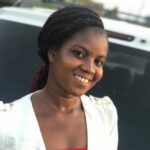 I am an experienced tech and innovation writer. It's been 2 years+ I started writing at Terecle, covering mostly Consumer electronics and Productivity. In my spare time, I enjoy reading and learning the latest happenings around the tech ecosystem.
Was this article helpful?