It is quite easy, follow these steps to know how to delete an Excel spreadsheet. The beauty of Excel is that you can easily insert and delete spreadsheets in your workbook, and also add other edits.
How to insert an Excel Spreadsheet
If you want to add additional data to an Excel spreadsheet:
Simply select "New Sheet plus icon" at the bottom of the Excel workbook.
Another method is:
Click on Home.
Select Insert.
Then click Insert Sheet.
How to delete an Excel Spreadsheet
Deleting an Excel spreadsheet does not require much guidelines, you can do it in two ways:
Using your mouse, Right-click the Sheet tab
Then select Delete.
Another method is:
Select the sheet.
Select Home.
Click on Delete to delete the sheet.
How to rename a worksheet in Excel
By default, Excel worksheets have generic names thus : Sheet 1, Sheet 2, etc. You can change these names to something you prefer. There are two ways to go about this: either
Go and Click the Format button on the Home tab.
Then select Rename Sheet.
Use your mouse to double-click the sheet name you want to rename
Type in a new name on the Sheet tab.
Press enter to rename it.
Alternatively;
Use the mouse to right-click on the Sheet tab.
Click Rename, and type in a new name.
How to move a worksheet
You can move a sheet by clicking and dragging a tab to any spot.
Alternatively;
Use the mouse to right-click the Sheet tab.
then select Move or Copy, press OK .
How to change the tab color on Excel spreadsheet
Changing the tab color helps keep your worksheets more organized. Follow these steps to change the tab color on Excel sheet.
Navigate to the Home tab and click the Format button .
Select tab color by right clicking on a sheet tab .
The tab will be shaded with the color you chose.
These steps does not require much hard work, they are as easy as they come. Hopefully after going through these steps, you'd become an expert in editing your Excel spreadsheets.
FAQs
What should I do if I can't delete a spreadsheet in Excel?
When a workbook is being shared, you cannot delete a worksheet from it. You can delete unshared worksheets, but also you can remove the active worksheet if you select Edit > Delete Sheet. Use shortcut key Shift + F11 to quickly insert a new worksheet before the active sheet.
What shortcut key can I use to delete an  Excel sheet?
Simply use your mouse to right-click and then press the D key on your keyboard.
If you liked this tutorial, then kindly subscribe to our YouTube Channel for more Microsoft Excel video tutorials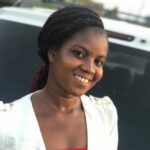 I am an experienced tech and innovation writer. It's been 2 years+ I started writing at Terecle, covering mostly Consumer electronics and Productivity. In my spare time, I enjoy reading and learning the latest happenings around the tech ecosystem.
Was this article helpful?