When starting up a Windows desktop or laptop the CPU fan error might come up. This warning is triggered after a computer shuts down by itself due to overheating. It means that the fan cannot cool the hardware sufficiently so it shuts down.
However annoying this might be, it is very helpful. The forced shutdown and CPU error message means that the system's safeguards are working perfectly. If the fans don't work and computer overheats, the hardware components of your computer system can damage permanently.
This error usually appears during a Windows or PCs bootup process; it does not appear during regular Window operation . The message comes this way:
Error: CPU Fan Has Failed! CPU Fan Error
Causes of CPU Fan Error
Causes ranges from physical damages in the fan, incorrect settings, external factors causing overheating problems which forces fan to run high speeds too dangerous for it. Also it might be dust or dirt particles obstructing the device's air vents.
Any of these reasons can cause this error. But we have few troubleshooting steps for you to fix the error.
How to troubleshoot CPU fan error
#1. Keep in a cool place
Move computer from an area with lots of heat and sunlight to avoid overheating and forceful shutdown of computer. Put computer in a cool room and don't place directly under sunlight for a long period of time. If possible provide fans to cool the room where the computer is placed.
#2. Do not overclock computer
Overclocking increases the system's heat . Overheating damages circuits and causes frequent shutdown. Keep Computer cool always, and don't overclock.
#3. Clean CPU fans
Turn off system, unplug from power source, open up the case and clean the interior. Use an air gun to remove dust or use canned air to forcefully blow out the air.
Clean air vents to remove debris out from the air vents that will cause issues with the fan. Use air to blow out dust. Avoid using chemicals to clean to avoid damaging the computer.
NB : Before opening the computer system, refer to the device user manual or call customer service. This is because many devices like the Microsoft products are not designed to be opened.
#4. Check CPU fans location
If you installed the Fan by yourself, ensure it is the right fix. Ultimately the best place is the CPU fan header in the motherboard. Any other place you place it will not sufficiently cool the CPU even if fan is on. CPU header is the three hole for the fan's three-pronged plug.
Check if fan is properly plugged in. Try an alternate CPU fan header . Try plugging into a different slot especially if you have multiple CPU fan headers on your motherboard.
#5. Check CPU Fans settings in BIOS to troubleshoot the issue
Open BIOS.
Go to Advanced Settings.
Click on Hardware monitor.
Select CPU fan.
Enable Active Heat sink and Fan Duct with fan.
Disable Passive Heat sink and Fan Duct without Fan.
Save changes.
Also pressing F1 when the Error message appears can also open BIOS.
#6. Replace CPU fan
If fan is broken it needs replacement. Check if your computer warranty covers the Fan. Or but anee one entirely.
FAQs
How do I fix loud CPU fan?
Clean the Fan > Check Task Manager for programs that consumes CPU. Always ensure computer is not hot.
How do I control Fan speed?
Use Software from the manufacturer of your PCs BIOS. Don't set fan speed to 0 as it may cause CPU to overheat.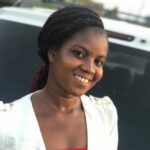 I am an experienced tech and innovation writer. It's been 2 years+ I started writing at Terecle, covering mostly Consumer electronics and Productivity. In my spare time, I enjoy reading and learning the latest happenings around the tech ecosystem.
Was this article helpful?