Plex is an app that allows users enjoy movies and TV shows all in one place. It has a large catalog of content, one can enjoy thousands of hours of video playback. Its streaming platform also keeps users glued to it, by allowing them to choose from a collection of 200+ live TV channels.
However recently multiple users are experiencing audio sync-related issues on the Plex TV app. There is usually a persistent audio sync issue while playing content on the app, and it affects most of the streaming devices.
It happens on Plex app on NVIDIA SHIELD TV, Windows 10, Roku tv, Xbox one, Apple TV, PS4, Sony tv, Samsung TV, etc. The audio can go out of sync even if you are playing new or old files.
Plex knows about the issue and are working on fixing it. They are currently conducting internal testing of the soon-to-be-launched application update.
Before they fix this issue, you can try out some of these other alternatives, hopefully you will be able to fix Plex audio sync related issues.
How to troubleshoot Plex Audio syncing issues
#1. Pause and resume video playback
To be able to solve this issue,you have to simply pause and resume to see if audio stays in sync. Do this if there is a small offset between audio and image while streaming your content.
#2. Skip forward and go back
One of the ways you can solve this issue is by skipping the content you are playing, forward a bit for like 30seconds,then rewind back to where you were initially playing. Audio will return back to sync. If not try the next hack.
#3. Disable direct play but allow direct stream
This can quickly solve the audio out of sync issue especially for Roku Plex app users.
#4. Check the transcoding quality settings
It is adviced you try out different transcoding settings and you may just find one that syncs your audio perfectly. You can use 3mbps or 4mbps for a 720p material.
Sometimes Plex transcoding can increase the issue especially if you are using a lower powered server. You can also use WinX HD Video Converter to transcode your file.
#5. Change picture mode, color mode and sound mode
When audio is out of sync, it might simply be from your device and not from Plex. Changing your device's picture mode, color mode and sound mode, can fix the issue.
Use ' Vivid' instead of 'bright' as the color mode on your projector. Change Game mode to any other mode on your TV's picture mode.Also change the sound mode on soundbar. All these changes can fix the issue.
#6. Change buffer settings
Changing buffer settings can resync audio and video.
Open the Plex app > go to Preferences > click Player > and Change Buffer Settings from auto to:
Initial buffer: 25mb.
Pending Buffer: 50mb.
Total buffer: 75mb. Or use other buffer sizes to maintain sync in higher bitrate videos.
#7. Adjust audio delay settings on your device
Some devices like NVIDIA Shield Android TV provide an option to adjust the audio delay. This is how to adjust the audio video sync on SHIELD:
Select Settings icon.
Choose Display & Sound.
Then Select Advanced settings.
Then Select Audio Video Sync.
Using the slider, match the bouncing ball to the sound.
Go back to the streaming video on Plex and see if audio video sync is now okay. Try this method for other streaming devices too.
#8. Adjust audio sync in Plex
On Plex Media Player, there is an option to adjust the audio when it is out of sync. The shortcut keys you can use for increasing audio delay are Alt+A, while the shortcut keys to use for decreasing audio delay are Alt+Shift+A.
Disable Audio Passthrough and check again to see if it solved the issue as an additional tip.
#9. Downgrade or upgrade Plex
If you updated Plex and it's still having this issue downgrading it to an earlier version might help you fix it. And also upgrading Plex to a new version can help fix the syncing issue.
Also note that downgrade or upgrade is also a fix for Plex subtitles out of sync issue. However you can try other home media server software as an alternative if Plex is giving much troubles.
#10. Update to the last Plex
Since Plex version 1.13.0.5023, there is a fix to the problem. The Transcoder of this version had an updated FFmpeg and changed the codec detection.
So update to the latest Plex version and try again.Those who have had access to a pre-release development build, they must uninstall the build version through the add / remove programs before installing the official release.
The problem could also be a Windows 10 update bug. So update to the latest Windows updates as well.
#11. Reinstall Plex app
Some users fix audio sync issue by removing the Plex app, rebooting their streaming device, and reinstalling the Plex app. Do this as a last resort.
One or any of these tips will solve Plex audio sync related issues for you.
FAQs
What media server is compatible with Plex?
Plex is compatible with Windows, MacOs, Linux, NVIDIA SHIELD, QNAP, NetGear, etc.
What media file type does Plex support?
Movies: TV shows, Home Videos, MP4s, MKVs, AVI, MOV, DNX
Music: MP3, MXM, FLAC, WMA, etc.
Photos: JPG, PNG, RAW, TBN, HEIC, etc.
What devices can I stream Plex on?
Browsers: Chrome, Edge, Firefox, Safari
Mobile: Android, iOS
Tabs: Android, IPAD
Desktop/Laptop: MacOs, Windows, Linux
Smart TVs: Samsung, Hisense, Vizio, Roku tv
Streaming Devices: Amazon Alexa, Amazon Fire TV, Android Tv, Apple TV, Chromecast, Roku, Sonos, Portal from Face
Consoles: Xbox, PlayStation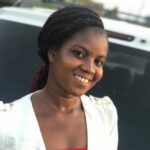 I am an experienced tech and innovation writer. It's been 2 years+ I started writing at Terecle, covering mostly Consumer electronics and Productivity. In my spare time, I enjoy reading and learning the latest happenings around the tech ecosystem.
Was this article helpful?