Rhythm Bot is the top music bot used in Discord today, owing to the fact that they have about 560 million users and over 20 million servers available. With the Rhythm Bot users can listen to their favorite music on Discord without having to leave their game and go to another app.
Discord is an instant communication app though it was initially a voice chat app for gamers, now it's available in every personal computer providing bots and features to expand user's experience. Discord is predominantly a web app that runs in a browser, it can be downloaded on your MacOS, Android, iOS, Windows as a desktop version.
Rhythm Bot is one of the music bots used in a Discord app, which enables the user play their music within the Discord app. It provides fast and easy access to all their music so they don't have to leave their game. They are more enjoyable features example, with the Rhythm Bot, one can set up DJ's which allows users make their music choice, one can configure to make the music queue easily and a host of other functions it provides.
Rhythm bots works with commands that are easy to use. Typing play and name of song will start the song immediately. It can even get the lyrics of the song if they want it to.
With it's million users, Rhythm Bot tries to provide best servers but it could fail at its function. If you encounter problem with your Rhythm bot, here's how to fix it.
Why the Rhythm Bot is not working
First things first, before the Rhythm bot can work it has to be online and summoned first. It will show online on the right panel. So if it's offline, kick it off the server and resummon. You can use the join/summon command.
Another thing that can affect the Rhythm bot is if the server station has encountered problems. This affects the Rhythm bot and prevents it from functioning.
Thirdly, the user might be using the wrong prefix, or the bot is simply ignoring already set prefix.
Again, Rhythm bot's volume might be low, also the Discord app is mute or the computer volume is low. These can be the reason the user is facing difficulties with their Rhythm bot
Rhythm has forgotten the playlist and therefore not working.
These are few of the possible causes of your Rhythm bot not working, amongst other things.
What to do if your Rhythm Bot is not working
1. Check the volume
Check the level of bot volume. To do this:
Right click on the bot in the user list shown in the right side of the screen.
Check user volume and increase it.
If it's already an okay volume, check the volume of the device and confirm with other members.
2. Check Discord and computer audio settings
The Discord volume might be off or muted, as well as that of your computer. Check your headphones too. To check volume on Discord:
Click the gear icon beside your username.
Click on app settings.
Voice and Video output.
Select check output device and volume.
Go back to your screen and press CTRL+R.

On Windows: Right click on the volume shown on the taskbar.
On Mac: Go to Apple menu > System preferences > Sound output.
3. Unmute Rhythm Bot server
Rhythm bot might be server muted because the owner of server has muted a user. You will find a red microphone on the server. In this case, admin has to Unmute by right clicking the bot in the voice channel and unlocking the 'server mute' option. The admin also has to ensure that all the mute boxes are totally unchecked.
4. Add necessary bot permission
When adding bot to server, Rhythm asks for a set of permission it needs including admin. The admin can change the permissions later to suit them. If that is the case, only the admin can change the permissions so if you are not an admin, contact them. The admin can change by going to server settings > go to roles > then > edit permissions for Rhythm role.
5. Rhythm is offline
Yes, Offline! Rhythm is not a 24hours, everyday bot; Unless you are using premium if activated on the server can stay as long as you want. Otherwise, the bot leaves the channel or goes offline time to time. Check if the bot has the green dot besides it's name to ascertain it's active status, if not then it's offline. Bot can go off due to routine maintenance. If that's the case, you can summon it back online.
6. Check for outages on the server
There could be an outage on the server. Go to Official Discord server and check outages channel. Do this by typing invite in the server, select Official Discord and join the server. Check outages for update.
Rhythm bot might not be working because it forgot playlist or is not responding to the playlist. It is advisable to use YouTube playlist or a Spotify playlist, that's where it responds quicker. Rhythm Bot does not support a YouTube mix playlist or a Spotify podcast. Be sure not to use them.
7. Check for correct prefix
Rhythm bot like every other bot uses commands which they respond to. To add to a channel type !summon, for music type !play and a host of other prefixes. If the commands are not entered with the correct prefix (!), The bot won't work. It's important you cross check for errors and typos. If prefix commands are still being ignored kick out the bot and invite again ;
Right click on the Rhythm bot under voice channel, select kick option, and after some time, invite again.
8. Disconnect and reconnect Rhythm Bot
Reconnecting and disconnecting any Discord music bot can help clear minor audio bugs, Rhythm bot inclusive. Disconnect from your voice channel and reconnect again to see if it will work.
9. Check for Discord app updates
Updating regularly keeps the bugs away. Close by clicking CTRL + Shift + Esc, reopen again and if the app is not updated, it updates to the latest version once it restarts.
10. Leave and rejoin channel
You can leave channel and rejoin channel to see if it will help reset Rhythm bot. You can do this by using a different voice channel and re-invite Rhythm bot. Type ! summon, move back to original voice channel and try to rejoin back. Also try and refresh Discord by typing CTRL + R on the keyboard.
These few guides will definitely help you fix your Rhythm bot if it's not working, if you've tried them and they don't work, you can now contact Rhythm bot support.
You can add Rhythm bot to your Discord server manually by downloading from bot's website into your server.
Quite easy!! When you download, you can now enjoy music freely without having to go from one app to another.
This article was first published on July 6, 2022 9:42 p.m. WAT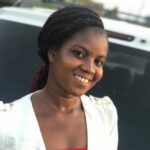 I am an experienced tech and innovation writer. It's been 2 years+ I started writing at Terecle, covering mostly Consumer electronics and Productivity. In my spare time, I enjoy reading and learning the latest happenings around the tech ecosystem.
Was this article helpful?