What does it mean to format an SD card? Formatting an SD card involves wiping out all existing data and files inside of it. When it formats, the old files are lost and it assigns a new file system FAT32, exFAT, NTFS. Here's how to format SD card.
How to setup an SD card
On your Android, you can setup SD card as portable storage or internal storage. Once you set up an SD card, you can save files, like photos and videos, you cannot install apps on the SD card,it is better off on the internal storage. You can also transfer the SD card between other devices.
SD cards can be used in addition to your device's storage, to give you more storage space.
How to set up a new SD card:
First of all insert the SD card, then swipe down from the top of the screen.

You will see a notification indicating that SD card has been detected.
Click on that notification and select SD card as portable storage or internal storage. Whatever option you want.
Format the SD card Before using.
Once your SD card is formatted, you can "Move content into it or Move content later".
How to format SD card on Android
Formatting SD card on Android device is very easy, follow these steps:
Go to Settings and select Storage then click Advanced.
Select SD card under portable storage.
Select Format.
Click Format SD card to confirm and proceed with the process.
How to format SD card on Windows
First of all back up all important files you would not like to miss. You can use USB card reader to insert SD card into computer USB port, or a micro SD card adapter that enables you insert SD card to the SD card port in the computer.
You don't need an SD card as extra storage on your system, if you want to get an important file from the SD card, simply use a card reader. Here's how to format SD card on Windows:
Connect SD card with SD Card reader.
Go to This PC.
Open Windows explorer.
Right click SD card Format.
Specify file system and set a new label to your card.
Click Start and then OK to confirm formatting.
Another alternative is to format using Disk management:
Insert SD card into a card reader and connect to a computer.
Locate and right click SD card.
Select Format.
Click Yes to proceed.
Set a new file system: FAT32, exFAT, NTFS.
Click Ok to format.
How to Format SD Card on camera
Insert SD card into the SD card slot and wait for a notification indicating that SD card has been detected. To format SD card on camera;
Go to the camera menu button.
Press multi controller and head to camera settings.
Choose Format SD card option.
Click Ok to start formatting.
How to unformat and restore data to an SD card
As long as the old data is not overwritten by new content in the SD card you formated, you can restore old files and data back in an already formatted SD card. However one effective way to do this is by using a professional data recovery software to undo format . It will send formatted device and recover lost files. Example of such software is EaseUs Data Recovery Software.
Connect USB drive to PC > Launch Software > Select SD card you formatted > Click Scan > All scanned results will be displayed when scan is complete > Use Filter or Type in the search bar to find the target file > Select files you want to recover and click Recover > Choose a location to store the file and press Ok to confirm.
You can also recover files after reinstalling Windows, after a virus attack or after an operating system crash.
In Windows 10, recover files by pressing Shift-Delete or empty the recycling bin.
How to make SD card perform better
Format SD card, Yes! Merely erasing or deleting does not fully clear everything. Formatting will wipe everything out and give you a clean start.
Format new cards before using. This makes the card ready for your device. Don't overload SD card so that it will not crash.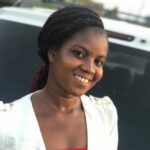 I am an experienced tech and innovation writer. It's been 2 years+ I started writing at Terecle, covering mostly Consumer electronics and Productivity. In my spare time, I enjoy reading and learning the latest happenings around the tech ecosystem.
Was this article helpful?