The dark mode feature on devices is an amazing new feature of app appearance that can help users to use their phone without taking in too much bright lights.
Ever since the advent of this feature a number of social apps offer the dark mode feature on their platform. Apps such as Facebook, Instagram, TikTok. On Snapchat, the dark mode feature still has not launched for Android users, only iOS users can use the dark mode on Snapchat. Android users can't have dark mode on their app, and they need to use third party apps to install it.
Here's a brief tutorial on how to get dark mode on Android devices including Samsung, Huawei, etc.
Why don't I have dark mode on Snapchat on my Android?
Snapchat does not offer an in-app option to change the app appearance for Android users, the Snapchat dark mode is only available for iOS users. Android users can however change their app appearance using other apps.
How to get dark mode on Snapchat without app appearance
Here's how to get dark mode on snapchat without app appearance on both Android and iPhone.
Navigate to Settings on your Android device, the search bar at the top of your phone can help you find it faster.
Scroll down and click on Display.
Go to Dark Mode.
Turn on Manual option.
Then select Manage apps in Dark Mode.
Scroll down and find the Snapchat app.
Turn the toggle on for Snapchat.
Go to Snapchat, and see that dark mode is now active.
How to change Snapchat to dark mode without an app
You can change Snapchat to dark mode without the Snapchat app on Android.
Note: This is applicable if you have dark mode as a feature on your Android device.
Open Settings.
Click on About phone.
Tap the build number 5–7 times.
Go back to the Settings page.
Then tap on System.
Select Developer Options.
Toggle the Override force-dark switch.
How to use the dark mode on Snapchat on iPhone?
Getting dark mode is really easy for iOS users. Just turn on the option using the app and use the dark mode.
Here are the steps:
Open Snapchat.
Tap the profile icon on the top left of your screen.
Tap the gear icon on top right to go to settings.
Scroll down and you will find App Appearance.
Check mark Always Dark.
The screen goes dark, and you can now use the dark mode feature.
That's all you need to know about getting the Dark Mode feature on both Android and iOS devices.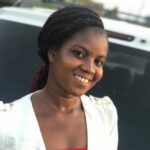 I am an experienced tech and innovation writer. It's been 2 years+ I started writing at Terecle, covering mostly Consumer electronics and Productivity. In my spare time, I enjoy reading and learning the latest happenings around the tech ecosystem.
Was this article helpful?