A reset can help you fix any issue with your PS5 controller; You either do a hard reset or a soft reset. However it's advisable to start with a soft reset.
A reset is necessary especially if you are having connectivity issues with your controller. Here's how to do a soft and hard reset on your PS5 controller:
How to do a soft reset on your PlayStation 5 controller
A soft reset is needed if you are experiencing minor with the wireless connection. Issues like; input lag, loss of pairing.
A soft reset involves turning the DualSense off and back on again; This reconnects you to your PS5 console again.
Simply press the PS5 button at the center of your controller to have access to the control center
Select Accessories
Choose the controller you want to turn off
Turn the controller off, the lights on your controller will go off
Then turn it back on, you have done a soft reset
Ensure your controller is fully charged to reconnect wirelessly, if the issue still persists after turning the controller back again. Then do a hard reset.
How to do a hard reset on a PS5 Controller
A hard reset is like a factory reset, it returns DualSense to how it was when you bought it initially before you did personalized settings.
A hard reset will return DualSense back to its default settings and every installed updates will clear off. This method should be a last resort for you to solve any issue you have with PS5 controller.
To hard reset PS5 controller, use a thin object to press the small reset button at the back of the PS5 controller for about five seconds.
Make sure that the controller is unplugged and turned off totally before doing a hard reset. Look for the small hole at the back beside Sony logo, use a thin object to press the button inside , hold for about five seconds until the lights on the controller goes off.
After that connect the controller to the PS5 using a the USB-Cable and press the PS button to re-sync the controller.
You can also visit the PlayStation Repair Diagnostic tool for help where you are confused.
There other things you can do to fix whatever issue you have with your PS5 controller rather than resetting.
You can connect the controller with a different USB-C cable, the one you are using might be faulty.
Ensure than no object interferes between your controller and console, because that can cause connectivity issues.
Update system Firmware to eliminate bugs and lags that will cause issues. Settings > System > System Software > System Software update and settings > Update System Software.
These few methods will help you troubleshoot issues on your PS5 controller.
FAQs
Why should PS5 be reset?
You can reset PS5 if DualSense is not pairing correctly with the console, or if DualSense can't recognize mother device using the Bluetooth wireless connection, or if controller can't pair PS5 with another device. There are many other issues a reset can solve.
What happens if one resets their controller?
Resetting the controller will fix the issues you have on your PS5 controller. You either do a soft reset or a hard reset depending on the issue you have.

This article was first published on October 29, 2022 5:51 a.m. WAT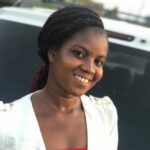 I am an experienced tech and innovation writer. It's been 2 years+ I started writing at Terecle, covering mostly Consumer electronics and Productivity. In my spare time, I enjoy reading and learning the latest happenings around the tech ecosystem.
Was this article helpful?