Rhythm Bot is one of the music bots used on the Discord app. It helps you listen to music within the Discord app, and it supports YouTube, YouTube music, SoundCloud, Vimeo, Spotify and other music streaming device to play on your Discord.
How to add Rhythm Bot on Discord
Open Rhythm's official website, you will be asked to sign in to Discord if you haven't.
Once you have signed in, you'll find "Add to Discord" as the first option in the right side bar
Click on it to open a Discord page which adds the bot to the server.
Select server in the menu and click on control. Note if the server is unavailable, chances are you don't have the necessary permission to add bots to that specific server. If that's the case, contact the admin or moderator to add the bot for you.
Rhythm will ask for admin's permission, turn off and click on continue.
Allow Rhythm bot to access Discord server
Review permissions and click on authorized pass
Do the captcha verification (just to ascertain you are human)
Open the server which you have added Rhythm bot to, you will find welcome message from Rhythm and some other info. Now you've successfully added Rhythm bot to your Discord server.
To play music on Discord using Rhythm Bot
Join a voice channel and type your prefix+command e .g (!play) to start playing .
If you are not in any voice channel, you will see "You Have To Be in A Voice Channel To Use This Command" error message.
To fix that simply join a voice channel by clicking the name of any audio channel on the left panel. Any text channel you type in command will play on the voice channel.
Your avatar will appear on the voice channel you have joined .
To use Rhythm Bot after you've successfully added it to server, you need to understand that Rhythm bot uses a prefix(!).
You can use a number or commands with the prefix like play, resume, skip, shuffle, queue, loop, playback and many other similar commands. You need to type the command and name of song or sing URL to start playing for everyone in the group.
These are few commands you can use:
| | |
| --- | --- |
| !play \[ song name/] | Plays the song with that specific name from wherever ( YouTube music or Spotify) |
| !Play \[Song artiste/] | Plays the first found song by the artiste |
| !skip to | navigates to any song on the queue |
| !search/find \[Song name/] | Shows you results that matches your search query |
| !Rewind | Rewind the song to any point |
| ! Lyrics | Shows lyrics of song currently playing |
| !Play again | plays the current song again |
| !Stop | Pauses music |
There are several other commands available that makes using Rhythm bot easy. These commands are usually automated so you don't have to repeat them severally.
If you don't want people to spam Rhythm commands on all your channels, create a separate music control text channels by clicking on the plus+ sign beside text channels > Give the channel any music control related name you can think of and remember easily > click on create channel.
If you are experiencing issues with connecting Rhythm bot:
Make sure your bot is not muted
Verify that bot has the appropriate permissions
Make sure bit is online
Reset audio settings of your device
Verify you've entered the right command and prefix.
Rhythm bot is absolutely free and offers high sound quality, stability and easy to use. However you can subscribe to premium service to get other better options like audio quality, volume control options, auto play option, always play feature and also enables you play 24/7.
You don't need to play music outside the Discord app which is quite stressful, Rhythm bot makes playing music easy while you are using Discord and if Rhythm bot is not working, we have already listed possible guides to get it fixed.
This article was published on July 12, 2022 9:01 a.m. WAT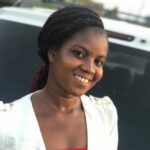 I am an experienced tech and innovation writer. It's been 2 years+ I started writing at Terecle, covering mostly Consumer electronics and Productivity. In my spare time, I enjoy reading and learning the latest happenings around the tech ecosystem.
Was this article helpful?