You must have heard of the television series Dickinson! In this 15+ Teenage series, Emily Dickinson vows to be a great poet. It is such a great show with lots of humor. If you are a Dickinson fan, you might wonder if there are other places to watch Dickinson other than in Apple TV. I mean, what if my Apple TV goes out Of service? How do I watch my favorite show?
How to Watch Dickinson Without Apple TV
So, where can one watch Dickinson without Apple TV?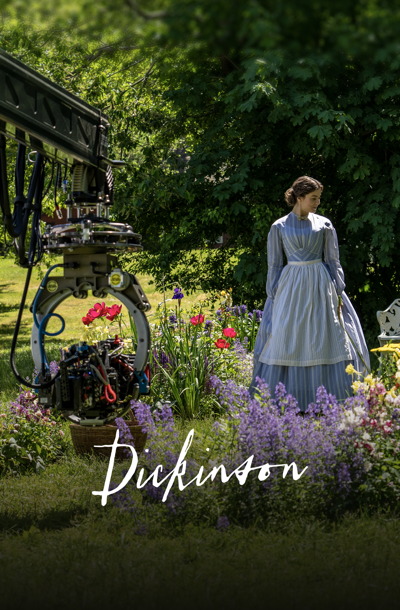 Dickinson is an Apple TV original show exclusively available only on an Apple TV+ subscription. You can use the Apple TV+ app which is supported on any smart TV like the Samsung, LG, Roku, Vizio, Sony. You can also mirror it on your iPad, iPhone, Mac, gaming consoles, and most streaming devices, provided they are original versions.
Unfortunately, you can't watch Dickinson on other streaming platforms like Amazon Prime, Hulu, HBO MAX, Disney+, or Netflix. Even if you have an active Apple TV subscription. For Non Apple TV users, to watch this show everyone is talking about; you are required to have an active subscription on Apple TV. This costs $5 a month, and you can gain full access to all the rib-cracking episodes in Dickinson.
Fortunately, there is a 7-day free version that allows you to watch a few episodes and decide whether it's something worth your money so you can subscribe. Also you can cancel the subscription anytime.
Open the app store on the smart device of your choice.
Using the search bar, Search the Apple TV+ app
Select the Apple TV+ icon click the Get button to start installation.
Click Open to launch and set up the app.
Sign in to the Apple TV+ app and enjoy a free 7-day trial with your Apple ID first.
Lastly, search for Dickinson on the search bar and watch from any device of your choice.
Here's how to watch Dickinson on the official website:
On the Website Open a browser on your smartphone or smart TV and go to the Apple TV.
Tap the Sign-In button.
Use your Apple credentials (ID and password) to Sign In.
Complete the two-factor authentication for security purposes
Search for Dickinson on the website and stream.
Here's how to watch Dickinson on iPhone
On an iPhone download the Apple TV + app from the app store.
Tap Get to start installing.
Launch the Apple TV + app.
Input your Apple TV credentials to log in to the paid subscription.
Get the 7-day free trial Search for Dickinson and stream any episode of choice.
You can also watch the Dickinson show on other devices like your iPad, Smart TVs, etc. As long as they have the Apple TV subscription you are good to go.
Is Dickinson on Amazon Prime?
No! Dickinson is exclusively available on the Apple TV+ streaming platform for users with a paid active subscription. Amazon Prime subscribers with premium versions are as well excluded from these series with no option for download.
Can I watch Dickinson Using Netflix?
No! Dickinson is not on Netflix even with its subscribers' vast series collections and movie lineups. Explore Apple TV+ pocket friendly prices and seven day free trail to watch your favorite show. We have searched, their particular series is not on any other subscription streaming platform. Sorry!
On how to watch Dickinson without Apple TV, we are sorry to announce there are no other options except getting an Apple TV subscription.
Was this article helpful?