An Internet Protocol Television (IPTV) delivers television content over Internet Protocol (IP) networks; against delivery through traditional terrestrial, satellite, and cable television formats. In other words IPTV is live television through the Internet.
IPTV uses the Internet protocol but is not limited to television streamed from the Internet (Internet television). Nikon IPTV is one of the fastest growing IPTV aimed at improving, planning, collaborating and recruiting processes to offer the best IPTV service.
Nikon IPTV includes over 10,000 channels, a VOD, one connection, and many more offers for $12.00 per month. A lot of people are skeptical about the Nikon IPTV because this TV service is not available on the Amazon App Store or Google Play Store, which is sometimes a warning sign.
However this IPTV service hosts over 10,000 live channels in various categories. Their standard package includes; international, sports, PPV, entertainment, news, and other channel categories. Only requires one connection, but users can get more during registration if they so prefer.
There is a free trial option where new users can test out this service. One can install this internet-protocol TV on any Android-powered device like the Amazon Firestick, Fire TV, Fire TV Cube, NVIDIA Shield, and more.
Nikon IPTV servers operate 24/7, using artificial intelligence technology for server stability. These servers are described as anti freezing servers because they are frequently upgraded to eliminate freezing.
This IPTV connects to unlimited TV premium channels with 4K resolution. All smartphones (iPhone, Samsung and All Android Phones), smart TVs (Samsung, LG and All Android TV TVs ), Computers ( Linux, MAC, WINDOWS ), MAG Box 25X and STB Emulator, and IPTV Devices (Receivers). You can easily set up your IPTV subscription in any of these devices.
How to setup Nikon IPTV
You can install Nikon IPTV on several popular streaming devices. Example; Amazon Firestick, Fire TV, NVIDIA Shield, Android TV Boxes, Chromecast, Android phones, tablets, and any device running the Android operating system.
NOTE: In order to install the application for this service, you must first register for a subscription on their official website.
Is Nikon IPTV safe?
A lot of users are scared to use this service as its legality is being questioned. However, a virus scan did not find any malicious software on Nikon IPTV. But one should always protect themselves when streaming content from an unverified IPTV service.
Using a VPN is strongly recommended, especially for these unverified IPTV services; it helps to secure your identity and anonymity when using IPTV services like this.
Nikon IPTV Channels
Nikon IPTV provides over 10,000 live channels starting at $12.00/month with their standard plan. Channels such as entertainment, sports, kids, international, music, and much more. There are also options for PPV, major sports channels, and other offerings not included in some services.
As for the pricing, this IPTV offers various subscription plans for new users.
The popular ones include;
$12.00/month for over 10,000 channels, VOD, and one connection.
$25.00 for 3 months and over 10,000 channels, VOD, and one connection.
$40.00 for 6 months and over 10,000 channels, VOD, and one connection.
$55.00 for 12 months and over 10,000 channels, VOD, and one connection.
Paying month to month on any IPTV service is highly recommended. If you pay annually, service might go offline or you might not enjoy the channels anymore so you might want to discontinue the service.
You can use the official website or download the stand-alone application, if you don't want to use an IPTV player. Nikon IPTV provides an M3U URL. You can use this service with IPTV Players such as IPTV Smarters, Perfect Player, Tivimate, and others. Remember to use a VPN to hide your identity.
Or install the Downloader app on your device if you want to use the app.
Other IPTV Features
You can add channels to Favorites; Some Live TV services lack this feature.
You can add external video players which is another great feature.
If you need any help with this service, you can contact their 24/7 customer support to get the help needed.
FAQs
What is Nikon IPTV all about?
Nikon IPTV is an IPTV service that provides live channels at an affordable price.
What channels does Nikon IPTV have?
This IPTV service has about 10,000 channels in several categories including entertainment, sports, news, international, and more.
How much does this IPTV service cost?
This IPTV service costs $12.00/month for the standard plan with one connection. There are also additional plans available.
What devices does this IPTV service support?
Nikon IPTV service is available for installation on any device that runs the Android operating system. This includes the Amazon Firestick, Fire TV, and any Android device.
Is Nikon IPTV legal?
For now, it is hard to ascertain the illegality of the Nikon IPTV . but it will be publicized, once this  IPTV service is deemed illegal.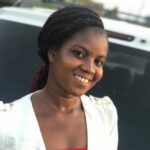 I am an experienced tech and innovation writer. It's been 2 years+ I started writing at Terecle, covering mostly Consumer electronics and Productivity. In my spare time, I enjoy reading and learning the latest happenings around the tech ecosystem.
Was this article helpful?