Nowatch device is termed the world's first 'Awareable' watch. There are different health tracking watch but the Nowatch takes a different turn in the history of health tracking watches. It offer most features you expect from a health tracker and even more.
The company is on a mission to push back against anxiety, stress, overstimulation. This watch has been made to track these things related to your health and give you feedback to help you live a well balanced and healthy life .
In an interview with tech crunch,the CEO and Co-founder of Nowatch Hyke Muntinga explains ;
Five years ago, I lost six of my dear friends in one year. In those moments, you realize that life and death are so close together. Two and a half years later, I found out that I'm going blind through a rare disease called PXE. That was a wake up call not to get lost in distractions, I have to live right now.

Hyke Muntinga
This to an extent inspired the company to create NOWATCH .
Everything you should know about Nowatch
This device has no screen and uses gem stones designed faces, styled like a jewelry and looks cool from the outside.
On the inside, it uses an advanced health tracking technology that works as soon as the wearer has it on their wrist, and all day long.
It has Philips Electrodermal Activity (EDA) And the Biosensing Technology. This technology measures changes in sweat gland activity via ones skin conductance.
This Biosensing Technology sends a small and not harmful signal to the skin and measures changes in electrical conductance.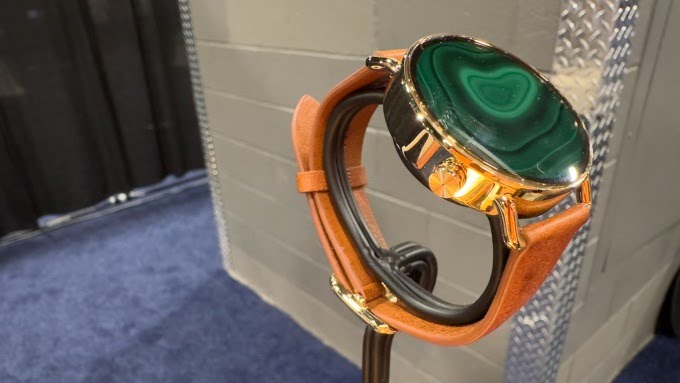 It is solely a health tracking watch and therefore has no option to see the time. It has the capability to estimate ones stress level and send subtle vibrations to the wearer to help them become aware of their stressors and emotional outpours.
The watch hears the wearer's biorhythm which aim is to measure and remind wearer of their health, it also uses the measurements to estimate cognitive zones like how clearly one can think, mood and stress.
This watch can predict stress and hour in advance, the goal of the company is to see how extreme stress affects individuals habits and works towards helping people change these habits or stay away from things that influences this habit.
In addition, the biotechnology tracks users mental and physical health, measures breath rate, heat rate, skin temperature, blood oxygen, skin conductance amongst other things.
The watch readings is not only displayed on the watch screen, there is an app you can download on iOS and Android. The app has beautiful visualizations to help users reconnect with their body through the app.
The app displays the physiology of users, offers insights and advices on how users can live a more balanced life. You will find a green and red PPG sensors ( Photoplethysmography), EDA, Accelerometer, Barometer, as well as temperature sensors which contributes to give you accurate readings about your health and body.
The watch has a battery that can last up to 4 days, depending on the user. The outer body is designed with gemstones. The CEO confirms that they are working with some artists and jewelry makers, they are making a limited edition of Nowatch using moonstones, meteorites and original gemstones.
This means the face has been replaced with gemstones and not the tiny smartphone display we are used to from Apple, Samsung, and Google.It does not deliver much notifications and there is not time in the watch, the company considers time a distraction to the real purpose which is health tracking.
The price is at €363 with a lifetime membership if one orders now. The Nowatch device will be configured with a selection of three different colors, eleven stones and discs, seventeen different straps to choose from. Materials made from ethically sourced materials, with no compromise on quality and sustainability.
Once you sign up for membership, you get to enjoy a real time data driven insights, full data privacy, privacy security, well being recommendations, guided exercises, educational contents every month.
Users can pick either Monthly, yearly membership or a three year membership. There is a one month free trial for whichever one is picked. The watch will be available from next week and so users are advised to get their orders in.
This watch is one of the best innovations of 2023 and truly the world's first 'Awareable' watch.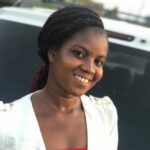 I am an experienced tech and innovation writer. It's been 2 years+ I started writing at Terecle, covering mostly Consumer electronics and Productivity. In my spare time, I enjoy reading and learning the latest happenings around the tech ecosystem.
Was this article helpful?