When your Apple Watch touch screen won't respond to touch, it will be difficult to do anything with your Apple Watch which can be very frustrating.
Why is Apple Watch not responding to Touch?
There are a few possible reasons your Apple watch is not responding to touch; they are:
Dirty or covered fingers: If your fingers are dirty while operating the watch, the Apple watch will not respond to touch. Or if you are wearing gloves or your fingers are covered in something, your Apple Watch will not be able to recognize touch. Ensure your fingers are clean.
The Apple Watch screen is dirty: If the screen of your Apple Watch is oily, wet, or even dirty the responsiveness will be affected. In this situation use a cloth to clean the screen gently.
Apple Watch is in the water lock mode: If there is a water droplet icon at the top of your watch's screen then your Apple watch is in water lock mode. This can also affect screen responsiveness.
Apple watch is in accessibility touch accommodation setting.
Screen protector is affecting use: That new screen protector might be affecting your Apple Watch. Check if it is fitted correctly, then Re-apply it and see if the issue is solved. Sometimes you might be using a screen protector that is not compatible with the Apple watch, please check for compatibility while choosing a screen protector.
The best screen protectors for Apple Watch are made of tempered glass. It must be anti-shatter and scratch-proof. We recommend a screen protector rated at a strong 9H hardness level or above that is best for any accidental drops, bumps, or scratches.
Your Apple Watch is frozen: If your Apple Watch is frozen, it won't be able to respond to touch. Press and hold the Digital Crown and the side button at the same time, until you see the Apple logo to restart the watch.
How to fix an unresponsive Apple Watch screen?
There are different methods for fixing an unresponsive Apple Watch. If the solutions mentioned above did not work, then try these solutions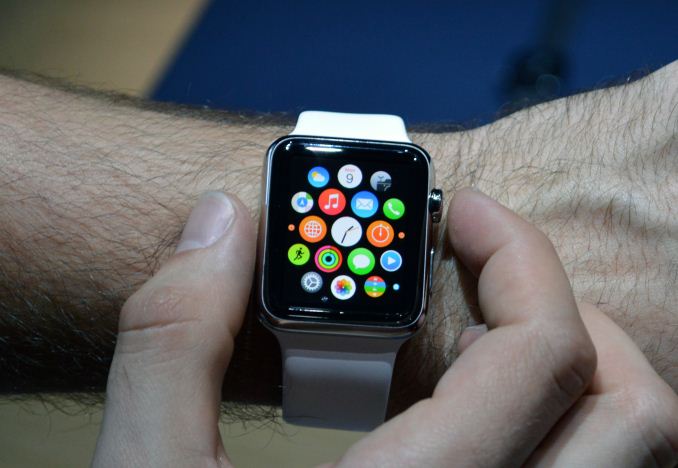 #1. Force-restart Apple Watch
Restarting the watch fixes a lot of problems. Simply hold down the Digital Crown and side button for 10 seconds until the Apple logo appears to restart the watch.
#2. Disable water lock mode
To disable the water lock mode:
Press and hold the Digital Crown on the side of the Apple Watch.
Turn the digital crown until the circle turns blue completely.
Keep turning the digital crown until the screen says Unlocked.
You will hear a bunch of beeps indicating your watch is clearing any water that remains in its speaker.
Once done, tap and touch your watch's screen to see if the issue is cleared.
#3. Close unnecessary apps on the Apple Watch
If an app is causing the issue , avoid using that app. There may be an issue with the app rather than your Apple Watch, so avoid using it or find an alternative app to use.
#4. Update Apple Watch
An outdated watch can carry issues such as the Apple watch not responding to touch issues. Update the WatchOS via the Watch app on your iPhone, then check to see if it corrects the issue.
#5. Re-sync your Apple Watch
Un-pair the Apple watch from your iPhone and re-pair it again.
To unpair an Apple Watch:
Go to the Watch app.
Select All Watches.
Click the information icon next to your watch.
Click on Unpair Apple Watch.
Pair your Apple Watch with your iPhone again and check if the issue is resolved. Then restore the backup to get back your data.
This method can be time-consuming, but has been known to fix the screen issues. Or, try resetting it entirely and avoid restoring the backup. There might be a problem with the backup, and restoring it will only replicate the issue.
#6. Contact Apple support
If none of these fixes have worked, it is best to contact Apple Support. Hardware issues with the touchscreen will need to be repaired by professionals. The Apple support team can help.
FAQs
Can I factory reset an Apple Watch if the touch screen isn't working?
Yes. It can even be a quicker solution. To reset your Apple Watch with your iPhone:
Launch the Watch app.
Select the device from My Watch.
Click the information icon.
Unpair Apple Watch.
This will erase the watch and restore it to factory settings.
How do I calibrate the touchscreen on an Apple Watch?
To adjust Apple Watch's touchscreen sensitivity:
Go to Settings.
Click on Accessibility.
Select Touch Accommodations.
You can personalize the touch screen's response to touches based on a specific duration or disable multiple touches.
An unresponsive Apple watch is never a good thing. We hope these fixes helps you fix the "Apple watch not responding to touch" issue.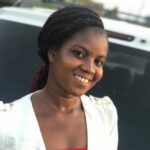 I am an experienced tech and innovation writer. It's been 2 years+ I started writing at Terecle, covering mostly Consumer electronics and Productivity. In my spare time, I enjoy reading and learning the latest happenings around the tech ecosystem.
Was this article helpful?