Note taking is an essential part of life, sometimes we need to take down important information. With the advent of technology, iPads are now a thing, and there are apps that one can use to take notes on an iPad effectively.
How to Choose the Right App for your Needs
Before we delve in, here are the essential things a note app for iPad must have:
Apple Pencil support: A good note taking app must have full Apple Pencil support, with pressure sensitivity. It also must have tilt support to make writing on the iPad screen feel like paper. If the app has full keyboard support, it is a bonus point for people that want to type on the app.
Multi-device syncing: A note app should be able to sync easily with multiple devices as some users write on their iPad but will need to access their notes from other devices. So if the note-taking app can sync with other devices, and lets users access and edit their notes from other devices, then the app is definitely a ten-ten.
Organizable: A good note-taking app should have organization tools. This includes folders, categories, tags. These tools make it easy for users to find their notes easily.
Exporting and sharing options: Good note-taking apps should offer exporting and sharing options. One should be able to archive, print, or email notes, with no qualms.
Best note-taking apps must have functions that make note-taking productive. This includes audio recordings, linking, images and video imports, handwriting recognition, etc.
The Best Note Taking App for iPad 2023
Here is our pick for best note taking app for iPad:
#1. Evernote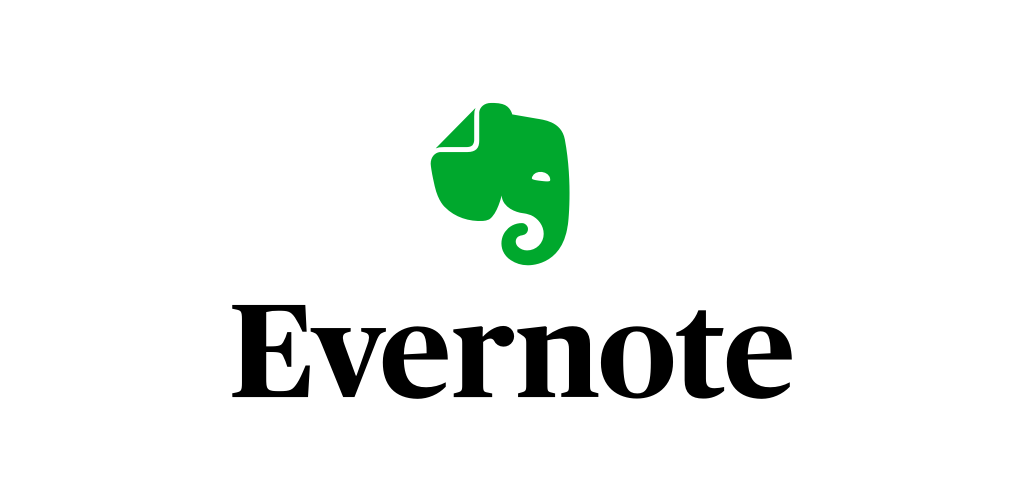 Evernote is one of our picks for the best note-taking app. It offers up to fifty templates which you can choose from to create and take notes; there are template options for work, school, and personal categories. There is also a dedicated section for taking notes, as well as a 'Tasks' section for to-do-lists, and checklists.
It allows users to organize their information in a way they most prefer and keeps your notes neat and organized, by separating texts and handwritten notes. Editing and formatting your notes is easy on the note app, and very similar to the way it is done on Microsoft Word or Google Docs.
There are also other great features that will help take efficient notes; there is a web clipper, audio recording features, and PDF markup tools.
Pros
The task section helps you to organize to-do lists.
Ability to keep your notes neat and organized.
Ability to sync across devices in real time.
The web clipper allows you to capture information from your desktop for later use.
Cross-platform compatibility and real-time syncing allow you to work anywhere, anytime.
Cons
Users can only hand write with Sketch mode.
Users can connect to the calendar and add reminders to the task lists but they are locked behind a subscription.
Pricing
Free plan has limited functions and features. A monthly subscription of $14.99, or a $129.99 yearly plan gives you more features.
#2. Microsoft OneNote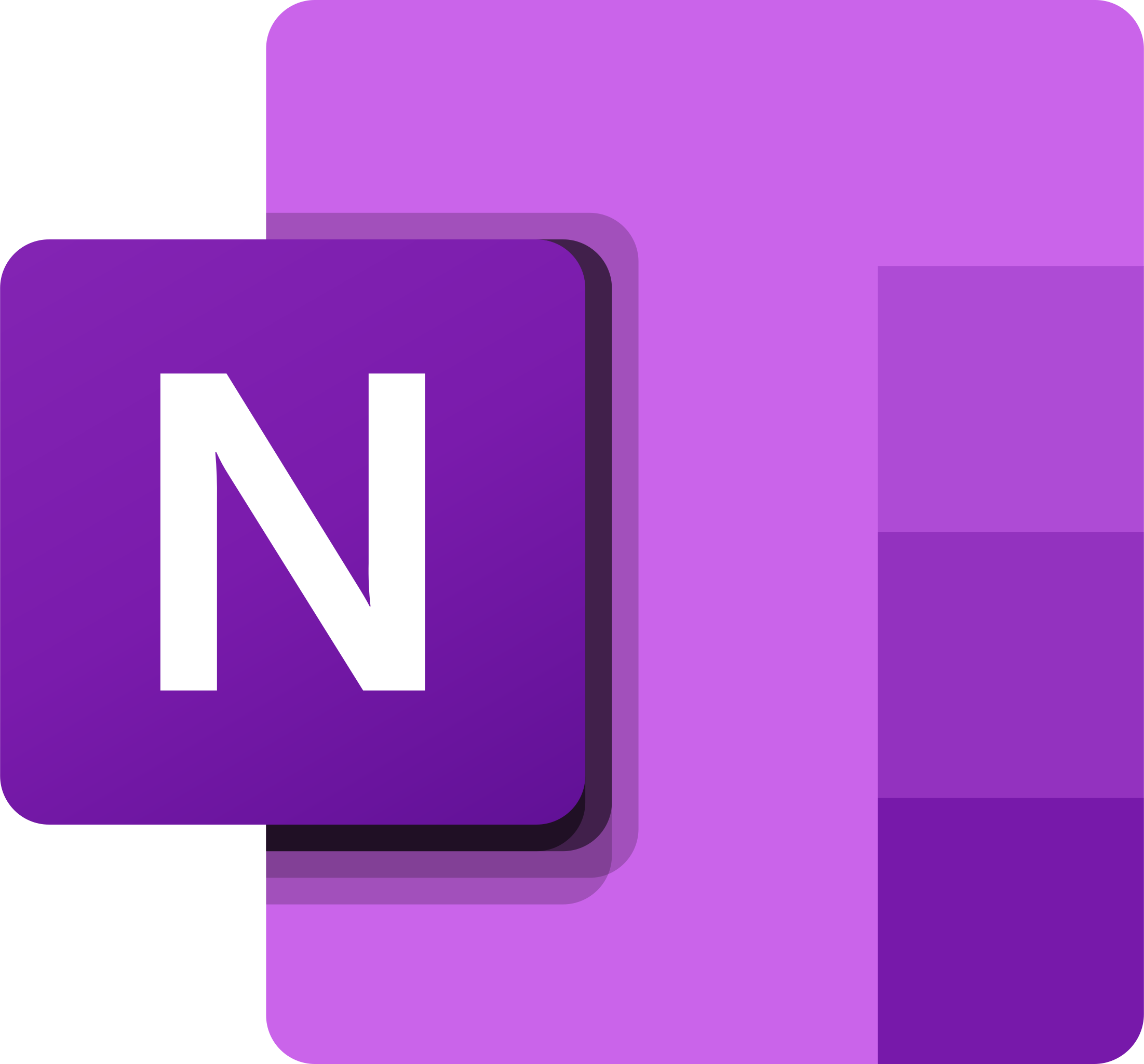 The Microsoft OneNote is a keyboard-based note taking app compatible with iPad, iPhone, Mac, PC, and Android. However, it also features a handwriting component that works hand-in-hand with the texting feature. The writing tools are on the Draw tab at the top of the screen to access your writing tools, and you can use the tools with Apple Pencil.
OneNote only has one pen type, yet you can change the size and color to fit your note-taking needs. The app's Ink Color Selector is like galaxy, marble, and glitter colors. OneNote also has features like a Math Assistant and audio recording, students can use greatly. Web clipper helps you to capture content from the internet and record videos.
Pros
Ink Color Selector in this app allows you to really get creative by choosing from different color options like galaxy, marble, and glitter.
The Math Assistant can solve equations.
Free version offers complete access to all its features. While the subscriptions are necessary for storage purposes.
Cons
Automatically opens to the last screen making it impossible to start a new note or find a different note.
The app only backs up to its own servers. It doesn't allow for backup to any other cloud service.
Has only 5GB of storage included in the free plan, to get more storage you have to subscribe.
Pricing
The price is free but with less storage. Note: You can get 100GB of storage for $1.99 monthly subscription. And a 1TB of storage for $6.99 per month.
#3. Apple Notes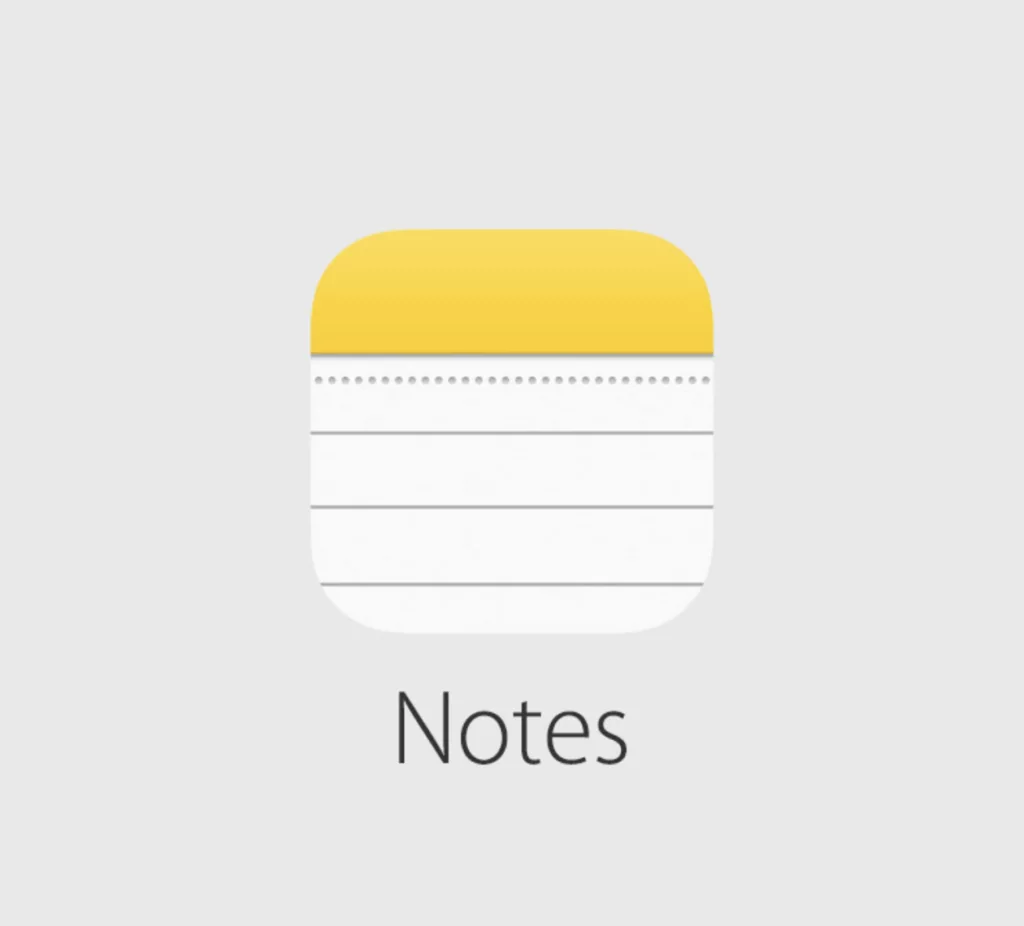 Apple Notes is one of the best text notes made by Apple. The Apple Notes are always pre-installed on your iPad, and is compatible with macOS, and iPhone devices.
It has a great user interface offering an intuitive user experience. You can sync easily with iCloud.
Apple Notes comes with the regular note-taking tools like the pens, highlighters arranged in a toolbar that can be moved around on the app screen. You can set up tables and an interactive checklist.
Apple Notes has the Apple Pencil that supports handwritten text and sketches. To use the Apple Pencil to write, you have to add a handwriting section to your note. Fortunately, you can insert multiple "Pencil sections" within a note.
Other key features are; it allows for photos, and videos, it offers basic text formatting options e.g. checklists, lists, and headings. The Apple Pencil also allows shading when drawing, just tilt your Apple Pencil to enable shading.
The Quick Note feature allows you to take quick notes without opening the Notes app, you can quickly put down a thought, save content from the web, etc. Quick Notes will appear in a folder in the app so that you can find it easily.
Pros
Easily recognizes handwritten phone numbers, dates, addresses.
It is a free note taking app.
Uses Apple Pencil for drawing and sketches.
Can sync easily with iCloud, across all your Apple devices.
Cons
Lacks some customization features, you cannot create organizational structures.
Cannot combine typed text and handwriting within the same note. To handwrite with Apple Pencil, users have to add a handwriting "section" inside a note.
The app treats PDFs and other imported files as attachments, they are not integrated into your notes. It has limited PDF annotation and markup capabilities.
The app lacks audio recording features but you can dictate notes to it.
Pricing
Apple notes is a free app and is pre-installed in your iPad.
#4. Zoho Notebook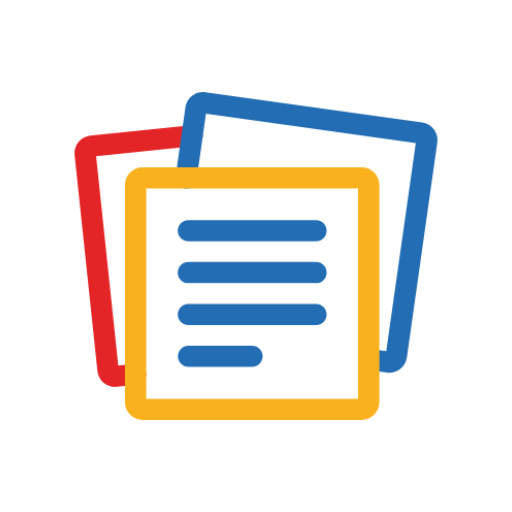 Zoho Notebook is a note-taking app compatible with macOS, iPadOS, iOS, Android, Windows, Linux.
Zoho Notebook stands out for its organization. The notebook operates like a folder, and you can store any note type, whether text notes, to-do lists, checklists, or sketches.
Individual notes inside the Zoho Notebooks are called Cards; they are brightly colored and look like sticky notes. The background color on every note makes it easier to visually differentiate between topics, and you can change the color to suit your preference.
Zoho Notebook supports both handwritten and typed notes but you cannot combine the two within the same note. Your "sketch" notes take up the size of your iPad screen, and you cannot add pages or change the canvas size.
Another great feature of this app is that you can connect the Zoho Notebook to thousands of other apps with Zapier integrations which allows you to create a text card in Zoho Notebook whenever you have a new note.
Pros
The subscription price is an affordable price for the features they offer.
It has a great user interface easy for all to navigate.
The free plan has great features.
Cloud storage is great for saving ones note.
Cons
Missing some basic functionalities.
Notes are presented as cards so there is no list view.
Pricing
Zoho Notebook is free. But with a monthly subscription of $1.99. You get more storage, powerful search ability, and other cool features.
#5. Google Keep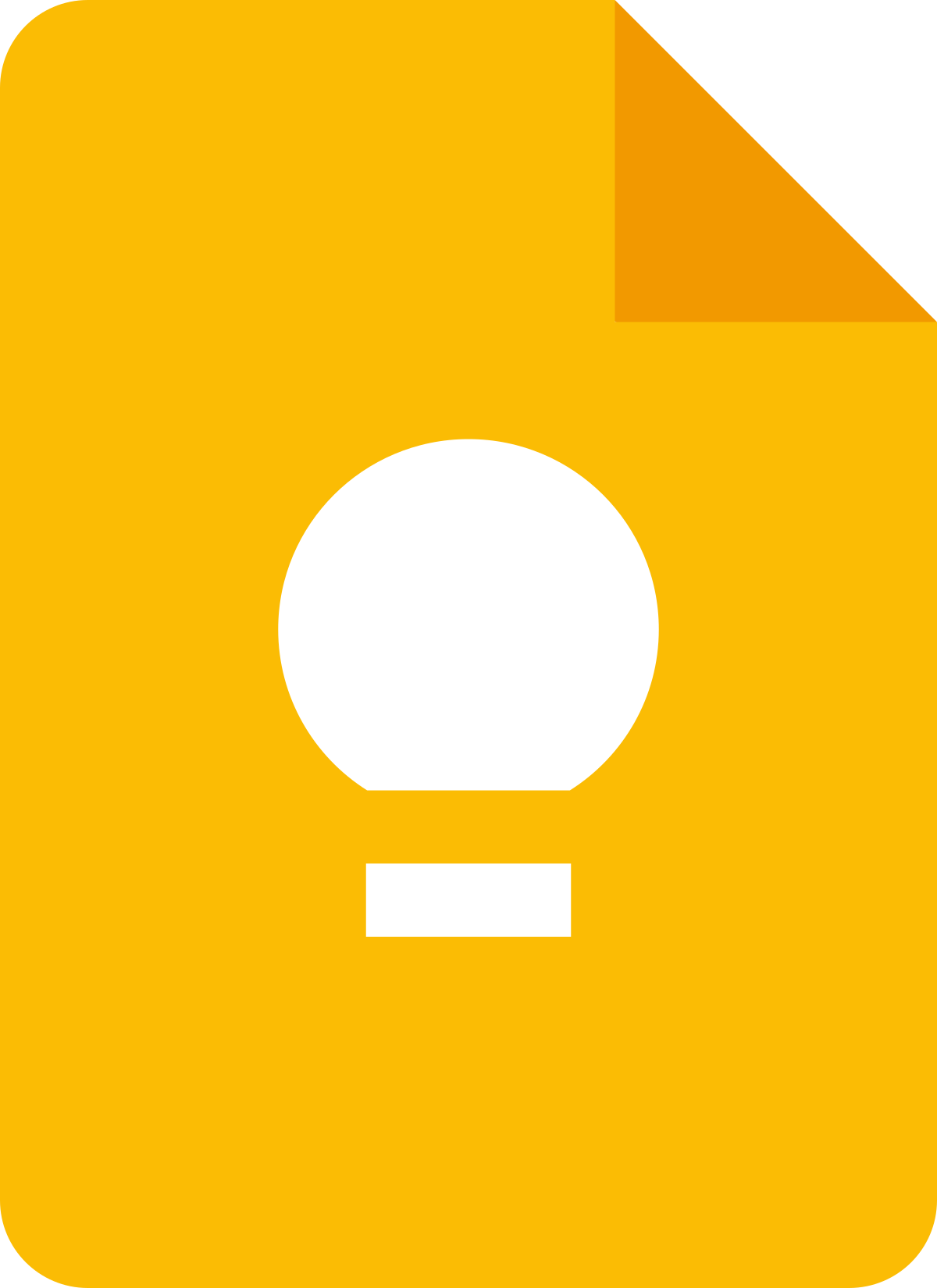 Google Keep is our next pick for best note-taking app for your iPad. The Google Keep app makes it easy for one to put down their thoughts or make a to-do-list.
On the app, users get to add notes, add a to-do-list, edit already-made notes, use photos to enhance their notes, and add recorded notes to be transcribed by the app. The note is organized on the app and you can easily find them later on the app even through search.
Photos can be added either by; snapping one on your device, choosing from an existing photo, as well as drawings. Checkboxes are automatically hidden when you check each one off, but the note itself will be saved unless you delete or archive it.
When you make notes on the app, you can share it with friends and family easily using a suite of collaboration tools. Just tap the "hamburger" menu > Click on "Collaborator" to add the collaborators' email addresses > Then select "Share" to copy the note to where you want to.
There's a reminder feature on the app, so you can add your appointments and the app will remind you of it when the time comes. You can set either time or location-based reminders.
Google Keep allows users to connect and sync their notes to other Google Workspace software programs. Notes can be synced with Google Docs, Gmail, Google Calendar, Google Sheets or any of Google's software programs. The Google Keep app is very compatible with your iPhone, iPad, or Apple Watch.
Also, notes are saved to Google Drive, so one can access their notes from any device as long as they log in with their Google account.
Another key feature of the Google Keep note-taking app is that you can copy text from images by clicking the "Grab Image Text" to copy text from an image.
Pros
It is great at organizing notes. The notes are organized either chronologically or as a grid. You can rearrange the notes by dragging and dropping individual notes to your preferred location.
You can also color-code so you can easily differentiate between different kinds of notes. There are also labels to differentiate notes, and you can pin important notes.
Notes are also searchable on the app.
Google Keep gives users so many customization options without overwhelming the experience.
The app is easy to use with a clean interface and general ease of use. Making note-taking easy.
Cons
Cannot combine text and handwritten notes
Does not use the Apple Pencil for drawing sketches.
Pricing
Google Keep is free, and there is no premium version. You just need to login with your Google account.
#6. Milanote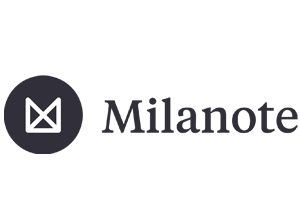 This app is very compatible with iPadOS, macOS, as well as other iOS devices, Windows and Android devices are not left out.
Milanote stands out as it is the best for creative project planning. Here, you can type text, do handwritten notes, include links, photos, videos, and other media relevant to your notes.
Milanote offers different built-in project plan templates, stock photos, task organization materials, and other tools to empower you creatively. Designers, writers, script-writers and filmmakers, marketers, and other creative use Milanote a great deal as it helps them develop creatively.
Milanote is open to writing, typing, or adding elements anywhere. It is also structured to auto-align elements and offers other formats, such as color cards with built-in HEX codes, comment cards, tags, and also threads. This note is similar to Google Docs in a way.
Pricing: the free version offers up to 100 notes/10 files. But with $12.50/monthly subscription for individuals, $49/month for up to 10 users, and $99/month for 50 users you get the full features.
Pros
Milanote's interface is beautiful and feels like bullet journaling.
Users can adjust the boards to any length or width which is a fantastic feature.
The app offers templates and real-time collaboration. One can integrate Milanote with other programs that help the collaboration process.
It has tons of features that aids creativity.
Cons
The free version does not have more features as the paid version.
#7. Notability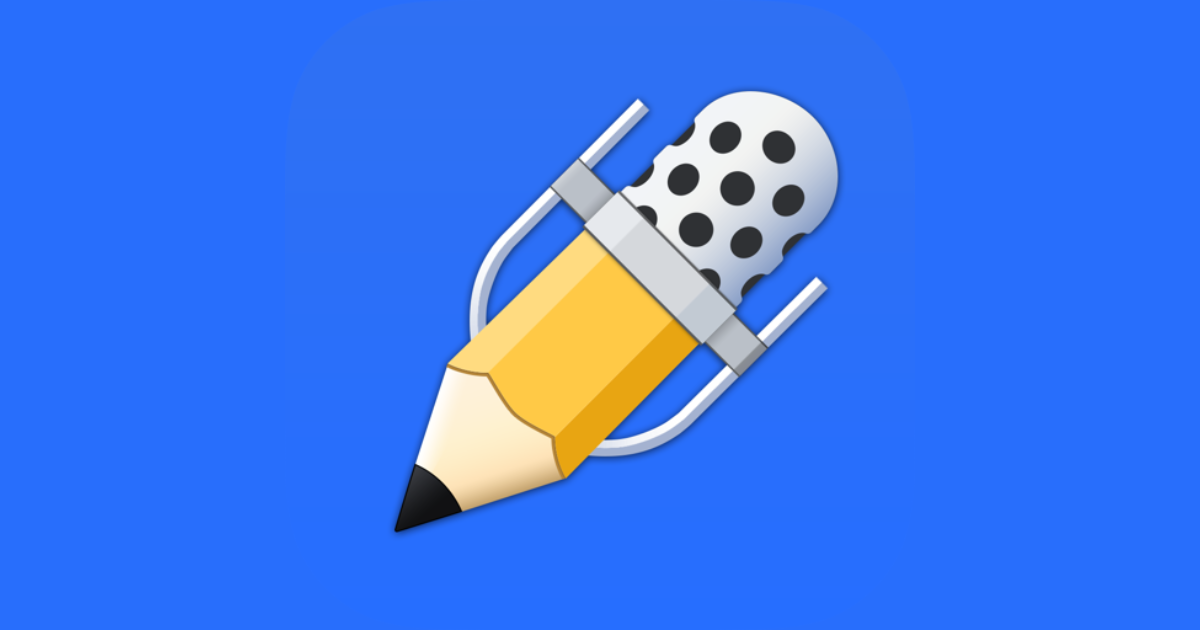 The Notability app is mostly used by students and is very compatible with iPadOS. Notability is well-known for its audio recording and audio syncing features, meaning you can record audio and sync it with your handwritten notes. Its great interface makes navigation simple and easy for its users.
You can switch between folders/sections using the left sidebar. The + New button in the top is where you tap to create a note.
Other features include multi-note support that enables users to open two notes and arrange them in the app to aid multitasking. With the Pencil tool, you can draw and sketch easily.
There are different multitasking tools and technologies that make it easier for students to take notes during classes, meetings, conferences.
Pros
The multi-note feature allows users to easily compare and work on multiple documents simultaneously.
Users can create and save their favorite tool colors for fast and easy reuse with the preset feature..
With the math conversion feature available for premium users only, users can convert handwritten calculations into common mathematical expressions.
The Pencil Tool allows users to draw and sketch, it has pressure sensitivity and tilt-activated shading best for note-taking apps.
Cons
The free plan does not offer iCloud syncing. This means your notes are not backed up.
Limited note edits on the free plan, and users might be unable to continue taking note without an upgrade. All the full features are offered in the paid.
Ability to organize is constrained by the software.
Pricing
The free plan is available for limited features. But with a $14.99 yearly subscription for the premium plan you get unlimited features.
#8. GoodNotes 5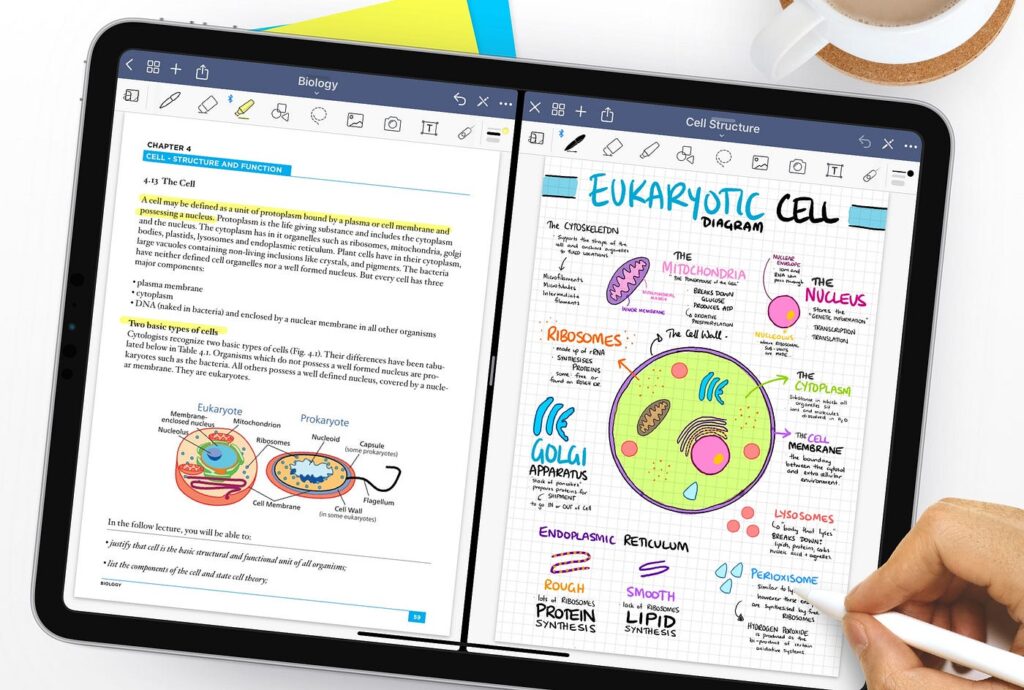 The GoodNotes note taking app is compatible with macOS, iPadOS, iOS, Windows, and Android. There is a free version and a paid version, all depending on what you want. On this app, you can organize notebooks into folders, there is also a feature to star(*) your favorite notes.
There is a handwriting and sketching with Apple Pencil on the GoodNotes app.
Notes in GoodNotes are like a bunch of pages or a physical notebook. You have to swipe through to get where you want. However, you can add key pages to the outline or bookmarks sections to mark the notes and access them easily.
There is an audio recording feature. Just tap the microphone icon to start recording the audio, and tap again to stop recording. After recording, a wavy audio line icon appears to enable you replay or delete clips. With this feature, you can take notes easily in fast-paced meetings or conferences.
With GoodNotes, you can work on two documents at the same time by splitting your iPad screen. You can import PDF to work on them, you can store digital stickers and reuse them.
Pros
Can combine handwriting and text. You can start writing with an Apple Pencil, and then insert a text box.
Has an intuitive user interface
Offers the most important features in a note-taking app.
GoodNote 5 is compatible with iPhone of iOS 15.4 or later.
Cons
All the relevant features are offered when you subscribe. The free version does not have much.
Pricing
GoodNotes has a free version that gives you 3 notebooks, it features a handwriting AI note-taking feature and 20 min limit on audio recording per notebook, plus limited access to exam practice materials.
With a yearly subscription of $9.99, you get unlimited notebooks, handwriting and typed AI note-taking features, unlimited audio recordings, as well as unlimited access to exam practice materials. Also, you get bonus stickers, templates, and stationery. You can now export your documents without the GoodNotes watermarks on them.
With a one-time payment of $29.99, you get unlimited notebooks, handwriting and typed AI note-taking features, unlimited audio recordings, unlimited access to exam practice materials, bonus stickers, templates, and stationery. Also, you get to export documents without watermarks.
#9. Notion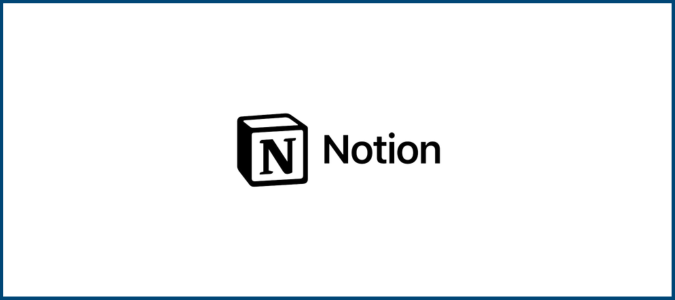 Notion is another app for note taking compatible with iPad, it enhances productivity and offers other organizational tools. It helps you manage your tasks, make to-do lists, and one can create custom templates, add photos and videos plus web content to their notes.
You can share your notes and collaborate with other users. Notion allows users to integrate with apps like SaaS tools, Slack, GitHub, GitLab, Zoom, Jira, Cisco Webex, Zapier, and Typeform, etc.
Notion also offers AI capabilities and a library of free and some fee-based templates. With the AI one can take notes, summarize existing notes, or translate other texts.
Notion is made up of blocks — text, images, tables, and page blocks. With blocks users can easily customize a page by adding and moving blocks in various ways. Notion also features the "synced block", which is a special type of block that edits users work synchronously when copied and pasted across different pages in a user's workspace.
Pros
Notion's integrated templates allow one to quickly launch new projects or tasks.
Organizing notes on the dashboard is easy.
Notion is really flexible as it is a great app for documentation, collaboration, project planning, note taking etc.
Cons
There is no Apple pencil feature to take down sketches.
Offline mode makes you preload pages especially if you were using the internet beforehand. Else you won't be able to access your notes.
Pricing
Notion app's subscription is of four types. The Free version, Plus, and the subscription for Business and Enterprise owners. When you subscribe you gain access to the app's full features.
FAQs
What are some good note-taking apps for iPad with Apple Pencil support?
Apple Pencil is a very important tool in any note-taking app. Apps with the Apple Pencil feature includes Apple Notes, GoodNotes, Microsoft OneNote.
Which note-taking app for iPad would you recommend for college students?
The Notability app is mostly used by students as it has features that resonates with students needs.
What is the best free note-taking app for iPad for college students?
Google Keep. The app is free and all you need is just your Google account.
How does Notability compare to OneNote as a note-taking app for iPad?
They both share common basic features of a note-taking app. And are best equipped for use by students.
Is GoodNotes 5 worth the price for iPad note-taking?
It has great features for the price it offers, so yes it is worth the price.
What is the best iPad Notes app with Pencil support?
Apple Notes has the Apple Pencil support.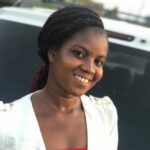 I am an experienced tech and innovation writer. It's been 2 years+ I started writing at Terecle, covering mostly Consumer electronics and Productivity. In my spare time, I enjoy reading and learning the latest happenings around the tech ecosystem.
Was this article helpful?