A lot of people prefer the Chrome web browser because it has great features, including a library of extensions one can add to expand browsing capabilities. One type of Chrome extension people add is a virtual private network (VPN). VPNs are used to protect our personal data, hide our IP address by creating an encrypted tunnel through a remote server. With VPN, one can safely use public Wi-Fi networks or connect remotely to a private network while staying anonymous.
Additionally, VPN allows one to bypass censorship, and access restricted websites. The fact that they are called VPNs does not mean all are suitable to use as a Chrome extension. In this article, I will be listing the best VPN Chrome extension you should consider when looking for a VPN to add to your Chrome.
Factors to consider before choosing a VPN for your Chrome extension
Before choosing a suitable VPN for your Chrome browser, keep these factors in mind.
Military-grade encryption: The VPN you choose must have military-grade encryption to ensure your data is secure and private, which is the main aim of the VPN. You can choose VPN that has AES-256 encryption as it is known for airtight cyber security.
Many servers: The VPN ,must have a wide selection of servers as it helps it have fast connection speeds and access geo restricted content. It should have servers in multiple countries and locations.
Device compatibility: Also look out for device compatibility and also compatibility with your operating system.
Fast speeds: A VPN that offers high download and upload speeds is what you should look out for. A slow VPN can cause buffering and lags, but one with high download speed will ensure smooth browsing and buffer-free streaming.
Multi device support: The VPN you choose should support multiple devices so that you can use it on all your devices and OS.
24/7 customer support: Look out for VPNs with 24/7 standby support in case you run into problems, you can easily get help from the provider's customer service team.
No-logs policy: This implies that the VPN provider keeps no records of users online, your privacy and security should be of utmost importance.
Ad and tracker blocker: An ad and tracker blocker will help protect your privacy and block malicious websites, so keep this in mind before picking a VPN.
Pricing and plans: Most VPNs offer multiple plans with various features so choose what fits your needs and budget. Avoid free VPNs, they have limited features and lower security.
Best VPN Chrome Extension 2023
Having considered these factors, here's our pick for the best VPNs for Chrome extensions.
#1. ExpressVPN
This VPN is widely known in 94 countries with over 3000 servers. It goes for an affordable price with a 30-day money back guarantee if you are not satisfied with the service.
Express boasts of a world class encryption as users data is protected by AES-256, tested and trusted by security experts. One is assured of their safety while using the internet.
Their servers are innovative, and no data is ever written to a hard drive. The internet speed is fast, with no buffering or lags when using the internet.
It works on every platform with dedicated apps for iOS, Android, Mac, Windows, Linux, routers, and more. Users can connect up to eight devices simultaneously and use them freely.
You can subscribe to this VP for $12.95 monthly, $8.32 for 12 months, $9.99 for a six months plan. There is a thirty days money back guarantee, and a 7 days free trial on the app.
#2. NordVPN
NordVPN guarantees you online safety with fast internet speed. Its security can protect you from malware and acts as an anti-virus. You can connect up to six devices and enjoy secure and private access to the internet. This VPN also has the feature to block trackers and intrusive ads.
NordVPN has over 5000 servers and is available in over 50 countries. This VPN is compatible with Windows, Mac, Linux, Android, iOS devices.
NordVPN price goes for $3.19/month with a 30-day money-back guarantee included. As well as a 7-day free trial for Android users. There is no free version but NordVPN offers value for your money.
#3. Surfshark
Surfshark has about 30,000 servers and boasts of an AES with 256 security to keep your internet activities safe and secure. This VPN also does not lag behind with internet speed and the servers are always active with the help of the WireGuard protocol embedded in it. No ads, no trackers, and offers unlimited simultaneous connections.
Surfshark VPNs monthly plan is expensive, $2.30 and a 30-day money-back guarantee. With an additional dollar , you can get the Surfshark antivirus to provide you with a well-rounded cyber security suite that keeps your device from malware.
The service it offers is of top value and definitely worth its price.
#4. HideMe
Hide.me is another VPN you should consider. It allows P2P file sharing and a great pick for new users. It is a free VPN but with the security you need in a VPN.
It allows only 1 connection and has limited servers. It only has access to five servers in four countries: Netherlands, Canada, Germany, and two in the USA (East and West). But for a free VPN, this is a great one.
It is encrypted with AES 256-bit. It does not guarantee higher internet speed unless you get the paid subscription.
Hide.me is a zero-logs VPN, the provider doesn't store any information about the user's internet activities, which is great. Hide.me is Compatible with many devices and operating systems including Windows, iOS, macOS, Android, Linux, and even Fire TV Stick.
The cons here are the limited connections and ads, but you can do away wit all these by getting the premium subscription.
#5. Proton VPN
Proton VPN is a free VPN subscription with numerous advanced privacy tools, and excellent internet speed delivery. It offers an AES 256-bit security to keep your online activity safe and secure.
It has up to 500 servers and offers only 1 connection. Proton VPN is one of the few VPN apps that are open-source, it is open to more improvements to keep the VPN safer and more transparent, even for free users. Proton VPN doesn't keep any logs of user data, so you will always be safe and anonymous.
You can go for Proton if you don't have the money for a paid VPN. It is a free VPN that offers the basic features a VPN should offer, however with little to no advanced features.
How to set up a VPN on Chrome
First you have to install a Chrome extension. Either through the website or find a VPN in the Chrome Web Store. Once you have installed the extension, log in and select a server. Then, your data will be protected when you start using it for your online activities.
FAQs
Is it safe to use Chrome VPN extensions?
Chrome VPN extensions are safe to use but you have to pick one with a strong security protocol. Look for the important features, such as military-grade encryption, a no-logs policy, multiple protocols, etc.
Do I need an account to use a VPN Chrome extension?
Most VPN Chrome extensions requires an account with the VPN service to use the extension while some don't, especially free VPNs.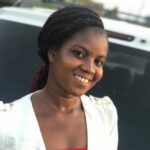 I am an experienced tech and innovation writer. It's been 2 years+ I started writing at Terecle, covering mostly Consumer electronics and Productivity. In my spare time, I enjoy reading and learning the latest happenings around the tech ecosystem.
Was this article helpful?